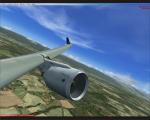 2.13Mb (17877 downloads)
FS2004 / FSX Concorde Update. This file contains new model and aircraft configuration (conctact points for FS9 AND FSX) for Concorde. Requires CONCALL.zip. By Libardo Guzman. The new mdl. file provides fixed mapping for those textures covering all the fuselage surface. Mr. ROBERT BROOKS, an expert on concorde and Concorde division at British Airways, helped me to show real lighting for Concorde. Many thanks to him.
Posted Jul 6, 2009 04:52 by Libardo Guzman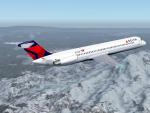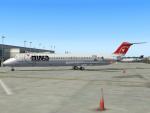 38.17Mb (16429 downloads)
Douglas DC-9-50. HJG DC-9-50 updated for FSX. 12 Repaints, Real Sound, uses the default 737-800 2D Panel, no VC. Model by HJG.
Posted Jul 4, 2009 15:13 by Marc Peter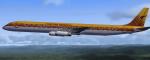 41.90Mb (14066 downloads)
HJG Douglas DC-8-63 updated to Work in FSX. Uses the default B747 747-400 2d panel, Aeromusica Real DC8 Sound, 9 Textures, no VC.
Posted Jul 3, 2009 19:38 by Marc Peter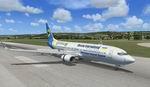 3.91Mb (1918 downloads)
UIA - Ukraine International Airlines. Twextures for the default FSX B737-800.
Posted Jul 2, 2009 11:22 by RSvit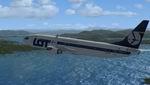 4.95Mb (5677 downloads)
Textures for the default FSX B737-800. LOT fleet has got 15 Boeings 737. Its registration SP-LKD so don't forget to uncheck "Show Tail Namber' checkbox in details dialog box.
Posted Jul 2, 2009 10:59 by RSvit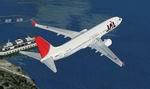 4.71Mb (3405 downloads)
JAL repaint for FSX default Boeing 737-800. The JAL fleet has got 12 Boeings 737-800.
Posted Jul 1, 2009 11:34 by RSvit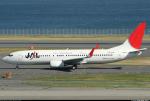 3.05Mb (4893 downloads)
JAL Textures for the default FSX Boeing 737-800.
Posted Jul 1, 2009 01:41 by RSvit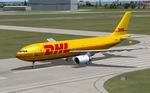 43.08Mb (9724 downloads)
This is the UKFlightsim Airbus A300B4-600R for FS2004. This package contains 1 model and 4 Texture Sets. Created by Tom Ruth, with textures by Jonathan Reeves, Dave Hazelgrove and panel by Emil Serafino Jr. No VC.
Posted Jun 30, 2009 09:28 by Jon Reeves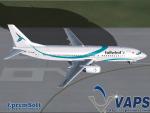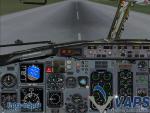 18.87Mb (8885 downloads)
FSX Tailwind Airliners Fleet Contains three B737-400 Tailwind liveries, registration "TC-TLB , TC-TLA , TC-TLC". Model by Vista Liners. 2d Panel :Pablo Contouris. Texture: EpremSoft ( Apram S. Apram). No VC.
Posted Jun 29, 2009 00:41 by EpremSoft ( Apram S. Apram)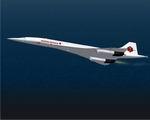 5.99Mb (5538 downloads)
Angelwings textures only for the FS9 / FSX Concorde Collection Package. By Libardo Guzman (GUZMAN-ARTES)
Posted Jun 28, 2009 05:03 by Libardo Guzman