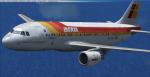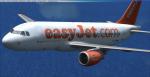 574.46Mb (25699 downloads)
This Airbus A319 Multi-Livery Mega-Package contains the A319 Models fitted with CFM56 and V2500 engines created by the Project Airbus Team, an incorporated Virtual Cockpit with its correspondent panel (default A321), 49 High-Quality liveries, custom Soundset for the CFM56-5 series and International Aero Engines V2500 engines, gauges for the Flight Management Computer (FMC), Ground Proximity Warning System (GPWS) and AutoBrake systems created by dfferent authors and a fully edited aircraft.cfg with 27 Custom-made Views and Jetway/Cargo Truck codes included. For a detailed explanation in English & Spanish, a list of liveries adn some pictures, visit my blog at: http://fsxluchoals.blogspot.com/
Posted Jul 11, 2012 21:36 by Luis Quintero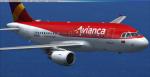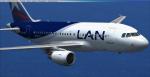 141.37Mb (18839 downloads)
This Airbus A318 Multi-Livery Mega-Package contains the A318 Model fitted with CFM56 engines created by the Project Airbus Team, an incorporated Virtual Cockpit with its correspondent panel (default A321), 11 High-Quality liveries, custom Soundset for the CFM56-5 series engines, gauges for the Flight Management Computer (FMC), Ground Proximity Warning System (GPWS) and AutoBrake systems created by dfferent authors and a fully edited aircraft.cfg with 27 Custom-made Views and Jetway/Cargo Truck codes included. For a detailed explanation in English & Spanish, a list of liveries adn some pictures, visit my blog at: http://fsxluchoals.blogspot.com/
Posted Jul 11, 2012 19:55 by Luis Quintero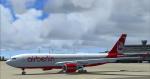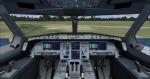 47.07Mb (9844 downloads)
Thomas Ruth Airbus A330-200 Air Berlin D-ALHP for FSX. Includes the Thomas Ruth A320 VC.
Posted Jul 11, 2012 09:37 by Jim Fly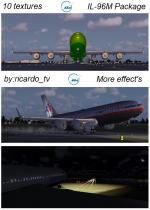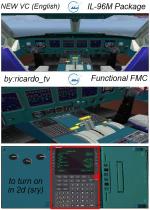 87.22Mb (10015 downloads)
Ultimate Ilyushin 96M from Russia is now in FSX. Updated from Fs2004 with many changes, including all the plane textures and VC. Includes liveries of : Paintkit, Aeroflot (new), American Airlines, Air France (main 2000), British Airways, Cubana, Lufthansa, KLM (new), Siberia S7 (new) and Russian Air Force (presidential). Has 2 2d options and new night textures. The Ilyushin 96M is a stretch version of the -300 and new engines that are much more fuel efficient having a extended range, fuel, flight dynamics, take off weight and passenger. Tanking 340 in 2 classes and 307 in 3 classes, Range = 8.150nmi in FLT430 on MACH .78/.84. Entered in service neurally on January , 1993 and in actual service in Russia Air Force. Make sure you land this big plane smoothly! Updates by ricardo_tv. Team Ilyushin site http://il-96-dev-team.3dn.ru/
Posted Jul 10, 2012 14:59 by ricardo_tv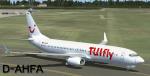 10.02Mb (1784 downloads)
TUIfly D-AHFA Textures for the default Boeing 737-800 FSX
Posted Jul 10, 2012 06:31 by Jim Fly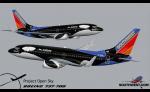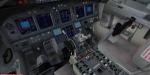 140.97Mb (10402 downloads)
Boeing 737-700 Southwest Airlines Liveries Package with revised VC. A package of 737-700s painted in various Southwest Airlines liveries, including "Tribute to the Tuskegee Airmen" (Canyon Blue), "Retired Desert Livery," "New Mexico One," "Slam Dunk One," "Maryland One," "Nevada One," "Shamu," "AirTran," and the Boeing House livery. Thanks to the POSKY team for models and paints. The aircraft includes a custom sound set. Also included now the revised VC by Alejandro Rojas Lucena including EICAS, GPWS (ground call outs), working wipers, APU, FMC and more! Native FSX model by Project Opensky.
Posted Jul 9, 2012 05:47 by Russell Irwin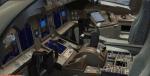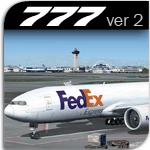 55.44Mb (10073 downloads)
FedEx Boeing 777-200 Package with added tail view. Includes Posky FSX compatible VC by edited Danny Garnier and other FSX updates by Chris Evans. Custom Boeing 777 sounds included. Includes inbuilt-scenery loaders and pushback tug: Opening Passenger (L1) door: Shift + E ( Opening door ) Opening Cargo Doors: Shift + E + 2 Opening Passenger (L2) door: Shift + E + 3 Opening Bulk Cargo Door: Shift + E + 4 Model by Project Opensky.
Posted Jul 8, 2012 09:43 by Peter D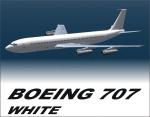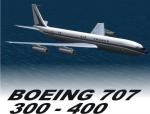 61.41Mb (5864 downloads)
Boeing 707-200 Mega Package with added tail views - This is the Guzman Arts wonderful Boeing 707 collection with added tail views. (If you already have the original pack this only adds tails views) Model by Libardo Guzman.
Posted Jul 8, 2012 09:19 by Peter D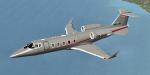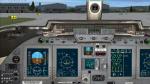 4.34Mb (4802 downloads)
Bombardier Learjet 60 XR in Vistajet livery. This very popular aircraft is an extension of the Learjet 60 with some improvements and a new avionic. More than 400 units have been built. Credits: PAD for the original model. Vistajet textures and 2D wide screen panel by Philippe Wallaert (no VC). See instructions in the readme.txt files. Nice flights!
Posted Jul 8, 2012 07:20 by Philippe Wallaert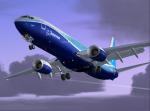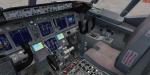 107.60Mb (16561 downloads)
FSX Boeing 737-900 Mutli livery package - with comprehensive Alejandro Rojas Lucena/FSND VC. Liveries: Continental, Boeing Dreamliner, Alaska, KLM, Factory unpainted, Posky. This model includes Working wipers (right mouse click on switch) with rain effect. Switches for LCD Screens, EICAS, PFD, MFT. Autobrake switch. Opening pilots window. Cabin Lights switch. Realistic FMC. Ground Proximity Warning System (GPWS), More Realistic night textures. Model features High resolution textures, Dynamic flexing wings, Body gear steering, Nose gear steering, Rudder lock, Ground spoilers, Low speed aileron locks at high speed, Fully animated control surfaces, Fully independent suspension, Trim Animation, Opening Passenger Doors, Animated tilting bogies, Rolling wheels, Animated thrust reverser's with reverser block doors, Detailed textures, Full night lighting, Crash affects, Ground Service Vehicles And more. Model Designer Hiroshi Igami. Flight Dynamics Designer Warren C. Daniel. Reworked with a tail view!
Posted Jul 4, 2012 23:12 by Peter D