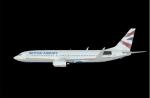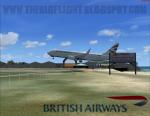 0.86Mb (4811 downloads)
Boeing 737-800 British Airways Textures only for the default Boeig 737-800. Maicom de Macedo Rodeghiero/MMR Textures
Posted Dec 6, 2009 22:10 by Maicom de Macedo Rodeghiero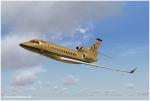 1.20Mb (2399 downloads)
Dassault Falcon 7x VP-BVY Textures only for the Premier Aircraft Design Model Textures by Kalyan Mukherjee.
Posted Dec 6, 2009 07:07 by Kalyan Mukherjee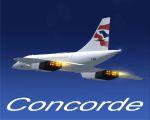 7.59Mb (13119 downloads)
FS9 / FSX G-BOAF Concorde Textures. this file contains G-BOAF texture for Concorde. Requires CONCALL.zip. By Libardo Guzman
Posted Dec 6, 2009 06:36 by Libardo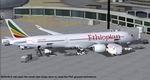 2.36Mb (4158 downloads)
FSX Ethiopian Airlines Airbus A350-900 XWB V2. Versions 2 is an all new version of the A350-900 seen at the Paris Air Show 2009, with a new nose, new cockpit windows,new wings and winglets. This CamSim Version 2 is also including an updated new Animated Ground Servicing (AGS). Model design and paint by: Camil Valiquette
Posted Dec 3, 2009 11:43 by Camil Valiquette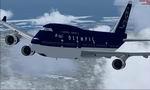 6.16Mb (773 downloads)
Olympic Airways dark blue textures only for the default FSX Boeing 747-400
Posted Dec 2, 2009 07:18 by lee roy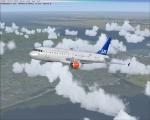 7.49Mb (10225 downloads)
New FSX model Airbus A319, Complete aircraft made in Gmax with default FSX Airbus VC. Fully animated parts and retro and default SAS livery. Very FPS friendly model. Original model. This is My first own made Aircraft - Hope You like it. By Claus Vendelboe Holmberg & Microsoft.
Posted Dec 2, 2009 03:32 by Claus Vendelboe Holmberg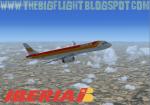 0.84Mb (4580 downloads)
Iberia textures for the default A321. Maicom de Macedo Rodeghiero/MMR Textures
Posted Dec 1, 2009 18:06 by Maicom de Macedo Rodeghiero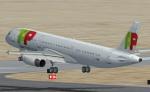 0.86Mb (6970 downloads)
TAP Portuga Textures only for the A321 default FSX. Maicom de Macedo Rodeghiero/MMR Textures
Posted Dec 1, 2009 17:59 by Maicom de Macedo Rodeghiero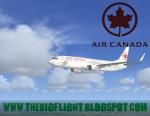 0.85Mb (2220 downloads)
Boeing 737-800 Air Canada Old Paint Textures for the default FSX Boeing 737-800 Maicom de Macedo Rodeghiero/MMR Textures
Posted Dec 1, 2009 17:46 by Maicom de Macedo Rodeghiero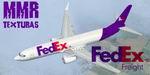 0.84Mb (5720 downloads)
Boeing 737-800 FedEx Textures only for the default B737-800. Maicom de Macedo Rodeghiero/MMR Textures
Posted Dec 1, 2009 17:41 by Maicom de Macedo Rodeghiero