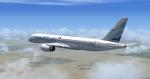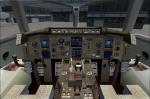 69.31Mb (8619 downloads)
EuroAtlantic Boeing 757-200 Package. EuroAtlantic Airways had 2 Boeing's B757-2G5 entered in 2007 and stored in 2010Model by Project Opensky with FSX modified VC. Textures, merge & packaged by ricardo_tv
Posted Jul 1, 2012 17:53 by ricardo_tv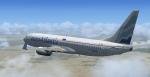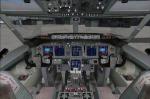 15.59Mb (1835 downloads)
EuroAtlantic Boeing 737-800 Package with VC. EuroAtlantic Airways has 1 Boeing B737-842 that entered this year 2012. Model by Skyspirit/ Project Opensky. Upgraded 737-800 VC by Alrot. Textures, merge & packaged by ricardo_tv
Posted Jul 1, 2012 17:50 by ricardo_tv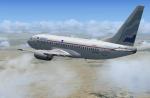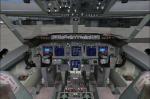 26.51Mb (5229 downloads)
EuroAtlantic Boeing 737-300 Package. EuroAtlantic Airways had 5 Boeing's B737-33A entered in 2000 and stored in 2004. This uses the Project Opensky 737-7 model coupled with Alrot's upgraded 737-800 VC with FMC, working wipers, altitude callouts and more. Textures, merge & packaged by ricardo_tv
Posted Jul 1, 2012 17:46 by ricardo_tv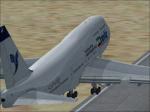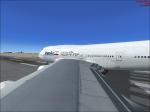 1.50Mb (2361 downloads)
Iran Air 747-400 textures for the default FSX B747. By Amin Heyrani Nobari
Posted Jun 30, 2012 23:12 by Amin Heyarni nobari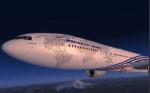 3.61Mb (2550 downloads)
Meljet Boeing 777-200 United Airlines. FSX update of the FS2004 Meljet 777-200 with internal views and PDF doc. Uses 737-800 sound and 2d panel with no vc.
Posted Jun 30, 2012 20:49 by Meljet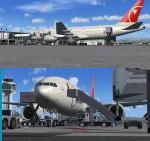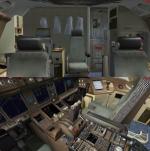 53.75Mb (7957 downloads)
FSX Northwest Airlines/NWA Boeing 777-200LR, registration N776NW. Model by Project Open Sky. Includes VC edited by Danny Garnier. Wonderful Boeing 777-200ER P&W VC model by Project Opensky. Includes ground services (Views - Instrument Panel - Posky Utilities). Textures Cameron White. Happy Flying! Updated for FSX by Chris Evans
Posted Jun 30, 2012 15:27 by Chris Evans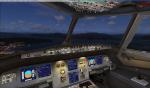 78.31Mb (5118 downloads)
This is an New version of the A319-112 German Wings with Virtual Cockpit for FSX. Model by Project Airbus. Textures by : ©Fsx Designs, Wouter Hollanders
Posted Jun 30, 2012 05:48 by Wouter Hollanders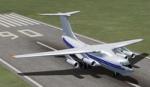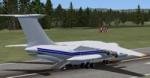 0.10Mb (1896 downloads)
Views ( defined by camera definitions in the aircraft.cfg file ) for the "FSX IL-76 Cargo" ( Ilyushin ) package. Original model by Sergey Varnavskiy. Textures and updates by Mark Rooks of RSDG. NO VC ! 13 outside views of the aircraft and a total of 3 virtual cockpit views ( front, left right, no panels). See Read me.txt file for very easy installation procedures. Also included is a text file that contains the new camera definitions. Enjoy !
Posted Jun 29, 2012 22:52 by Marc Renaud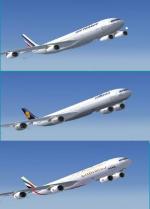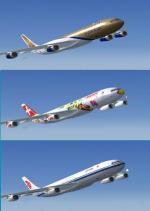 191.94Mb (34348 downloads)
Tom Ruth A340-300, -500 , -600 Airbus A340 mega package including multiple airlines, with added FMC, altitude callouts, autoland. Liveries include: Airbus Industrie, Lufthansa, Air France, Hainan, Air China, China Southern, China Eastern, TAP, Virgin, KLM, Sabena, SAA Star Alliance, SAA, Thai, Swiss, Qatar (old and new), Iberia, Emirates, Cathay, Turkish, Eva Air, Arik Air, TAM, Etihad, Gulf, Finnair. See files for credits. Bry Hardee altitude call outs - Garrett Smith FMC - AutoLand. Original models and VC's by Thomas Ruth.
Posted Jun 28, 2012 10:25 by T.Marson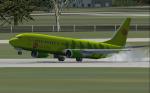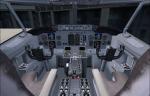 18.02Mb (4626 downloads)
In the first half of the 1990s, Siberia Airlines was a medium-sized regional airline, like many others created from former Aeroflot divisions. Operations were mainly focused on domestic flights from Novosibirsk. By the end of the decade, however, the airline started an aggressive expansion plan in the Russian domestic market. Model FS2004 default updated for FSX. (inc. VC) Textures by ricardo_tv.
Posted Jun 28, 2012 08:38 by ricardo_tv