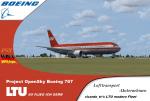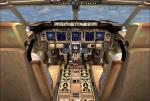 28.27Mb (4731 downloads)
LTU, now operating as Air Berlin, was a popular German budget airline, and flew many type of aircraft including McDonnell, Boeing, Airbus. This Boeing B767-300 model by Project Opensky V5. VC by Alrot Alejandro and textures by ricardo_tv
Posted May 10, 2012 13:33 by ricardo_tv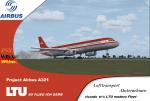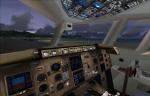 23.08Mb (2950 downloads)
LTU, now operating as Air Berlin, was a popular German budget airline, and flew many type of aircraft including McDonnell, Boeing, Airbus. This Boeing B757-200 by Project Opensky. VC edits and textures by ricardo_tv Have fun
Posted May 10, 2012 13:03 by ricardo_tv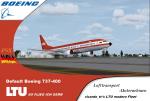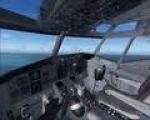 17.46Mb (3893 downloads)
LTU, now operating as Air Berlin, was a popular German budget airline, and flew many type of aircraft including McDonnell, Boeing, Airbus. This Boeing B737-400 (&VC) by from FS2004. Textures by ricardo_tv Have fun
Posted May 10, 2012 12:45 by ricardo_tv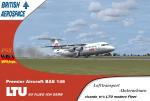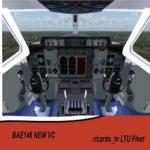 6.22Mb (3056 downloads)
LTU Germany and was a popular Airline, and flew many type of aircraft including McDonnell, Boeing, Airbus. This BAE-146 by Premier Aircraft. Includes VC. Textures by ricardo_tv Have fun
Posted May 10, 2012 12:34 by ricardo_tv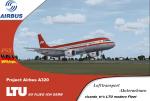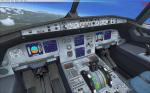 24.76Mb (1735 downloads)
LTU Germany and was a popular Airline, and flew many type of aircraft including McDonnell, Boeing, Airbus. This Airbus A321 model by Project Airbus. Added default A321VC. Textures by ricardo_tv Have fun
Posted May 10, 2012 11:38 by ricardo_tv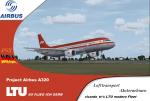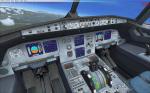 18.97Mb (1560 downloads)
LTU (renamed Air Berlin) was a German budget airline and was a popular Airline, and flew many type of aircraft including McDonnell, Boeing, Airbus. This Airbus A320 by Project Airbus. Includes default FSX A321 VC. Textures by ricardo_tv Have fun
Posted May 10, 2012 11:20 by ricardo_tv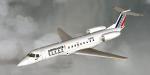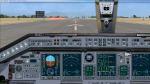 5.85Mb (5344 downloads)
The Embraer ERJ 135 is the shortest version of the ERJ 145 and has a capacity of 38 passengers. More than 870 aircrafts have been produced (135 + 140 +145) and a lot of companies are using it. Credits: Carl Selin for the original model. Textures, adaptation and panel (no VC) by Philippe Wallaert. See instructions concerning installations and use of the autopilot in the readme.txt file. Nice flights!
Posted May 10, 2012 06:22 by Philippe Wallaert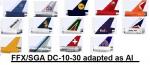 22.92Mb (3899 downloads)
High-Def AI - DC-10-30. The FFX-SGA DC-10-30 in 13 repaints, adapted for FSX AI Traffic with U.S. flight plans. In FSX, texture.cfg file allows for gear, wings, etc. in a common texture file, permitting fuselage repaints with higher definition used as AI. Minimal Frame-rate impact. Instructions included.
Posted May 9, 2012 14:23 by Jim Waters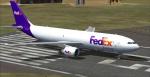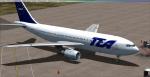 487.02Mb (31345 downloads)
Here it is! The Airbus A300 family Multi-Livery Mega-Package. It contains all the models of the A300 created by Thomas Ruth (and his collaborators), the different Virtual Cockpits (VC's)(together with their custom panels) for each of their variants which were also created by Mr. Ruth and his team, custom soundsets of the General Electric CF6-80C2 , the CF6-50C2 and the Pratt & Whitney JT9D-7R4G2 (which replaces the unavailable JT9D-59A) for this package created by Mike Maarse (who kindly authorized me on using them), 31 liveries between the 6 A300 variants which are organized like this: *Airbus A300-600F: (3) +FedEx +DHL Europe +UPS/United Parcel Services *Airbus A300-600R: (14) + American Airlines + Thai Airways International +Air France +Lufthansa + Royal Jordanian Airways + Qatar Airways - Old Colors + Saudi Arabian Airlines + Aegean Airlines + Olympic Air + China Eastern Airlines + China Southern Airlines + Iran Air + Mahan Air (2 liveries) *Airbus A300-600ST: (1) +House Colors *Airbus A300-B1: (2) + Rollout Colors +Trans European Airways - TEA *Airbus A300-B2: (4) + Lufthansa + Zero-G + Mahan Air (2 liveries) *Airbus A300-B4: (7) + Aerounion + Air Jamaica + DHL + Mahan Air (2 liveries) +Pan American World Airways + Scandinavian Airlines - Old Colors, custom-made views all throughout aircraft (that took a lot of time) and as always, a lot of time and dedication from me. For more information and pictures about this and other packages, check out my blog at: http://fsxluchoals.blogspot.com/
Posted May 8, 2012 23:57 by Luis Quintero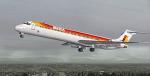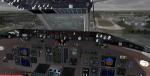 46.94Mb (89128 downloads)
McDonnell-Douglas MD-83 for FSX version 2. Features: 2D Cockpit. Virtual Cockpit. Working APU System. GPWS. Working Flight Management Computer*."FMC" Bendix King/Honeywell General Aviation FMC/GPS by Garrett Smith Full animations including exit doors. FSX terminal gate compatibility. Working windshield wipers. Wing flex. ...and many more realistic additions! Liveries: Christian Michael Silvers (Alitalia, TWA, China Southern Airlines, Iberia, SAS) Jordan Skok (Allegiant), Frequent Flyer (Finnair) Ricardo Torres (Lufthansa) Created and produced by: Alejandro Rojas Lucena Gauges by: Alejandro Rojas Lucena (Some MD-80 specific gauges) Microsoft (standard flight instruments) Garrett Smith (FMC). Liveries by: Christian Michael Silvers (Alitalia, TWA, China Southern Airlines, Iberia, SAS) Jordan Skok (Allegiant), Frequent Flyer (Finnair) Ricardo Torres (Lufthansa)
Posted May 8, 2012 10:27 by alrot