1.59Mb (479 downloads)
Wachanko Airlines textures for the default FSX B747-400
Posted May 7, 2011 20:16 by Walter Sanchez


32.26Mb (633 downloads)
Boeing 747-400 Bulgaria Air Passenger and Cargo Texturee for the default Boeing 747-400.
Posted May 5, 2011 17:47 by SASq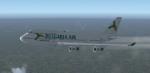 1.73Mb (491 downloads)
"Bulgaria Air" textures for the FSX default Boeing 747-400. Fictional livery as Bulgaria Air do not fly the 747.
Posted May 3, 2011 16:14 by SASq
4.70Mb (55912 downloads)
Project Airbus presents the Airbus A321. Features include dynamic wingflex (with input from several new variables), drooping control surfaces, hardcoded double strobes, and over 40 other custom XML parts. http://www.pafs.wf/downloads
Posted May 2, 2011 08:20 by archive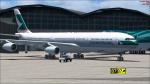 3.70Mb (2603 downloads)
Cathay A340-300 textures only for the Thomas Ruth A340-300 package
Posted May 2, 2011 08:14 by lee roy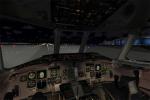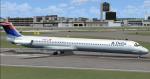 136.12Mb (22865 downloads)
MD-81 and MD-88 Pack from Mitsushi Yutaka. Model with vc, panel, and soundset from passenger's perspective. Delta and SAS liveries. Enjoy and thanks for downloading another acepilot product. Includes model, panel, vc, realistic soundset (don't delete it if unless you have a better one this is really good), and excellent flight dynamics with new views.
Posted May 1, 2011 16:30 by archive

1.88Mb (372 downloads)
WACHANKO Airlines textures for default FSX B737-800 v.2
Posted May 1, 2011 11:50 by Walter Sanchez

1.89Mb (311 downloads)
WACHANKO AIRLINES Texture for default FSX B737-800 v.1
Posted May 1, 2011 11:47 by Walter Sanchez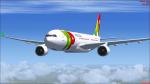 3.53Mb (2998 downloads)
TAP Portugal textures only for Thomas Ruth's A330-300 package
Posted May 1, 2011 09:04 by lee roy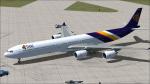 4.95Mb (2112 downloads)
Thai A340-600 textures only for the Thomas Ruth a340-600 package
Posted May 1, 2011 05:36 by lee roy