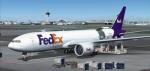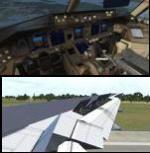 149.93Mb (22893 downloads)
Boeing 777-200 by Project Opensky multi pack complete with KLM, Air France, Delta, Austria Airlines, Fedex Cargo, American Airlines. Rezize gauges panel and gauges texture of 1024pixel to 512pixel for best VC perfomance. Add four(5) new wing, roll and turbine views. Contains B777 custom sounds too, and re-configured pilot head view. Create a new 777_roll.wav extracted for a real 777 rolling plane, for more realistic runway and taxiway rolling experience. Performance of the aileron, rudder and elevator response x2 for best flight. By Gary R.
Posted Mar 31, 2012 19:49 by Gary r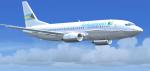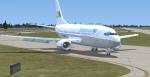 1.76Mb (2230 downloads)
Vista Liners Boeing 737-300 bahamasair White registration TF-SUN used in 2001 added for additional flights.this 737 has full moving parts and a joy to fly.Repainted by BahamasFlyers/No Smilez. Uses default 2d panel. No VC.
Posted Mar 30, 2012 19:52 by BahamasFlyers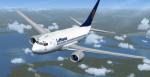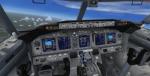 17.43Mb (13510 downloads)
Boeing 737-500 Lufthansa with VC. Project Opensky B737-600 model and added the default B737-800 VC and panel. Lufthansa textures and packaged by Ricardo_tv.
Posted Mar 30, 2012 08:26 by ricardo_tv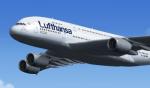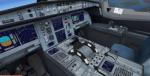 52.69Mb (39270 downloads)
Airbus A380-841 Lufthansa package. Model by Project Airbus. Textures by Ricardo TV. Added Thomas Ruth A340 VC.
Posted Mar 30, 2012 08:05 by ricardo_tv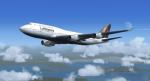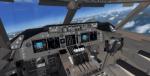 41.88Mb (6894 downloads)
Boeing 747-400V4 Lufthansa For FSX. Model by Project Opensky. Lufthansa textures and modified to use the FSX B747VC by Ricardo_tv
Posted Mar 30, 2012 07:52 by ricardo_tv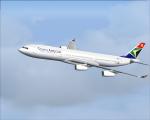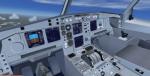 17.86Mb (7039 downloads)
South African A340-300 with VC. Model by Project Opensky.
Posted Mar 30, 2012 07:45 by Shahzeb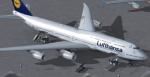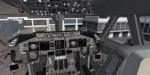 28.57Mb (8439 downloads)
Boeing 747-8i Lufthansa package. Includes VC. Model by Project Opensky. Updated for FSX and textures by ricardo_tv.
Posted Mar 30, 2012 06:32 by ricardo_tv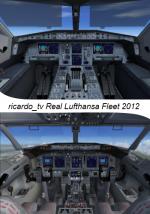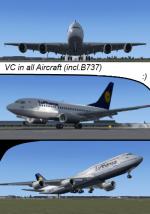 267.19Mb (19939 downloads)
Deutsche Lufthansa is the world's fourth-largest airline in terms of overall passengers carried, operating services to 18 domestic destinations and 203 international destinations in 78 countries across Africa, Americas, Asia and Europe. Together with its partners, Lufthansa services around 410 destinations. With over 710 aircraft it has the second-largest passenger airline fleet in the world when combined with its subsidiaries. Has A319, A320, A321, A330, A340, A380, B737, B747 Model's and VC 's by Thomas Ruth, Project Opensky and Project Airbus. Update, VC merge and extras by ricardo_tv (Note: Includes some of the aircraft listed separately above!)
Posted Mar 29, 2012 15:07 by ricardo_tv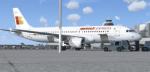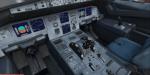 19.43Mb (7362 downloads)
Project Airbus A320-200 for FSX. Modified for FSX and coupled with the default A321 VC and panel. Model by Project Airbus a320. IBERIA EXPRESS Livery by Xudeva Irribarra. FSX edits by Chris Evans.
Posted Mar 29, 2012 14:52 by Chris Evans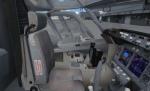 26.12Mb (4602 downloads)
Posky Boeing 737-900ER Arrow Cargo Upgraded to FSX using Alrot's revised Boeing 737-800 VC. This model includes Working wipers (right mouse click on switch) with rain effect. Switches for LCD Screens, EICAS, PFD, MFT. Autobrake switch. Opening pilots window. Cabin Lights switch. Realistic FMC. Ground Proximity Warning System (GPWS), More Realistic night textures. Arrow Cargo was an American cargo airline (originally known as Arrow Air) based in Building 712 on the grounds of Miami International Airport. It operated over 90 weekly scheduled cargo flights, and had a strong charter business. Its main base was Miami International. Arrow Air ceased operations on June 29, 2010, and filed for Chapter 11 bankruptcy protection on July 1, 2010. Thank you to Alrot for his wonderful 737 VC! FSX native model by Skyspirit/Project Opensky. Professional textures by Mathieu Vos. Modified for FSX by Chris Evans.
Posted Mar 28, 2012 09:16 by Chris Evans