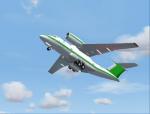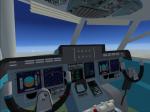 0.27Mb (1303 downloads)
Libyan Air Cargo Antonov An-72 textures in DDS format for FSX. Textures by Mike Pearson, based on original base textures by Dmitri Samborski. Adapted for FSX by Branislav Jansik.
Posted Apr 8, 2011 16:25 by Branislav Jansik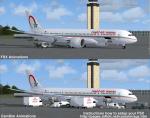 5.09Mb (2732 downloads)
FSX RAM Royal Air Maroc Boeing 787-8 V2, This CamSim Version 2 feature an improve aircraft's design with new Animated Ground Servicing (AGS). 2d panel but no VC. Model design and paint by Camil Valiquette.
Posted Apr 5, 2011 08:04 by Camil Valiquette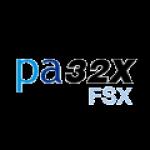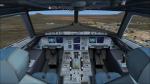 530.87Mb (35073 downloads)
Airbus A318, A319 and A320 mega package. (No Airbus A321). Multiple engine models, CFM and IAE with there own soundpack. All aircraft models uses the default Airbus A321 panel, Virtual cockpit and are very frame rate friendly! Several liveries added, most of them are from european airliners. Another important thing is that these models are fixed for multiplayer! So you don't get the notorious fatal error problem. Thanks to Thomas Ruth for the multiplayer models and Project Airbus for these great aircrafts!.
Posted Apr 1, 2011 19:13 by Jesse Cruzu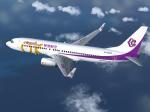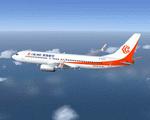 25.11Mb (2663 downloads)
Project Opensky (Free Sky Project) Boeing 737-800 Winglets Version Okay Airways (China) Complete Package for FSX. Okay Airways is a private airlines company of China founded in 2004 and based in Tianjin. By the end of March 2011, the Tianjin-based airlines is operating 9 B737-800s and 2 MA60s(A turbo prop built in China) as well as a B737-300F. Both old lively and new lively of the airlines are included. Texture by He Lingyuan from China. Using Panel, Sound & Virtual Cockpit of the default B737-800. Operation Manual by Warren C.Daniel of Project Opensky Team is also included.
Posted Apr 1, 2011 10:24 by He Lingyuan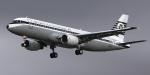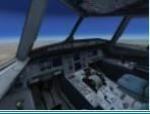 42.36Mb (2785 downloads)
Project Airbus A320 in Retro Aer Lingus livery, EI-DVM looks great in Aer Lingus old colours so good I had to paint one for my collection. by Stephen Browning
Posted Apr 1, 2011 05:11 by Stephen Browning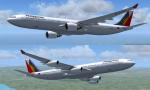 2.58Mb (2005 downloads)
Textures only for Thomas Ruth's A330-300 and A340-300, registrations RP-C3332 and RP-C3432. Version 2 updates include corrected winglet textures, registrations under left wings, and corrected title font.
Posted Mar 31, 2011 19:53 by Ryan Gabuyo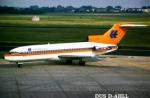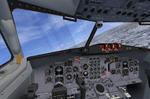 34.48Mb (8446 downloads)
Thomas Ruth's great Boeing727-200 for FSX updated for FSX SP1 users, now with custom sound and simpler installation than ever! Comes in two liveries: Hapag Lloyd and Pacific Air Express. Same classic virtual cockpit as the original, gauges are combined especially for FSX users who have service pack 1 only. Not tested with SP2, but it will probably recognize the new gauges. Enjoy!
Posted Mar 31, 2011 17:51 by The Ozzman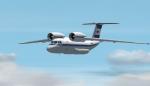 0.60Mb (7986 downloads)
Samdim Design Antonov An-72 adapted for FSX. Featuring reflective DDS textures, virtual cockpit (VC) with camera definitions, moving surfaces, wheels and doors. Excellent STOL flight model. Default FSX gauges and sounds were used for this FSX adaptation. Airplane in Aeroflot livery. Adapted by Branislav Jansik
Posted Mar 30, 2011 02:36 by Branislav Jansik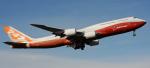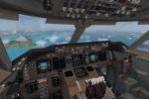 72.83Mb (14200 downloads)
skyspirit2011 Boeing 747-8 intercontinenal I've altered the textures so they fit the freighter version that way we get a VC . modified by Stephen Browning
Posted Mar 29, 2011 11:18 by Stephen Browning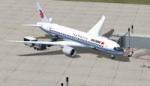 5.21Mb (1791 downloads)
FSX Air China Boeing 797 V2. Versions 2 is an all new 180 pax, features a "near elliptical" fuselage cross-section for 2-3-2 configuration that could be announced by Paris Air Show 2011. This CamSim new aircraft also have new Animated Ground Servicing (AGS) for this type. 2d panel but no VC. Model design and paint by: Camil Valiquette
Posted Mar 28, 2011 06:30 by Camil Valiquette