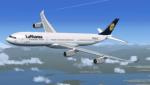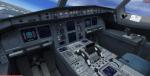 40.08Mb (21256 downloads)
A340-313X Lufthansa Original Aircraft designer: Thomas Ruth (Germany) Aircraft Repaint artist: John Hancock
Posted Apr 1, 2012 05:45 by ricardo_tv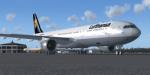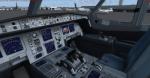 39.40Mb (23852 downloads)
Lufthansa Airbus A330-300. Registration: D-AIKE" Type: Airbus A330-343X. Delivered to Lufthansa in 2004. Model and VC by Thomas Ruth. Repaint by John Hancock.
Posted Apr 1, 2012 03:42 by ricardo_tv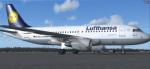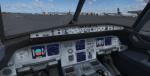 19.91Mb (7675 downloads)
Airbus A319-111 Lufthansa. Project Airbus A319. Visual model by Andy Warden and Derek Mayer. Base textures by Demetris Themistocleous and Alessandro Savarese. Livery by Denis Minaev. Flight model & Sounds by Peter Binamira. Lufthansa textures by Ricardo TV.
Posted Apr 1, 2012 03:20 by ricardo_tv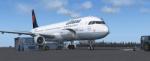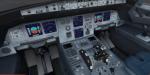 14.02Mb (8105 downloads)
Project Airbus - Airbus A321-231 Lufthansa. Moderl by Project Airbus. Textures by Ricardo TV.
Posted Apr 1, 2012 03:07 by ricardo_tv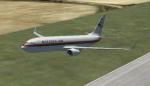 3.21Mb (633 downloads)
Batavia textures only fo9r the default B737-800. Batavia Air is an airline based in Jakarta, Indonesia.
Posted Apr 1, 2012 02:42 by AlberTHrCn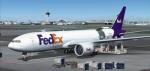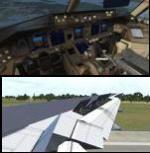 149.93Mb (22868 downloads)
Boeing 777-200 by Project Opensky multi pack complete with KLM, Air France, Delta, Austria Airlines, Fedex Cargo, American Airlines. Rezize gauges panel and gauges texture of 1024pixel to 512pixel for best VC perfomance. Add four(5) new wing, roll and turbine views. Contains B777 custom sounds too, and re-configured pilot head view. Create a new 777_roll.wav extracted for a real 777 rolling plane, for more realistic runway and taxiway rolling experience. Performance of the aileron, rudder and elevator response x2 for best flight. By Gary R.
Posted Mar 31, 2012 19:49 by Gary r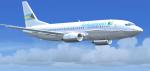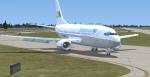 1.76Mb (2215 downloads)
Vista Liners Boeing 737-300 bahamasair White registration TF-SUN used in 2001 added for additional flights.this 737 has full moving parts and a joy to fly.Repainted by BahamasFlyers/No Smilez. Uses default 2d panel. No VC.
Posted Mar 30, 2012 19:52 by BahamasFlyers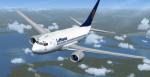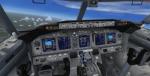 17.43Mb (13499 downloads)
Boeing 737-500 Lufthansa with VC. Project Opensky B737-600 model and added the default B737-800 VC and panel. Lufthansa textures and packaged by Ricardo_tv.
Posted Mar 30, 2012 08:26 by ricardo_tv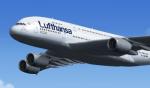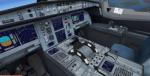 52.69Mb (39254 downloads)
Airbus A380-841 Lufthansa package. Model by Project Airbus. Textures by Ricardo TV. Added Thomas Ruth A340 VC.
Posted Mar 30, 2012 08:05 by ricardo_tv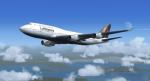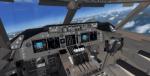 41.88Mb (6892 downloads)
Boeing 747-400V4 Lufthansa For FSX. Model by Project Opensky. Lufthansa textures and modified to use the FSX B747VC by Ricardo_tv
Posted Mar 30, 2012 07:52 by ricardo_tv