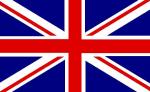 3.11Mb (1087 downloads)
Textures for the default Boeing 737-800. Represents a fictional 'Jet UK' airline. Textures by Ben Jones
Posted Dec 16, 2010 04:45 by Bjones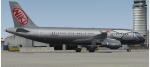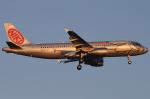 19.04Mb (6336 downloads)
Project Airbus A320-211 FlyNiki with 2D cockpit, VC and sound from Airbus A321 in FSX + Some extra camera views. NO base file required. Textures by Denis Minaev. Model by Project Airbus. Made compatible with FSX done by Ådne Skaar.
Posted Dec 15, 2010 11:16 by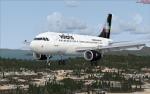 60.81Mb (8141 downloads)
Airbus A319-110 Volaris 2 Verciones. Model by Project Opensky. Edited by Ivan Contreras "IvanGDL". Includes: Wingviews Working Dynamics Default A321 Sound and VC.
Posted Dec 13, 2010 23:39 by Ivan Contreras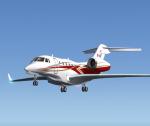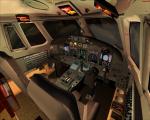 54.60Mb (65806 downloads)
Cessna Citation X Ultra Package . True FSX model featuring 2D Cockpit. Virtual Cockpit. Detailed model includes working APU System. Working Flight Management Computer*."FMC" Bendix King/Honeywell General Aviation FMC/GPS by Garrett Smith, Full animations including exit doors. FSX terminal gate compatibility.. Wing flex. ...and many more realistic additions! Gauges by: Alejandro Rojas Lucena and Garrett Smith (FMC) Testing assistance by: Stephane Verrando Liveries by: Christian Michael Silvers (Texture.4 and Texture.5) Created and produced by: Alejandro Rojas Lucena (Alrot)
Posted Dec 13, 2010 23:28 by Alejandro Rojas Lucena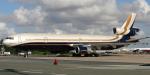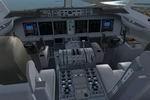 46.25Mb (19005 downloads)
SMS MD-11 painted in Saudi Arabian Special Services livery. This is the full package with VC and a great sound file. Original freeware model by SMS. FSX updates by Chris Evans. Painted by Stephen Browning
Posted Dec 13, 2010 16:33 by Stephen Browning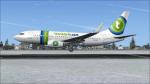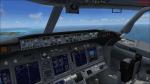 25.39Mb (7509 downloads)
Project Opensky Boeing 737-700 Transavia.com with winglets. FSX model comes with framerate friendly FSX model.mdl, default B737-800. No eyebrow windows and black spot on the roof. Aircraft is in the current livery. This one has fixed brakes and ailerons, so you can bank this aircraft better than the earlier version. Virtual cockpit and panel included. Default B737_800 sounds, and several views added.
Posted Dec 10, 2010 12:29 by Jesse Cruz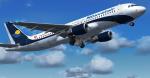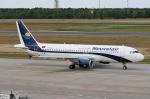 21.95Mb (4212 downloads)
Project Airbus Nouvelair Airbus A320-200 with cockpit, virtual cockpit and sounds from basic Airbus A321 in FSX. Model by Project Airbus Team. Texture by Kevin Prak. Modified to work in FSX done by Ådne Skaar.
Posted Dec 8, 2010 12:59 by

2.42Mb (1157 downloads)
Boeing 737-800 Fictional Private Livery Textures for the default FSX B737-800.
Posted Dec 4, 2010 08:06 by J.C Aircraft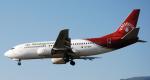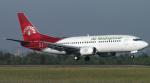 10.38Mb (4891 downloads)
Vista liners Boeing 737-300 painted in Air Madagascar livery. No VC but default 737 2D Panel added. Repaint by Stephen Browning
Posted Dec 1, 2010 16:27 by Stephen Browning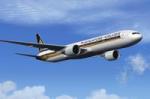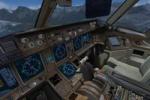 40.87Mb (26465 downloads)
The Project Opensky 777-300ER modified to work with FSX. It features moving jetways, VC, animated grounds crew, custom pushback, and custom aircraft views. Aircraft by Project Opensky Modifications by 2008philliesfan
Posted Nov 28, 2010 15:28 by Phillies Fan