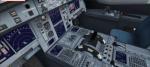 54.55Mb (7169 downloads)
Airbus A380 Air Canada 65 Anniversary. Tjhis is the wonderful A3890 by the Project Airbus team togehter with the also great A430 VC by Thomas Ruth. With Air Canada 65th textures.
Posted Apr 19, 2011 11:35 by Groach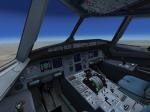 14.31Mb (3179 downloads)
Airbus A321 Air Canada 65 Anniversary livery. Includes the FSX default A321 complete with VC.
Posted Apr 19, 2011 10:48 by Groach

6.31Mb (2856 downloads)
PEPSI Plane Textures for the default FSX Bombardier CRJ 700.
Posted Apr 16, 2011 13:59 by groach10

6.41Mb (2382 downloads)
Air Canada Jazz Blue (Toronto Maple Leafs NHL)Textures for the default FSX Bombardier CRJ 700.
Posted Apr 16, 2011 13:12 by groach10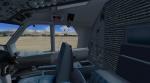 16.68Mb (8541 downloads)
Airbus A300-600 IranAir. Includes full model (incl. VC) by Thomas Ruth. (Fixed panel error in 1st upload. Apologies) Repainted by Peyman Javanbakht
Posted Apr 16, 2011 01:25 by peyman javanbakht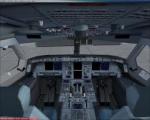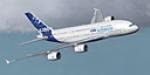 156.27Mb (79194 downloads)
This is a mixture of the great Airbus A380 model by Project Airbus and the VC from Thomas Ruth's A340.This package contains 3D Model, VC, effects and 13 different liveries. Credits to the authors. Assembled by Andres Garcia. Enjoy
Posted Apr 13, 2011 04:00 by Andres Garcia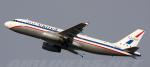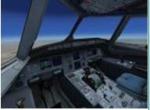 41.76Mb (3706 downloads)
Project Airbus A320 in United Airlines Retro livery. Coupled with the default A321 virtual cockpit. Painted by Stephen Browning
Posted Apr 12, 2011 14:03 by Stephen Browning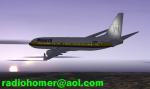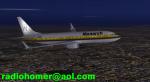 4.90Mb (750 downloads)
Monarch Airlines textures for the default Boeing 737-800. Monarch Airlines is a UK based charter airline with routes to popular European resorts..
Posted Apr 12, 2011 14:01 by DaneG RadioHomer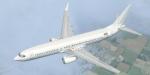 0.01Mb (1273 downloads)
This is a redesigned config file for the default Boeing 737-800, converting it into a Boeing Business Jet (BBJ2). Config file only. Fuel flow and engine performance have been reworked to realistic operating criteria. It is based information available from Conklin & De Decker, Business & Commerical Aviation, CFM International, Boeing and other various sources. Some Basic Specs: BOW: 102,100 lbs // MDTW: 174,700 lbs // MTOW: 174,200 lbs // MLW: 146,300 lbs // Fuel: 69,981 lbs ( 10,445 gallons). Range Estimates (with NBAA IFR 200 NM Reserves): 8 pax: 5,644 nm // 25 pax: 5,336 nm // 50 pax: 4,819 nm // Typical Crew/Pax Seating: 4+19 (4 crew and 19 passengers)
Posted Apr 9, 2011 23:12 by S. Lisle Horne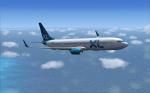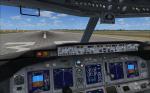 76.47Mb (9252 downloads)
Project Opensky Boeing 737-900 ER tested with FSX sp2. Uses default 737-800 virtual cockpit with custom sounds. Flight dynamics updated for a 737-900ER/w instead of the 737-900 with one more exit. Textures are from XL airways. The 737-900ER is an update of the 737-900, with another exit to meet the requirements to compete with the a321 and the 757-200.
Posted Apr 9, 2011 21:56 by SkyRyder642