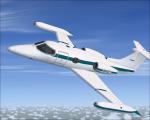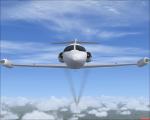 9.75Mb (6345 downloads)
FSX AI Gates Learjet 23 by Henry Tomkiewicz, made flyable in FSX with pre-installed default FSX Lear 45 panel, gauges, and sound, thumbnail pics for your airplane menu, and an FSX compatible engine smoke system. This 2-pack includes the Tomkiewicz white base model and a Tiedman blue and white N6599T repaint model, both flyable in FSX. Packaged, painted, and smoked by Tom Tiedman.
Posted Jul 3, 2010 05:22 by Tom Tiedman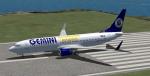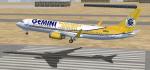 17.00Mb (799 downloads)
Two Gemini Worldwide Airways (www.geminiairways.com) textures for the default 737-800. The first is based upon the old liveries and should be what the new planes will actually look like. The second is completely fictional, celebrating the relaunch of the airline.
Posted Jul 2, 2010 14:23 by Miller


7.23Mb (769 downloads)
Earth Day textures for the FSX default Boeing 737-800 , celebrated at 22th of April. ID: 001
Posted Jul 2, 2010 12:53 by Jorge Correia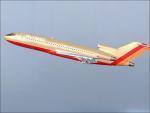 6.53Mb (3852 downloads)
It's no secret to most airline geeks that yes, Southwest did fly something other than the 737. The thing most people don't know is that originally, Southwest never even thought of flying either 727 or 737. Originally, Southwest was supposed to receive Lockheed Electras from American Airlines, but legal trouble allowed the 727 and 737 to become part of Southwest's fleet.
Posted Jul 2, 2010 08:41 by Brody C Carlson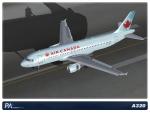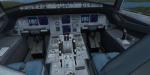 60.57Mb (16586 downloads)
Project Airbus A320 Air Canada With VC And Real cfm sounds
Posted Jun 29, 2010 17:08 by HELLOCHEWY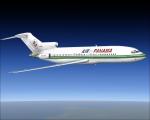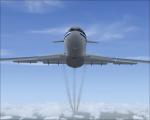 0.62Mb (1693 downloads)
Fix for the FSX Update of the FS2004 Vistaliners 727-100 Air Panama Package above. Provides the missing gauges. Just drag and drop the entire "pr_727" folder into your FSX "Gauges" folder and you are good to go. My apologies for the oversight. Tom Tiedman
Posted Jun 29, 2010 10:05 by Tom Tiedman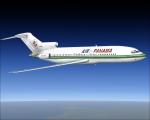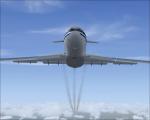 32.10Mb (3385 downloads)
FSX Update for Enrique & Ernesto Vega's FS2004 Air Panama Boeing 727-100 repaint 4-pack for Eric Cantu's FS2004 Vistaliners Boeing 727, which can not be seen or heard in FSX. Just install these enclosed freeware FSX updates: 727 2D panel by Pasquale Rinaldi (No VC), Boeing sound file by Ali Zied, FSX-compatible engine smoke system by Tom Tiedman, and thumbnail pictures for your airplane menu by Tom Tiedman. Find complete download information and fast and easy installation instructions in the enclosed READ ME file. Compiled by Tom Tiedman for all you FSXers.
Posted Jun 28, 2010 21:06 by Tom Tiedman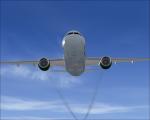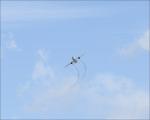 0.12Mb (1397 downloads)
FSX Airbus A319-111 engine smoke system for the FS2004 iFDG Airbus A319-111. Also, since the iFDG A319-111 cannot be seen or heard in FSX, included are some quick and simple instructions to get this wonderful bird back up and flying in FSX. After all, why let this beauty die with FS2004? By Tom Tiedman
Posted Jun 24, 2010 07:25 by Tom Tiedman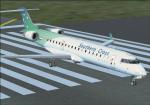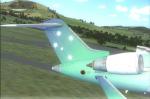 0.73Mb (1178 downloads)
Southern Cross VA is a new virtual airline based in Melbourne, Australia flying regional routes to Mildura, Launceston, Canberra and Wagga Wagga. Visit the website at; http://flysca.webs.com/
Posted Jun 24, 2010 02:30 by Adem Hull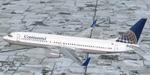 3.01Mb (4803 downloads)
Boeing 737-800 Continental Airlines textures only for the default B737-800
Posted Jun 23, 2010 17:29 by admin