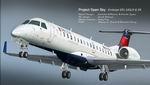 77.18Mb (35381 downloads)
ERJ-145, Boeing 757-200, Boeing 737-800 and MD-80 in Delta livery. 2 with VC and 2 with 2d panel. Project Open Sky Models complete with sounds and panels! Extract effects if needed. See files for credits.
Posted Sep 18, 2009 09:57 by Daniel Gonzalez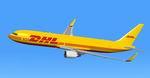 2.62Mb (12260 downloads)
FSX DHL Cargo Boeing 767-300 ER with Blended Winglets and Animated Ground Servicing (AGS). Model design and paint by: iFDG / CamSim -
Posted Sep 13, 2009 08:52 by Camil Valiquette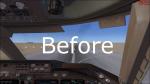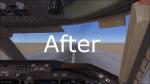 10.43Mb (9516 downloads)
Alternative VC Textures for the stock FSX B744. This pack contains modified .dds (FSX texture) files that will be displayed in high-quality regardless of graphics settings. This will not effect your simulator's performance in any way. Take a look at the screen shots (if you can!).
Posted Sep 12, 2009 19:41 by Jason A. Lee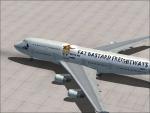 6.51Mb (1577 downloads)
This is a fictional repaint of a start up freightways for the default FSX 747-400. Repaint by John Hauck
Posted Sep 12, 2009 15:05 by John Hauck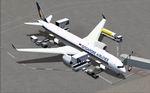 2.46Mb (7501 downloads)
FSX Singapore Airlines Airbus A350-900 XWB V2. Versions 2 is an all new version of the A350-900 seen at the Paris Air Show 2009, with a new nose, new cockpit windows,new wings and winglets. No VC. This CamSim Version 2 is also including an updated new Animated Ground Servicing (AGS). Model design and paint by: Camil Valiquette
Posted Sep 12, 2009 04:35 by Camil Valiquette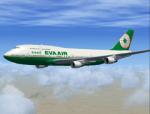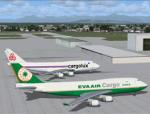 3.97Mb (10336 downloads)
FSX Boeing 747-400 EVA Air Textures. Registration: B-16403. Textures only for the default FSX B747-400. A little surprise: EVA Air Cargo Textures. Registration: B-16481. And the usual bonus from me: EVA Air and EVA Air Cargo B747-400 traffic package included. Created by Gabor Kovacs
Posted Sep 9, 2009 12:56 by Gabor Kovacs
5.40Mb (1402 downloads)
These mdl files fix the problem of Project-Airbus FS9 Airbus if used in FSX. They were showing a hole in the fuselage top where an antenna should have been. Thx to P-A people who fixed that before closing down. Just replace the mdl file by this one.
Posted Sep 9, 2009 10:53 by Henry Rastouil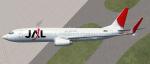 9.58Mb (3821 downloads)
JAL Express Textures for FSX default Boeing 737-800.
Posted Sep 8, 2009 12:00 by JJ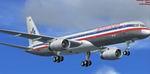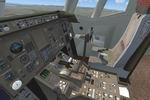 251.35Mb (70976 downloads)
Boeing 757-200 Package. Multi liveries and VC. Model and liveries by Project OpenSky. I take no credit for this addon. This is the 757-200 by POSKY. Included are nine liveries: American Airlines, Northwest, Continental Airlines, Continental Airlines (winglet), US Airways, DHL, United Airlines, Delta Airlines, and Boeing House livery. Also includes a virtual cockpit on all variants of the 752 Different sounds with different carrier: Rolls Royce, Pratt & Whitney, GE engine types). Wing, tail, and alternate cockpit views. Includes 2d panel and VC with compatible gauges updated by Danny Garnier.
Posted Sep 8, 2009 08:51 by Jason Lee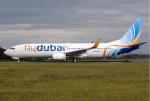 9.26Mb (6223 downloads)
FSX Boeing 737-800 Fly Dubai textures only for the default FSX 737. By Stephen Browning.
Posted Sep 7, 2009 15:42 by Stephen Browning