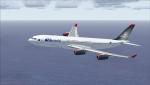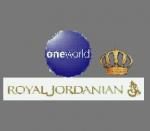 3.91Mb (2943 downloads)
Textures for Thomas Ruth's A-340-200 Version 2 in the colors of Royal Jordanian's OneWorld theme. The aircraft name is "City of Amman" The Royal Jordanian ONEWORLD theme is in reality on a single A319 , (Pic Included) so i thought it would look cool on A340-200 Requires A340-200 V2 by Thomas Ruth
Posted Jun 21, 2009 02:44 by Ali Zied (Amman Jordan)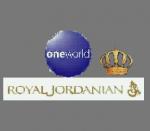 3.89Mb (1766 downloads)
Textures for Thomas Ruth's A330-200 V2 (updated version) in the colors of Royal Jordanian's Oneworld theme , aircraft name is "City of Aqaba". As my previous RJ (city of Aqaba ) repaint doesnt work properly on Tom's updated version, i repainted it again except this time used the one world theme. The Royal Jordanian ONEWORLD theme is in reality on a single A319, (Pic Included) so i thought it would look cool on A330-200 and guess what...it does....instructions included .Enjoy Important : This repaint will not work properly on Tom's version one aircraft, u need to download the updated A330-200 V2
Posted Jun 21, 2009 02:33 by Ali Zied (Amman Jordan)
5.22Mb (4961 downloads)
Aeromexico Boeing 747-400 Textures for the default FSX B747. By Carlo Calvillo
Posted Jun 19, 2009 00:51 by Carlo Calvillo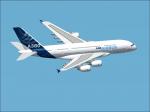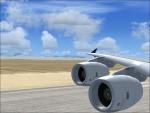 4.89Mb (25401 downloads)
Originally created for FS2004. Airbus A380 House Livery. Uses the default B747 Panel but no VC. Airbus A380-800 in April 27 2005 First Flight Livery High quality Gmax model of the Airbus A380-800, the world's largest passenger jet. The model includes all the usual things as a steering nosewheel, taxi and landing lights, dynamics shine and all moving parts, including a fully animated landing gear animation. Some special things include three opening doors, with visible interior. Flexing wings, wing views and trim animation for the horizontal stabilisers. Model, and flight dynamics by Robert Versluys; repainted by Darren Boon.
Posted Jun 11, 2009 19:16 by Concorde Kasey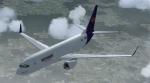 2.59Mb (2078 downloads)
FSX Southwest Cargo Boeing 737-800. This is a fictional repaint of the default B737-800 in Southwest Airlines Cargo paint. By James Cameron.
Posted Jun 11, 2009 18:05 by James Cameron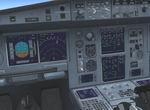 16.65Mb (27755 downloads)
FSX Airbus A340-200 Model with diffuse, bump spec and nightmap in Aerolineas Argentinas livery. Comes with working virtual cockpit and repainted FSX default 4-engine gauges. Works with SP1 and SP2. Not tested with DX10. Version2 with many bugs fixed plus multiplayer compatible mdl. By Thomas Ruth
Posted Jun 11, 2009 07:36 by Thomas Ruth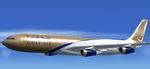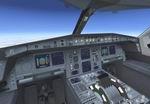 16.93Mb (52289 downloads)
FSX Airbus A340-300 Model with diffuse, bump spec and nightmap in Gulfair livery. Comes with working virtual cockpit and repainted FSX default 4-engine gauges. Works with FSX Acceleration or SP1 and SP2. Not tested with DX10. Version2 with many bugs fixed plus multiplayer compatible mdl. By Thomas Ruth
Posted Jun 11, 2009 07:34 by Thomas Ruth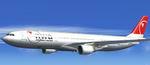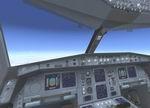 31.34Mb (66012 downloads)
FSX Airbus A330-300 Includes RR, GE and PW engine versions for FSX only. FSX model with diffuse, bump spec and nightmap. Dragonair, NWA and Qantas liveries. Comes with working virtual cockpit. Works with SP1 and SP2. Not tested with DX10. Version2 with many bugs fixed plus multiplayer compatible mdl. By Thomas Ruth
Posted Jun 11, 2009 07:20 by Thomas Ruth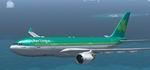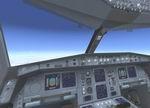 30.08Mb (54164 downloads)
FSX Airbus A330-200 Package Includes RR, GE and PW engine versions for FSX only. FSX model with diffuse, bump spec and nightmap. Lufthansa, AerLingus and AirTransat liveries. Comes with working virtual cockpit. Works with SP1 and SP2. Not tested with DX10. Version2 with many bugs fixed plus multiplayer compatible mdl. By Thomas Ruth
Posted Jun 11, 2009 07:17 by Thomas Ruth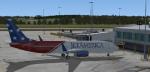 5.47Mb (2119 downloads)
Jet America textures only for the default 737-800 FSX. Repaint by Kane Foord
Posted Jun 11, 2009 03:56 by Kane Foord