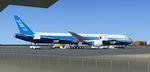 1.85Mb (36558 downloads)
FSX Boeing House Colors Boeing 787 Super 11, including a different new Animated Ground Servicing (AGS). 2 major airlines have asked Boeing to "move forward with a successor plan for the 777-300, seating 400-425 passengers".The study will be base on the 787-8 experience, with a larger cabin design (3-4-3),(3-5-3) in charter version, resulting in a huge aircraft also the biggest commercial twin jet for Flight Simulator, longer and larger then the Boeing 777-300 and the Airbus A350-1000...even longer and larger then the 4 engines Airbus A340-600, Boeing 747-400 and Airbus A380-800. Model design and paint by: Camil Valiquette
Posted Jun 26, 2008 11:12 by archive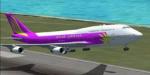 1.87Mb (4104 downloads)
2.4MB FSX Boeing 744 Solar Airways. Repaint for the default FSX Boeing 747-400 Ken Ma.
Posted Jun 25, 2008 09:36 by archive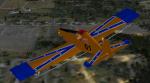 2.11Mb (15041 downloads)
This is the fictional repaint of the American Airlines A321. American Airlines doesn't have A321s in service. But in one day in the future, this aircraft could replace the Boeing 757s in service because the A321 have the similar specifications from the 757, but the A321 have sidesticks that uses wires to manuver the aircraft. A repaint is shown if there is an A321 is in Service. This is my first actual airline repaint of the A321. Enjoy.
Posted Jun 24, 2008 09:19 by archive
1.26Mb (2983 downloads)
FSX LearJet 45 Gold Textures (Updated) - for use with the default FSX Lear 45. Jeff Smith. 2.4MB
Posted Jun 23, 2008 14:17 by archive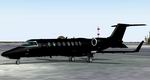 1.54Mb (10370 downloads)
FSX Lear 45 Black Textures - for use with the default FSX Lear 45. Jeff Smith. 1.6MB
Posted Jun 23, 2008 14:17 by archive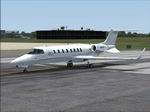 2.28Mb (2535 downloads)
FSX Lear 45 Silver/White Textures - for use with the default FSX Lear 45. Jeff Smith. 2.3MB
Posted Jun 23, 2008 14:17 by archive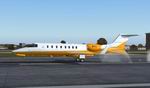 1.07Mb (3597 downloads)
FSX Lear 45 Tennessee Textures for use with the default FSX Lear 45. Jeff Smith. 2.1MB
Posted Jun 23, 2008 14:17 by archive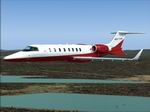 1.99Mb (3669 downloads)
FSX Lear 45 Alabama Textures for use with the default FSX Lear 45. Jeff Smith. 1.4MB
Posted Jun 23, 2008 14:17 by archive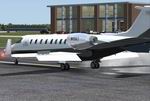 1.37Mb (4006 downloads)
FSX Lear 45 Black/White Textures for use with the default FSX Lear 45. Jeff Smith. 2MB
Posted Jun 23, 2008 14:17 by archive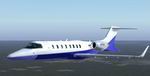 2.08Mb (4716 downloads)
FSX Lear 45 Blue Textures for use with the default FSX Lear 45. Jeff Smith. 1.1MB
Posted Jun 23, 2008 14:17 by archive