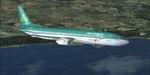 3.59Mb (12096 downloads)
FSX Boeing 737_800 Aer Lingus Textures only for the default Boeing 737_800. This repaint Depicts an Aer Lingus B737 Registration EI_CDF named the St. Cronan. Although the real aircraft St. Cronan is a B737_500 I couldn't help myself as the aircraft is named after the same saint as me. Saint Cronan. Paintkit by John Rose, this is also available to download on this site (fsx737pk.zip). Repaint by Cronan Doyle.
Posted Jun 7, 2008 10:45 by archive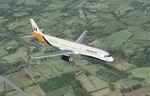 3.55Mb (16512 downloads)
FSX Monarch Airlines Airbus A321, registration G-OZBL. Textures for the default Airbus A321. By George Hutton.
Posted Jun 7, 2008 10:43 by archive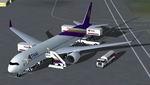 1.59Mb (53385 downloads)
FSX Airbus A350-1000 XWB Thai Airways International (Extra Wide Body).features a 6 wheels landing gear a la 777, including a different new Animated Ground Servicing (AGS). Model design and paint by: Camil Valiquette. 1.6MB
Posted Jun 6, 2008 15:42 by archive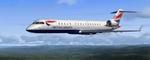 0.81Mb (24268 downloads)
FSX Bombardier/Canadair CRJ-700 British Airways Textures only. Repaint of the default FSX Bombardier/Canadair CRJ-700. David Morgan. 833K
Posted Jun 5, 2008 17:36 by archive

6.25Mb (6028 downloads)
FSX CRJ 700 Aurigny Airlines, Guernsey, Textures only. 6.8MB
Posted Jun 5, 2008 17:22 by archive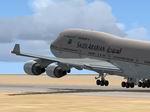 1.95Mb (27429 downloads)
FSX Boeing 747-400 Saudi Arabian Textures only. This is a repaint of the FSX default Boeing 747-400 in Saudi Arabian colours. Today Saudi Arabian Airlines has some one hundred and thirty-nine (139) aircrafts, including the latest and most advanced widebodied jets presently available: B747-400s, B747-300s, B747-100s, B777-200s, Airbus A300-600s, MD-11s and MD90s. Aircraft regristration, HZ-AIZ. Repaint by Azrin Jumat & Marwan Abdul Latif. 2MB
Posted Jun 5, 2008 17:18 by archive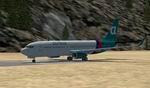 7.79Mb (11444 downloads)
FSX Boeing 737-800 Airtran textures for the default 737-800. 7.9MB
Posted Jun 5, 2008 16:19 by archive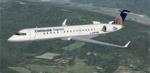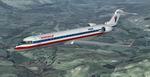 6.31Mb (33535 downloads)
FSX USA Airlines Textures Package for CRJ-700. American Eagle, Continental Express (Chatauqua Airlines), Delta Connection (American Southeast), Horizon and United Express (Skywest) textures for the default Bombardier CRJ-700. By George Hutton. 6.4MB
Posted Jun 5, 2008 16:06 by archive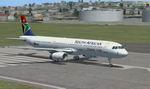 2.99Mb (15303 downloads)
FSX A321 in South African Airways Textures only. This is a repaint of the default FSX Airbus A321 in South African Airways colours. The aircraft is ZS-SFK. Peter Tredre. 3MB
Posted Jun 5, 2008 15:52 by archive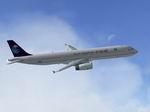 7.80Mb (12899 downloads)
FSX Airbus A321 Saudi Arabian Airlines Textures only. This is a repaint of the default FSX Airbus A321 in Saudi Arabian Airlines. Saudi Arabian Airlines started out in 1945 with a single twin-engined DC-3(Dakota) HZ-AAX. Today, Saudi Arabian Airlines fleet is among the youngest in the world. Azrin Jumat. 8MB
Posted Jun 5, 2008 15:46 by archive