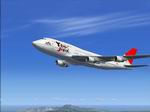 1.95Mb (2185 downloads)
FSX Boeing 747-400 JAL 'Yokoso Japan' Textures only for the default FSX 747. By I Yamamoto. 2MB
Posted Jun 10, 2008 11:09 by archive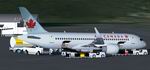 1.60Mb (3931 downloads)
FSX Bombardier CSeries 110 Air Canada standard version and optional LR version, including a new Animated Ground Servicing (AGS). Model design and paint by: Camil Valiquette. 1.6MB
Posted Jun 10, 2008 11:09 by archive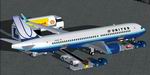 1.57Mb (3841 downloads)
FSX Bombardier CSeries 130 United - standard version and optional LR version, including a new Animated Ground Servicing (AGS). Model design and paint by: Camil Valiquette. 1.6MB
Posted Jun 10, 2008 11:09 by archive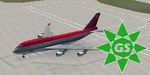 0.64Mb (1370 downloads)
FSX Boeing 747-400 Northwest Old Colors Textures only for the default FSX Boeing 744. Created by Ruiqi Chen. 660K
Posted Jun 10, 2008 11:09 by archive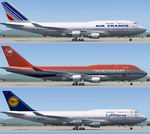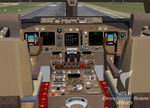 48.30Mb (35590 downloads)
FSX iFly 747-400 Package V1.1.0.0. Extreme detailed cockpit with fully simulated FMC. Complete TCAS simulation with audio and visual TA and RA system. Fully simulated Inertial Reference System. 90% of 3D fully operational buttons in VC mode. 3 model configuration for better performance. Includes with seven liveries. By iFly Developer Team. Requires FSUIPC4.zip. 50MB
Posted Jun 10, 2008 11:09 by archive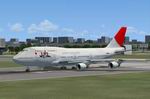 2.38Mb (3747 downloads)
FSX Boeing 747-400 JAL Textures only for the default 747. Enjoy the flight of the JAL machine of the J"APAN airlines" with both the "Aloha airlines" and the "Hawaiian airlines" in the Hawaiian sky .By I Yamamoto. 2.4MB
Posted Jun 10, 2008 11:09 by archive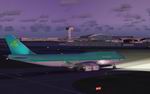 2.18Mb (3571 downloads)
FS2004/FSX Boeing 747-400 Aer Lingus This Boeing 747-400 with Aer Lingus repaint is working in FS2004 and FSX without problems and should work in FS2002, too. Credits: Original model by MelJet (Melvin Rafi), the Aer Lingus repaint by Philip Dakowitz. No VC. 2.2MB
Posted Jun 10, 2008 11:09 by archive

4.14Mb (5881 downloads)
FSX Boeing 777-200 HLX Hapag-Lloyd Express. This Boeing 777-200ER is a fictional plane, because Hapag-Lloyd Express has got only Boeing 737-700/800. It works without problems in FSX and it should work in FS2004, too. Included is the default FS2004 B777-300 panel with gauges. Aircraft designed by Melvin Rafi (Meljet), the HLX texture by Philip Dakowitz. 4.2MB
Posted Jun 10, 2008 11:09 by archive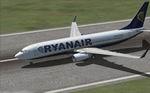 3.09Mb (26113 downloads)
FSX Boeing 737_800 Ryanair Textures only for the default Boeing 737_800. This is a Ryan Air B737_800 Registration EI-DCF. Repaint by Cronan Doyle.
Posted Jun 10, 2008 06:35 by archive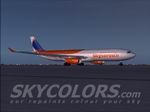 1.55Mb (26709 downloads)
FSX Skyservice Airlines A330-300 RR Airbus A330-300 with Rolls Royce engines in Skyservice Airlines livery; aircraft's registration: C-GVKI. This is a photoreal repaint. Original A330 made by FSPainter, coloured in Skyservice Airlines livery by Claudio A. Dobre / Skycolors Team (http://www.skycolors.com).
Posted Jun 9, 2008 06:50 by archive