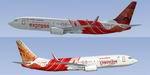 12.60Mb (8069 downloads)
FSX Air India Express Boeing 737-800 Textures Package. Includes all 19 special liveries for Air Index Express, applied to the default B737-800. By Jon Murchison.
Posted Jul 8, 2008 05:24 by archive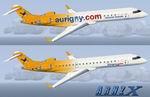 0.90Mb (3723 downloads)
FSX Aurigny Bombardier CRJ-700 Textures only. Aurigny "Channel Islands and Aurigny.com "Channel Islands" repaints for the default CRJ700. By Jon Murchison.
Posted Jul 8, 2008 05:18 by archive

19.30Mb (3917 downloads)
Boeing 737-800 as a fictional Air Taxi. Model by Project Open Sky :Paint by Boeingnerd
Posted Jul 8, 2008 00:34 by archive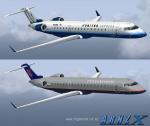 1.43Mb (10349 downloads)
This is a United Express CRJ700 Repaint for FSX. Includes only textures. Includes both New and Old colors.
Posted Jul 7, 2008 12:24 by archive

3.22Mb (5577 downloads)
Textures only for the default 737-800 in 'Glory VA' colors.
Posted Jul 7, 2008 03:28 by archive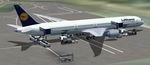 1.79Mb (36250 downloads)
FSX Lufthansa Boeing 787 Super 11, a three class arrangement for 400-425 seating passengers study, with a different new Animated Ground Servicing (AGS). This is the biggest commercial twin jet for Flight Simulator X. Model design and paint by: Camil Valiquette
Posted Jul 5, 2008 09:51 by archive

1.75Mb (28683 downloads)
FSX Emirates Boeing 787 Super 11, a three class arrangement for 400-425 seating passengers study, with a different new Animated Ground Servicing (AGS). This is the biggest commercial twin jet for Flight Simulator X. Model design and paint by: Camil Valiquette
Posted Jul 5, 2008 09:50 by archive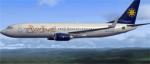 3.23Mb (4057 downloads)
FSX Boeing 737-800 Riosul Textures only for the default B737-800
Posted Jul 4, 2008 19:21 by archive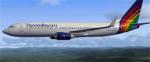 3.25Mb (4436 downloads)
FSX Boeing 737-800 TransBrasil Textures only for the default B737-800
Posted Jul 4, 2008 19:17 by archive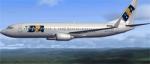 3.23Mb (4913 downloads)
FSX Boeing 737-800 Bra Air Brazil Textures only for the default B737-800
Posted Jul 4, 2008 19:13 by archive