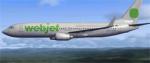 3.24Mb (6372 downloads)
only for the default B737-800
Posted Jul 4, 2008 19:08 by archive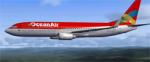 3.18Mb (8775 downloads)
FSX Boeing 737-800 OceanAir Brazil Textures for the default B737-800
Posted Jul 4, 2008 18:39 by archive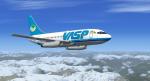 3.17Mb (8108 downloads)
FSX Boeing 737-800 VASP Textures only for the default B737-800
Posted Jul 4, 2008 18:35 by archive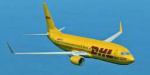 1.07Mb (21834 downloads)
DHL Repaint for the default Boeing 737-800 By Antony Cox
Posted Jul 3, 2008 08:54 by archive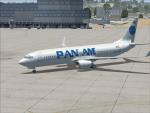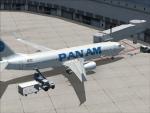 8.93Mb (11321 downloads)
FSX Defalt Boeing 737-800 Pan Am textures. Hope you enjoy flying the paint job as mutch as I enjoyed doing the repaint. Repaint by Kenny Fox
Posted Jun 28, 2008 05:10 by Premium User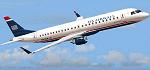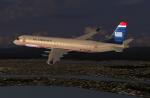 12.19Mb (39609 downloads)
FSX U.S.Airways Express Embraer 190-LR 98-114 seat regional airliner. Full package for FSX. Compatible with Acceleration/SP2 By Barry Blaisdell, Jean-Pierre Brisard, Bob May, Kevin Pardy and Danny Crance - Premier Aircraft Design.
Posted Jun 27, 2008 11:26 by archive
3.56Mb (1796 downloads)
Rod Machado Livery Texture only for FSX Default Boeing 737-800. This is a repaint dedicated to Rod Machado in the lessons. It is from the tribute from Rod Machado because Rod, as an instructor, instructed private, instrumental, commercial and ATP lessons to many people around the world. This is a special repaint from PFSB. Splashscreen included. This repaint can be usable in lessons with an installation guide. Enjoy! By Victor Vu.
Posted Jun 26, 2008 22:53 by archive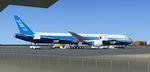 1.85Mb (36675 downloads)
FSX Boeing House Colors Boeing 787 Super 11, including a different new Animated Ground Servicing (AGS). 2 major airlines have asked Boeing to "move forward with a successor plan for the 777-300, seating 400-425 passengers".The study will be base on the 787-8 experience, with a larger cabin design (3-4-3),(3-5-3) in charter version, resulting in a huge aircraft also the biggest commercial twin jet for Flight Simulator, longer and larger then the Boeing 777-300 and the Airbus A350-1000...even longer and larger then the 4 engines Airbus A340-600, Boeing 747-400 and Airbus A380-800. Model design and paint by: Camil Valiquette
Posted Jun 26, 2008 11:12 by archive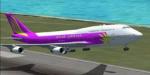 1.87Mb (4134 downloads)
2.4MB FSX Boeing 744 Solar Airways. Repaint for the default FSX Boeing 747-400 Ken Ma.
Posted Jun 25, 2008 09:36 by archive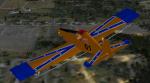 2.11Mb (15183 downloads)
This is the fictional repaint of the American Airlines A321. American Airlines doesn't have A321s in service. But in one day in the future, this aircraft could replace the Boeing 757s in service because the A321 have the similar specifications from the 757, but the A321 have sidesticks that uses wires to manuver the aircraft. A repaint is shown if there is an A321 is in Service. This is my first actual airline repaint of the A321. Enjoy.
Posted Jun 24, 2008 09:19 by archive