1.68Mb (12495 downloads)
FSX LAN Airlines Boeing 787-8, including a different Animated Ground Servicing (AGS) . Model design and paint by: Camil Valiquette
Posted Jun 14, 2008 04:12 by archive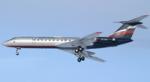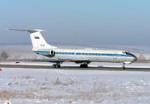 49.61Mb (45587 downloads)
Tupolev short range liner. No VC but original sound of D30KU engines and external view are outstanding. Works fine with FSX SP2. Original designer unknown.
Posted Jun 13, 2008 07:12 by archive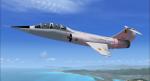 1.29Mb (5738 downloads)
This is the fictional repaint of the AirTran Airways JetConnect CRJ-700. AirTran JetConnect doesn't have CRJ-700s in service. Unfortunately, the JetConnect service ended service on August 2004. A repaint is shown if there is a CRJ-700 is in JetConnect Service. This is my first actual airline repaint of the CRJ-700. Enjoy.
Posted Jun 10, 2008 18:41 by archive
1.61Mb (2731 downloads)
FSX Bombardier CSeries 130 Air Canada standard version and optional LR version, including a different new Animated Ground Servicing (AGS). Model design and paint by: Camil Valiquette. 1.6MB
Posted Jun 10, 2008 11:09 by archive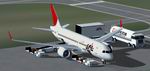 1.48Mb (2599 downloads)
FSX Bombardier CSeries 110 Japan J-Air standard version and optional LR version, including a different new Animated Ground Servicing (AGS). Model design and paint by: Camil Valiquette. 1.5MB
Posted Jun 10, 2008 11:09 by archive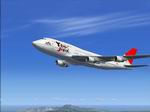 1.95Mb (2179 downloads)
FSX Boeing 747-400 JAL 'Yokoso Japan' Textures only for the default FSX 747. By I Yamamoto. 2MB
Posted Jun 10, 2008 11:09 by archive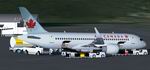 1.60Mb (3925 downloads)
FSX Bombardier CSeries 110 Air Canada standard version and optional LR version, including a new Animated Ground Servicing (AGS). Model design and paint by: Camil Valiquette. 1.6MB
Posted Jun 10, 2008 11:09 by archive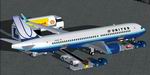 1.57Mb (3837 downloads)
FSX Bombardier CSeries 130 United - standard version and optional LR version, including a new Animated Ground Servicing (AGS). Model design and paint by: Camil Valiquette. 1.6MB
Posted Jun 10, 2008 11:09 by archive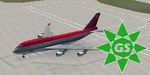 0.64Mb (1367 downloads)
FSX Boeing 747-400 Northwest Old Colors Textures only for the default FSX Boeing 744. Created by Ruiqi Chen. 660K
Posted Jun 10, 2008 11:09 by archive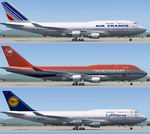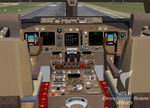 48.30Mb (35569 downloads)
FSX iFly 747-400 Package V1.1.0.0. Extreme detailed cockpit with fully simulated FMC. Complete TCAS simulation with audio and visual TA and RA system. Fully simulated Inertial Reference System. 90% of 3D fully operational buttons in VC mode. 3 model configuration for better performance. Includes with seven liveries. By iFly Developer Team. Requires FSUIPC4.zip. 50MB
Posted Jun 10, 2008 11:09 by archive