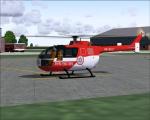 0.87Mb (436 downloads)
Bo-105 Israel Rescue textures only for the great Bo-105 by Guther Krame
Posted Jul 29, 2009 03:19 by benimix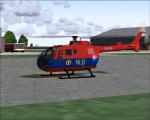 0.88Mb (235 downloads)
Bo-105 NLB textures only for the great Bo-105 by Güther Krämer
Posted Jul 27, 2009 13:09 by benimix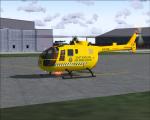 0.83Mb (677 downloads)
Bo-105 East Anglian Air Ambulance textures only for the great Bo-105 by Güther Krämer
Posted Jul 26, 2009 16:59 by benimix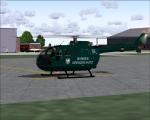 0.87Mb (764 downloads)
This is the somewhat older Bo-105 by the German Federal Border. The Bundesgrenzschutz the Bo-105 for quite some time no longer in service.
Posted Jul 26, 2009 05:41 by benimix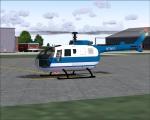 0.67Mb (370 downloads)
Bo-105 N70EG Civilian textures only for the great Bo-105 by Güther Krämer
Posted Jul 24, 2009 16:07 by benimix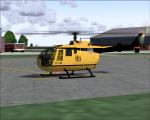 0.78Mb (425 downloads)
PHI helicopters Bo-105 textures for the model of Güther Krämer
Posted Jul 24, 2009 07:42 by benimix
0.00Mb (462 downloads)
Update of configuration and flight dynamics for Nemeth´s Eurocopter EC-120 Colibry helicopter.
Posted Jul 23, 2009 02:05 by Michal Lubiscak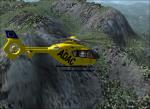 0.29Mb (3204 downloads)
Sick of flying wonderful Eurocopter EC-135 by Heiko Richter with flight dynamics from default Bell-206? Try this...
Posted Jul 23, 2009 02:02 by Michal Lubiscak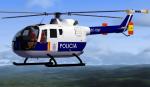 0.82Mb (953 downloads)
This is the Italian police helicopters Bo-105 textures for the model of Güther Krämer
Posted Jul 22, 2009 18:11 by benimix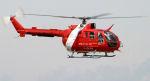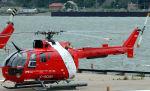 10.59Mb (1939 downloads)
4 sets of textures for the Bo-105 by Güther Krämer. Requires the Bo-105 model. Repaints in Actual Canadian Coast Guard liveries by ShaneG. Includes : C-GCFT / C-GCHU / C-GCHX / C-GCFX
Posted Jul 22, 2009 10:59 by ShaneG