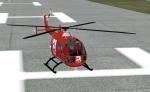 15.86Mb (7234 downloads)
Bo-105 IFA German Rescue. Original is model by Güther Krämer
Posted Jul 21, 2009 05:54 by benimix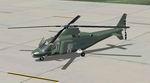 0.94Mb (906 downloads)
Medivac Gmax A109 textures for the Alan Devins Agusta 109 Package.
Posted Jul 12, 2009 08:48 by Robin Corné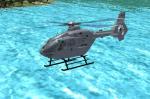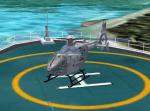 1.29Mb (1555 downloads)
EC-135 German Marine Textures. A Repaint of Heiko Richter's original Eurocopter EC-135
Posted Jul 11, 2009 19:40 by benimix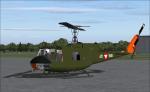 0.36Mb (1198 downloads)
Bell 204B Austrian Airforce Textures. Requires the Bell 204 by Lynn Rogers.
Posted Jul 11, 2009 07:20 by Uploader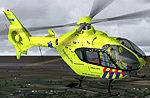 34.04Mb (14725 downloads)
FS2004 Eurocpoter 135 Trauma Helicopter PH-ULP (Germany). Paint by Jan de Boer. 35MB
Posted Jul 11, 2009 07:11 by archive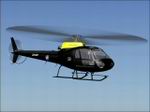 3.28Mb (1641 downloads)
FS2004/2002 AS350 Ecureuil Defence Helicopter Flying School Textures only. This aircraft is of the DHFS, (Defence Helicopter Flying School) This is a repaint of the AS350 (requires here) by Tamas Nemeth and Peter Nemeth. Repaint by Andy Nott of Anglo-Virtual-Aviation UK. 3.3MB
Posted Jul 11, 2009 07:11 by archive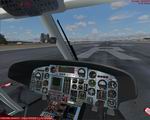 5.15Mb (7168 downloads)
FS 2004 Dauphin AS365N with Photorealistic cockpit : Repaint of the cockpit of the famous Dauphin with photorealist textures. Original Aircraft by Antti Pankkonen. External repain by Florian Laroye. 5.2MB
Posted Jul 11, 2009 07:11 by archive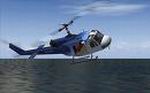 7.12Mb (2176 downloads)
FS2004 Bell 204B. This Version of the Bell 204 (TH1L Huey) includes a paint of Ventura County, the panel which I have included is also my own. This helicopter is fully animated (Pilots and cargo doors, horizontal stabilizer, main and tail rotor full animation and tilt) and upgraded with the "Huey" sound package and designed with FSDSv2. Model: Lynn Rogers. Paint: Joerg Zeitschel. 7MB
Posted Jul 11, 2009 07:11 by archive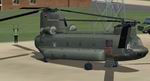 4.68Mb (2430 downloads)
FS2004 RAF Chinook HC2 4 SQN - 4 Sqn Textures. Requires Vladimir Zhyhulskiy's CH-47 here. By Dave Charlton. 4.8MB
Posted Jul 11, 2009 07:11 by archive
0.96Mb (683 downloads)
FS2004/2002 Hughes 500MD INAC (Instituto Nacional de Aviacion Civil) livery. Original model by Björn Büchner. Repaint By Franco Carluccio. 986K
Posted Jul 11, 2009 07:11 by archive