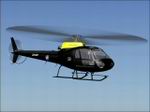 3.28Mb (1596 downloads)
FS2004/2002 AS350 Ecureuil Defence Helicopter Flying School Textures only. This aircraft is of the DHFS, (Defence Helicopter Flying School) This is a repaint of the AS350 (requires here) by Tamas Nemeth and Peter Nemeth. Repaint by Andy Nott of Anglo-Virtual-Aviation UK. 3.3MB
Posted Jul 11, 2009 07:11 by archive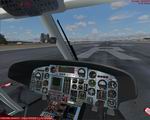 5.15Mb (6939 downloads)
FS 2004 Dauphin AS365N with Photorealistic cockpit : Repaint of the cockpit of the famous Dauphin with photorealist textures. Original Aircraft by Antti Pankkonen. External repain by Florian Laroye. 5.2MB
Posted Jul 11, 2009 07:11 by archive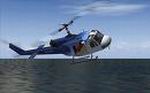 7.12Mb (1906 downloads)
FS2004 Bell 204B. This Version of the Bell 204 (TH1L Huey) includes a paint of Ventura County, the panel which I have included is also my own. This helicopter is fully animated (Pilots and cargo doors, horizontal stabilizer, main and tail rotor full animation and tilt) and upgraded with the "Huey" sound package and designed with FSDSv2. Model: Lynn Rogers. Paint: Joerg Zeitschel. 7MB
Posted Jul 11, 2009 07:11 by archive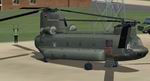 4.68Mb (2364 downloads)
FS2004 RAF Chinook HC2 4 SQN - 4 Sqn Textures. Requires Vladimir Zhyhulskiy's CH-47 here. By Dave Charlton. 4.8MB
Posted Jul 11, 2009 07:11 by archive
0.96Mb (653 downloads)
FS2004/2002 Hughes 500MD INAC (Instituto Nacional de Aviacion Civil) livery. Original model by Björn Büchner. Repaint By Franco Carluccio. 986K
Posted Jul 11, 2009 07:11 by archive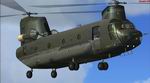 2.07Mb (3302 downloads)
FS2004 RAF Chinook CH-47 Textures only. Requires Vladimir Zhyhulskiy's CH-47 here. By Dave Charlton. 2.1MB
Posted Jul 11, 2009 07:11 by archive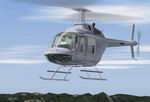 2.74Mb (1608 downloads)
FS2004 Bell JetRanger - Silver Metallic Finish This is a repaint of the default Bell JetRanger III. This repaints the Bell JetRanger in a nice, plain silver metallic finish. The interior is nicely done in blue carpet, tan cloth seating and dark trim contrasts. The repaint also features more accurate Bell JetRanger details, including rivet lines on the fuselage, and tailshaft cover rivet and joint lines. Full installation instructions found in ReadMe_Install.txt file. Bell JetRanger - Steven Rosenow. 2.8MB
Posted Jul 11, 2009 07:11 by archive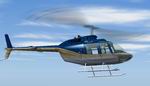 2.50Mb (1042 downloads)
FS2004 Bell JetRanger Flight Simulator 98 Texture Scheme - Redux Flight Simulator 98 Bell JetRanger texture kit for the default Flight Simulator 2004 Bell JetRanger helicopter. These textures reproduce the original Flight Simulator helicopter paint scheme. Flight Simulator 98 was the first commercial Flight Simulator for a PC platform to have the first true helicopter simulation. Steven Rosenow. 2.5MB
Posted Jul 11, 2009 07:11 by archive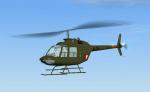 1.61Mb (841 downloads)
06 Austria Air Force Textures only for the default B206.
Posted Jul 11, 2009 05:55 by benimix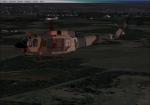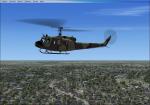 10.70Mb (6856 downloads)
FS2004 Bell UH-1H Huey Dept. of State The Department of State maintains a large fleet of "Huey II" helicopters around the globe. one of their main missions is drug eradication. Aircraft 622 is a Huey II that wears a desert camouflage paint scheme for operations in Afghanistan. original model: Deane Baunton Repaints: Andrew Becht.
Posted Jul 3, 2009 12:07 by Andrew Becht