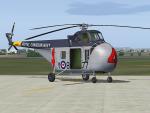 12.34Mb (5546 downloads)
FS2004 S-55 Whirlwind Package. Another batch of new freeware models by Alphasim. Includes two models and five texture sets. Complete cockpit with 2D panel/gauges and VC. The Sikorsky H-19, (also known as the S-55) was a multi-purpose helicopter used by the United States Army and United States Air Force. It was also license-built by Westland Aircraft as the Westland Whirlwind in the United Kingdom. United States Navy and Coast Guard models were designated HO4S, while those of the U.S. Marine Corps were HRS
Posted Mar 14, 2009 09:38 by Alphasim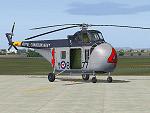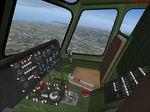 12.35Mb (6135 downloads)
Latest round of Alphasim freeware releases. Includes two models and five texture sets. Complete cockpit with 2D panel/gauges and VC.
Posted Mar 6, 2009 08:36 by ShaneG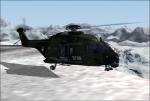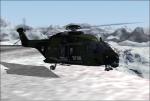 3.29Mb (2398 downloads)
Dutch Airforce camo textures only for NH90 tactical transport helicopter for FS2004. Model created by Adrian Brausch. Uploaded with author´s permission
Posted Feb 14, 2009 07:28 by Niels Boswinkel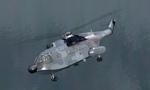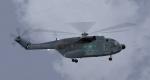 2.52Mb (2423 downloads)
New photoreal No. 144 of Flottille 32F texture of the French Navy for the original Super Frelon by GMAX ACADEMY for fS9 (not tested on FSX).
Posted Feb 6, 2009 19:40 by Mathieu Bothorel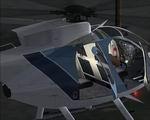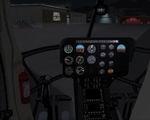 44.07Mb (8305 downloads)
This is the complete full aircraft upgrade with all files included for the FS2004 Nemeth MD500E freeware helicopter. Specs. Include basic no markings 32 bit general paint, mixed adjustments(Not completed) to the sound files, corrections to the Aircraft.cfg, airfile, lightmap texture files, gauge placement in the Virtual Cockpit, including a Garmin 330/340/430/530-stack, Davtron M803 Chronometer and custom external load gauge, re adjustment of the 2D panel gauges to match the VC alignment, correcting the main 2D panel view and deleting the fixed bmp views from the photopanel with an adjustment of zoom, clear light VC panel effects, lighting placement in the Virtual Cockpit,instrument panel, upper Garmin avionics center console and 2009 aircraft specifications including a good HeliForce profile.
Posted Feb 4, 2009 17:30 by Just Fine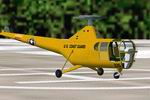 3.45Mb (4997 downloads)
FS2004/2002 Sikorsky HO2S-1 / HO3S-1G "Dragonfly" This is an all new original model of a Korean War era U.S. Navy Sikorsky S-51 (HO3S-1). The model was created and animated with g-max. It contains moving parts, working suspension, virtual cockpit w/working gauges and custom panel. All gauges and sounds are default FS2002 Bell 206. Model, panel & textures by Greg Pepper, Repaint by Ray Brower. 3.5MB
Posted Jan 24, 2009 13:01 by archive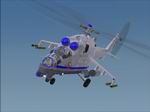 11.62Mb (6545 downloads)
FS2004 Hind Sounds (Corrected to include the acual 'sound' files..). New sounds for Tim Conrad's Hind (here)! Sounds by Jiri Masnik, David Všetícek, with help from Dobro of Hovercontrol. Compiled by Jeff (JordonJ) Jordon. 11.9MB
Posted Jan 24, 2009 13:01 by archive
2.37Mb (3998 downloads)
Fs2004 AH-1 Cobra "Flying Bulls" The Cobra is the newest addition to the Flying Bulls. Original by Kim BoHyun, repaint by Sebastian Hecker. 2.4MB
Posted Jan 24, 2009 13:01 by archive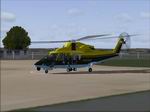 22.35Mb (10930 downloads)
FS2004 Sikorsky S76C Aviate Search & Rescue. 23MB
Posted Jan 24, 2009 13:01 by archive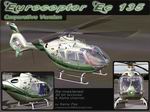 33.86Mb (6488 downloads)
FS2004 Eurocopter Ec135 P2 Corporate Livery Package. Celebrating my third anniversary painting activities, I'm honoured to present you the Eurocopter EC 135 P2. Re-mastered textures from A to Z, including external textures, VC cockpit textures and alpha channel effects. 32 bit textures and as precise as possible. The scheme come from a real corporate helicopter in Australia as I've seen in a book. Two months of work were required for these beautiful results. Model made by Heiko Richter, this EC 135 model feature a VC cockpit, opening doors, animated pilots and light. This file is self sufficient. Sound and panel and gauges included. Model by: Heiko Richter Painter: Samy Fay. 34.7MB
Posted Jan 24, 2009 13:01 by archive