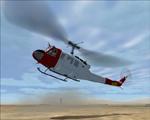 6.94Mb (3611 downloads)
Two simple liveries (different color shades) of Deane Baunton's Bell 205 representing a Huey of the Multinational Force & Observers. The MFO operates on the Sinai Peninsula enforcing the peace treaty between Egypt and Israel. Liveries represent a US Army MFO UH-1H during the 1980's, without the MFO insignia on the door. A UN Livery by Matteo Arrotta was used as a base template for this creation. Other credits in readme. TEXTURES ONLY. By: Sean Karges
Posted Aug 29, 2008 12:19 by Sean Karges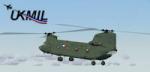 6.62Mb (2743 downloads)
RNLAF Chinook textures This pack will create a new mdl and paint for the ukmil Chinook, in the style of the RNLAF [Dutch]. It will add the correct colours, along with a new model for the Dutch Air Force. Aircraft is the freeware RAF CHINOOK BY UKMIL. Textures are by UKMIL [www.ukmil.org.uk]
Posted Aug 18, 2008 01:51 by UKMIL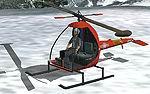 7.96Mb (5136 downloads)
FS2004 Hiller YH-32 Hornet. The Hiller YH32 Hornet (company designation HJ-1) was an American ultralight helicopter built by Hiller Aircraft in the early 1950s. It was a small and unique design because it was powered by two Hiller 8RJ2B ramjet engines mounted on the rotor blade tips. Versions of the HJ-1 Hornet were built for the United States Army and the United States Navy in the early 1950s. By Shawn Lund.
Posted Aug 13, 2008 11:53 by Shawn Lund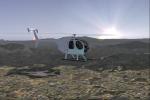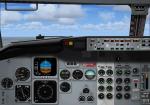 2.78Mb (1151 downloads)
This is a repaint kit for Björn Büchner's FS2004 Hughes 500D. This file includes textures, Alpha Channels, an aircraft CFG, and a visual tutorial on the main textures.
Posted Aug 12, 2008 01:33 by Brandon Filer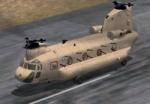 3.57Mb (7928 downloads)
this pack will create a new mdl and paint for the ukmil Chinook, in the style of the 1991 Gulf War. It will add the correct colours, along with a new model with EAPS fitted on the engines. Aircraft is the freeware RAF CHINOOK BY UKMIL, available at www.ukmil.org.uk Textures are by UKMIL [www.ukmil.org.uk]
Posted Aug 4, 2008 04:17 by archive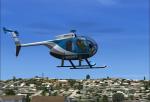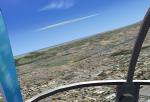 11.78Mb (5507 downloads)
This is a repaint of one of the Hughes 500Ds currently used by the San Diego County Sheriffs Department (A.S.T.R.E.A.) based at Gillespie Field. It has great textures. The cockpit has been repainted as well. It has been tested in FSX and works just fine! Repainted by: Brandon Filer
Posted Jul 26, 2008 22:52 by archive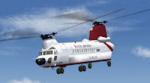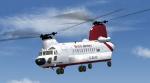 12.88Mb (19224 downloads)
this pack includes the ukmil Boeing Civilian Chinook called the Vertol234 it comes with 1 model and 3 texture sets only, PLEASE READ THE ENCLOSED PDF FOR INSTRUCTIONS AND CONTRIBUTIONS
Posted Jul 20, 2008 08:23 by archive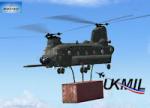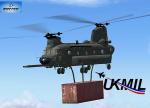 12.19Mb (16409 downloads)
New Gamx model from UKMIL of the RAF HC3 Chinook.
Posted Jul 20, 2008 08:09 by archive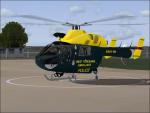 3.32Mb (15870 downloads)
This is a MD902 police helicopter for FS9, I'm not sure if it will work in any other version of FS though. All that you need to do is read the readme to install this and for the info about the credits. Original by Linden Coyle
Posted Jul 16, 2008 00:22 by archive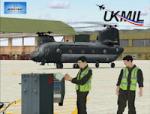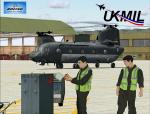 21.58Mb (26595 downloads)
FS2004 Chinook Helicopter Package. Includes models for RAF and US. By UKMil
Posted Jul 9, 2008 02:04 by archive