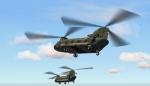 1.85Mb (13203 downloads)
AI version of the UKMIL Chinook
Posted Dec 26, 2008 04:42 by UKMIL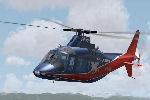 0.88Mb (2643 downloads)
Repaint of the Gmax Agusta A109A in West Virginia Medical livery. You need the original package for this to work.
Posted Dec 18, 2008 09:24 by Shane Griffith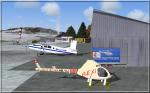 0.58Mb (1296 downloads)
FS2004 Rotorway 162F HB-YIJ Textures. Also works in FSX. Real swiss livery. Required the Rotorway 162F by Munch Brothers Aviation.Repainted by Jean-Jacques Parel
Posted Dec 12, 2008 04:40 by Jean-Jacques Parel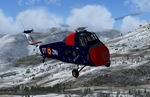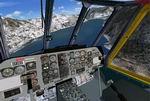 11.16Mb (11589 downloads)
FS2004/FSX Sikorsky S-58 Belgian Air Force. The Sikorsky S58 was one of the most successful piston powered mid size helicopters built. Works in FSX but with non functioning gauges in VC - 2d Panel OK. Sikorsky developed the S58 in response to a US Navy requirement for an anti submarine warfare helicopter. What resulted was the S58, which features a single Wright R1820 radial piston engine mounted in the nose, one of the largest fuselages to be designed for a single piston powered helo and a raised flightdeck. As the XHSS1 the S58 flew for the first time on March 8 1954.
Posted Nov 16, 2008 05:35 by Niels de Ruyck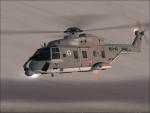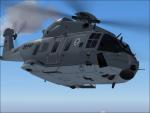 1.99Mb (4538 downloads)
Available again. this is the version 1.1. I have made a texture bug in the last version. Sorry to all the 100 downloaders! These texures are fictional for now but the Bundesmarine will get their NH90. You'll need the full German NH90 above !!! I hope you'll like and enjoy it. Please take a look at the read me text. Andreas Koch
Posted Nov 1, 2008 16:40 by Andreas Koch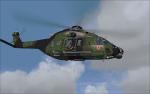 3.43Mb (10812 downloads)
Description: This Service pack includes the Servicepacks 1 and 2, you donīt have to install them before. Fixes: - New aircraft.cfg that fixes some failures from SP2 aircraft.cfg - New texture 98+90 (black nose) - All failures from SP1 and SP2 fixed Optional effect install: Read the effect_install.txt if you will have effects on board. Have fun Andy Guethling, Germany 2008
Posted Oct 11, 2008 16:03 by Andy Guethling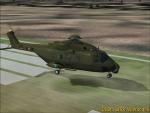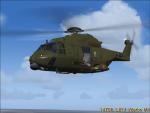 1.87Mb (2768 downloads)
Esercito Italiano textures for NH90 tactical transport helicopter, for FS2004. Model created by Adrian Brausch. Uploaded with authorīs permission. Requires full model.
Posted Oct 11, 2008 13:43 by Daniele "A.D.A.C." A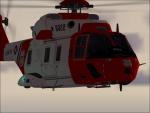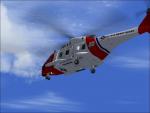 1.22Mb (8625 downloads)
Fictional US Coast Guard textures only for the ABSim.NH90 package. This one was tested with the German Version. Andreas Koch
Posted Oct 11, 2008 12:38 by Andreas Koch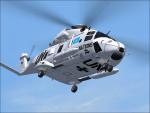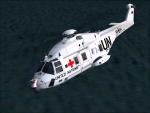 1.73Mb (7901 downloads)
This repaint works with the German Version of the NH-90. Requires the NH90 package. Very special thanks to Freddy Hundertmark for his support. vGAF Andreas Guethling (Huey Team) and Florian Wagner (fire) for your paintkit and the criticisms which helped me to finish this repaint. Andreas Koch
Posted Oct 6, 2008 16:39 by Andreas Koch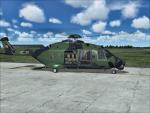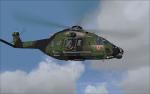 42.28Mb (36583 downloads)
German NH90 TTH Package. European model by Adrian Brausch (ABSimulations, New Zealand), Paints by Florian Wagner (Germany) and Andreas Guethling (Germany). No VC. Includes paintkit and splashscreens. 25 variants possible.
Posted Sep 26, 2008 20:10 by Andy Guethling