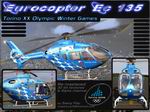 34.06Mb (9159 downloads)
FS2004 Eurocopter Ec135 P2 Torino I-TORI Package. Celebrating my third anniversary painting activities, I'm honoured to present you the Eurocopter EC 135 P2. Re-mastered textures from A to Z, including external textures, VC cockpit textures and alpha channel effects. 32 bit textures and as precise as possible. The scheme come from a real corporate helicopter in Australia as I've seen in a book. Two months of work were required for these beautiful results. Model made by Heiko Richter, this EC 135 model feature a VC cockpit, opening doors, animated pilots and light. This file is self sufficient. Sound and panel and gauges included. Model by: Heiko Richter Painter: Samy Fay. 34.9MB
Posted Jan 24, 2009 13:01 by archive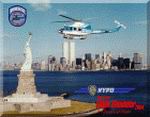 5.20Mb (5435 downloads)
FS2004 NYPD Aviation Division Bell 206 Package. Two splash screens with NYPD Aviation Division logos, an NYPD Bell 602b by Adrian Cholmondeley, and a saved flight with the NYPD Bell at Floyd Bennett Field. .Mike Hoffman, NYPD Retired. 5.3MB
Posted Jan 24, 2009 13:01 by archive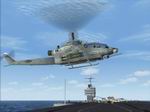 5.85Mb (7063 downloads)
FS2004 Cobra USMC Textures only- A photoreal repaint of Kim "Zeki" BoHyun's excellent AH-1S Cobra in United States Marine Corps colours (required above). Although the Marines dont actually fly the S variant, this is the closest suitable model and looks very close to the real thing. By Kobe Bodjona. 5.9MB
Posted Jan 24, 2009 13:01 by archive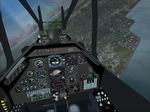 20.82Mb (36029 downloads)
FS2004 Bell AH-1 F/S Cobra ROKA, IAF, JGSDF Package. The AH-1 COBRA was the world's first purpose-built attack helicopter. Nowaday, the AH-1 F/S COBRA is used by Korea, Israel, Japan and Pakistan. Features 1. To open Cockpit doors press "shift + E" 2. To lower Pilot's visor press "shift + E + 2" 3. To open Engine panels press "Assigned TailHook key" 4. Vulcan Firing or Water Bomb Droping : press "I" 5. Arming TOW missile or Bambi Bucket : press "TaxiLight key" 6. HUD -Torque : Top right -Airspeed : Top left -Heading : Lower right -Radar Altitude : Lower left. Kim, "Zeki" BoHyun. 21.2MB
Posted Jan 24, 2009 13:01 by archive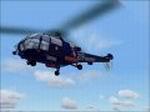 4.14Mb (11794 downloads)
FS2004 Alouette III Securité Civile Package. Includes 4 models. Original GMax model by Benoit Dubé/ Aurélien Terriere.
Posted Jan 24, 2009 12:58 by Aurélien Terriere

1.73Mb (8813 downloads)
AI version of the Puma Helo for AI use. By UKMil
Posted Dec 26, 2008 04:53 by UKMIL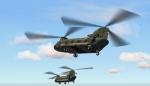 1.85Mb (13356 downloads)
AI version of the UKMIL Chinook
Posted Dec 26, 2008 04:42 by UKMIL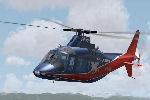 0.88Mb (2681 downloads)
Repaint of the Gmax Agusta A109A in West Virginia Medical livery. You need the original package for this to work.
Posted Dec 18, 2008 09:24 by Shane Griffith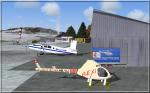 0.58Mb (1325 downloads)
FS2004 Rotorway 162F HB-YIJ Textures. Also works in FSX. Real swiss livery. Required the Rotorway 162F by Munch Brothers Aviation.Repainted by Jean-Jacques Parel
Posted Dec 12, 2008 04:40 by Jean-Jacques Parel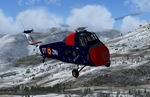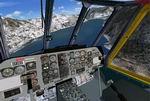 11.16Mb (11879 downloads)
FS2004/FSX Sikorsky S-58 Belgian Air Force. The Sikorsky S58 was one of the most successful piston powered mid size helicopters built. Works in FSX but with non functioning gauges in VC - 2d Panel OK. Sikorsky developed the S58 in response to a US Navy requirement for an anti submarine warfare helicopter. What resulted was the S58, which features a single Wright R1820 radial piston engine mounted in the nose, one of the largest fuselages to be designed for a single piston powered helo and a raised flightdeck. As the XHSS1 the S58 flew for the first time on March 8 1954.
Posted Nov 16, 2008 05:35 by Niels de Ruyck