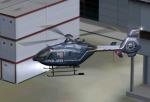 0.89Mb (508 downloads)
EC-135 Polizei Berlin Wotan Photoreal Texture for the EC-135 by Heiko Richter
Posted Mar 19, 2011 16:54 by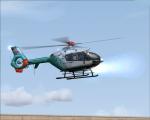 1.92Mb (675 downloads)
Polizei Rheinland-Pfalz Sperber 1 + 2 Photoreal Texture only for the Heiko Richter EC-135
Posted Mar 17, 2011 20:26 by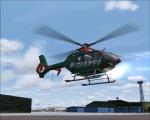 1.99Mb (470 downloads)
Texture Only....Merlin 1 + 2 Photoreal for the great EC-135 by Heiko Richter
Posted Mar 16, 2011 18:07 by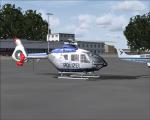 4.52Mb (641 downloads)
Polizei Sachsen Passat 1 + 2 Photoreal textures Only For the EC-135 by Heiko Richter
Posted Mar 12, 2011 13:49 by benimix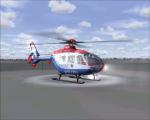 2.36Mb (543 downloads)
Polizei Hamburg (Hamburg Police) Libelle 1 + 2 photoreal textures. D-HONE and D-HTWO Requires Heiko Richter's beautiful EC-135 package.
Posted Feb 24, 2011 15:00 by benimix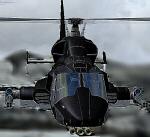 9.83Mb (16567 downloads)
Freeware with 2d panel and external model (no vc); AFS-design brings a excellent rendition of the famous supersonic helicopter AIRWOLF from the same 80 years cult series AIRWOLF, and 2 models of possible opponents ( Concept Aircrafts ) of AIRWOLF, out for the Flight Simulator FSX and FS2004. The original series AIRWOLF is an American television series that ran from 1984 to 1987. It was about the sophisticated spy high-tech military helicopter, code named AIRWOLF, and took their team, which various missions. It was a lot of espionage and the theme of the Cold War. The series was produced by Donald P. Bellisario. There were 79 episodes, each with 45 minutes in length, in 4 Stafeln. In the first three seasons Jan-Michael Vincent played as Stringfellow Hawke for the pilot of AIRWOLF, Ernest Borgnine as Mr. Dominic Santini, owner of Santini Air Services and Systems Officer of the AIRWOLF, Alex Cord as Michael Coldsmith Briggs III ( CIA Code Name: Archangel ) CIA agent and in the second and third season, Jean Bruce Scott as Caitlin O'Shannessy, co-pilot of AIRWOLF with. The last season was recast with new actors. Panel, GAUGES, model, sound and textures by www.afs-design.de - Author: A.Meyer. No VC!
Posted Jan 28, 2011 15:44 by Andreas Meyer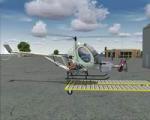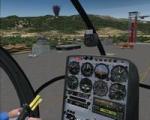 58.73Mb (3176 downloads)
Hana Heli-Obstacle Course v2.0 for FS2004 Country: United States Location: Hawaii Airport type: Civil & Military ICAO Code: PHHN IATA Code: HNM Hana Airport is a regional airport of the State of Hawaii on the east shore of the island of Maui, 3 NM northwest of the unincorporated town of Hana. The airport covers 119 acres and has one runway. It is primarily a commuter facility used by unscheduled air taxis and general aviation. This scenery is intended as a single/multiplayer helicopter obstacle course where heli pilots can meet to compete, show off, and share their helo skills. Since birdseye (Timm Turner) already did a neat scenery called Hana_Scenery_PHHN (search for "hana" in the HoverControl Downloads), we decided to convert PHHN to a full helicopter training area. Makes a great place for helo pilots to gather to practice and perfect their skills, and challenge other pilots! And keep an eye-out for that Hot Air Balloon, cruising around an altitude of 3000 feet
Posted Dec 10, 2010 05:48 by Greg Spellmen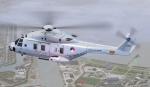 2.34Mb (1548 downloads)
Royal Netherlands Navy NH90 TTH Registration Number N-088 Textures only for the AB Simulations NH90 Helicopter. By Aad Schouten
Posted Dec 1, 2010 05:57 by Aad Schouten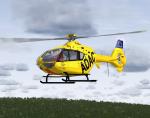 0.62Mb (2157 downloads)
EC-135 ADAC Christoph 61 Textures only. A Repaint of Heiko Richter's beautiful EC-135.
Posted Nov 20, 2010 14:43 by benimix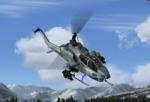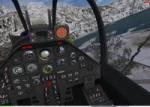 7.71Mb (13053 downloads)
AH-1W Super Cobra Package for FS2004. The Super Cobra traces its lineage from the UH-1 Huey and was originally developed for the US Army in the mid-sixties. The AH-1W is a two-place, tandem-seat, twin-engine helicopter capable of land- or sea-based operations. During Operation Desert Storm, the AH-1W comprised less than 20% of the attack helicopter force deployed, yet flew more than 50% of the total attack force flight-hours. In the entire Desert Shield/ Desert Storm campaign, Super Cobras flew more than three times the number of hours per aircraft per month than any other attack helicopter. Armed with a M197 20mm turret gun, twin 5" or 2.75" rocket launchers and up to eight TOW, Hellfire, Sidewinder or Sidearm missiles the Super Cobra was an attack helicopter to be feared. Ex payware from Alphasim
Posted Nov 19, 2010 05:40 by Soaring Falcon