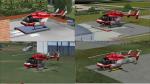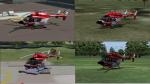 102.26Mb (1548 downloads)
FS2004/FSX Textures for the Icaro BK117. DRF -Christoph 42, 47, 51, 54, Dortmund, Halle, Sachsen-Anhalt, Weser, Europa 5. Requires the wonderful freeware Icaro BK-117
Posted Mar 25, 2012 20:18 by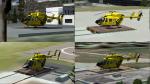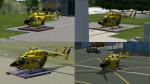 100.41Mb (1616 downloads)
FS2004/FSX Textures for the Icaro BK117. ADAC -Christoph 1, 22, 26, 32, 62, Leipzig, Rheinland, Murnau, Westfahlen
Posted Mar 24, 2012 00:16 by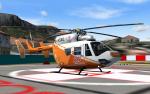 11.08Mb (692 downloads)
This Texture is for the Icaro BK-117 avalible here. This Model is freeware like the Icaro EC-135
Posted Mar 23, 2012 16:58 by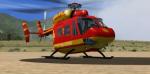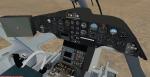 118.94Mb (9329 downloads)
FS2004 (also works in FSX) ICARO Aircraft Development proudly presents the BK117 Final Edition 2009. Included are different models like HEMS, auxtank, winch, passenger and radarnose. Comes with 2D cockpit and fully workable VC with click- and warning sounds, accurate airfile and five repaints. Please read included flight manual. (also will work ok in FSX)
Posted Mar 23, 2012 16:26 by uploader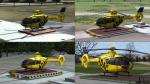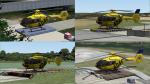 140.26Mb (1821 downloads)
ADAC German Air Ambulance texture pack for the Icaro EC-135 package. Included: Christoph 5,6,8,10,15,16,18,19,20,23,25,28,30,31,33,39,48,61,70, Hansa, Euro1,Euro2, Euro3 Current identifiers February 2012. You Need EXP 1 and 2
Posted Mar 12, 2012 18:43 by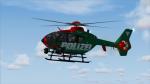 9.93Mb (557 downloads)
Polizei Mecklemburg Merlin 1 + 2 Textures for the Icaro EC-135 package.
Posted Mar 10, 2012 07:59 by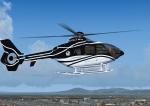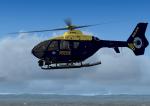 129.38Mb (2787 downloads)
This third extention pack requires the installation of the ICARO EC135 Base pack, EXT1 and EC135 EXT2 in order to work correctly. Included are 24 new models and repaints like Austrian and UK Police, Swiss and Spain MIL, VIP and new HEMs models.
Posted Feb 5, 2012 11:17 by Thomas Roehl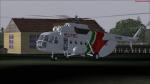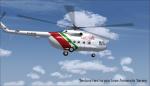 2.66Mb (1248 downloads)
Fs2004 Mi-8T Hinde Helitec YV959C textures only. Requires the model by Vladimir Zhyhulskiy. Textures by Jose Armando Yanez, YV-Repaint's!
Posted Feb 2, 2012 18:41 by Jose Armando Yanez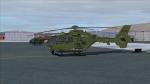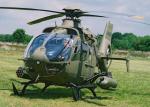 3.50Mb (1544 downloads)
German Army version D-HECM textures for the Icaro EC135 package by Thomas Roehl.
Posted Dec 27, 2011 16:37 by Wolfgang Urbschat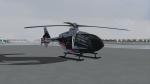 3.60Mb (301 downloads)
Brose Textures for the Icaro EC-135 package.
Posted Dec 25, 2011 18:28 by