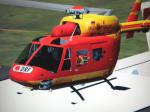 10.60Mb (1188 downloads)
DRF Medicopter textures for the Icaro BK117 package for FS2004/FSX
Posted Mar 6, 2013 07:45 by Daniel Logar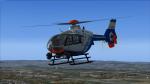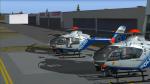 9.54Mb (1009 downloads)
Sperber 1 + 2 texture pack German Police "Rheinland Pfalz" for the Icaro EC-135 package. Basepack required.
Posted Feb 1, 2013 18:41 by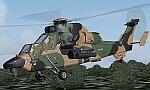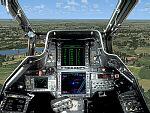 11.72Mb (6987 downloads)
The Tiger ARH (Armed Reconnaissance Helicopter) is the version ordered by the Australian Army to replace its OH-58 Kiowas and UH-1 Iroquois-based 'Bushranger' gunships.[2] The Tiger ARH is a modified and upgraded version of the Tiger HAP with upgraded MTR390 engines as well as a laser designator incorporated in the Strix sight for the firing of Hellfire II air-to-ground missiles. Instead of SNEB unguided rockets, the ARH will operate 70 mm (2.75 in.) rockets from Belgian developer, Forges de Zeebruges (FZ).
Posted Jan 11, 2013 11:30 by Andreas Meyer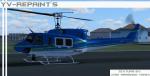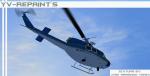 17.02Mb (1323 downloads)
Bell 212 Helistar HK-4025 textures. Model By Jordan Moore. Textures By Jose Armando Yanez YV-REPAINT'S. (model included in this pack)
Posted Jan 7, 2013 19:05 by Jose Armando Yanez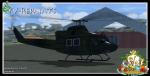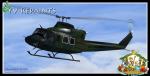 5.05Mb (802 downloads)
EV-9751 textures for the Bell-412EP model by Hovercontrol 412 Personal Edition version 1.0 By Jordan Moore. Textures By Jose Armando Yanez YV-Repaints.
Posted Dec 28, 2012 19:15 by Jose Armando Yanez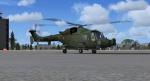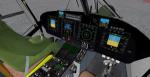 20.80Mb (3434 downloads)
Westland Future Lynx. Future Lynx will be capable of autonomous action that provides tactical battlefield commanders with reconnaissance, surveillance and target acquisition, and the ability to designate and direct joint fi res (directing artillery, Close Air Support or Naval Gunfire Support. From Alphasim. (Also functions OK in FSX)
Posted Dec 21, 2012 14:44 by uploader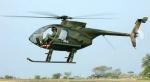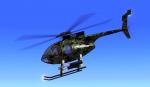 34.92Mb (3110 downloads)
FS2004 GMAX McDonnell Douglas 500E helicopter by Alan Devins. Features reflective paint, specular lighting, Compressing Skids, opening pilot door, animated pilot and DVC. FS model can make accurate spot landing and quick maneuvers. Realistic flight dynamics. Thanks to Michael Carr for testing it. Repaint by Gerard G. Olvis
Posted Nov 23, 2012 02:44 by Gerard G. Olvis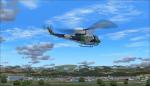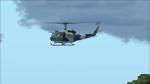 11.14Mb (751 downloads)
FAV 1567 textures for the UH-1 model by Daene Bauton. Textures By Jose Armando Yanez YV-Repaints. Model included.
Posted Nov 5, 2012 19:12 by Jose Armando Yanez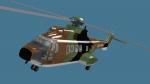 27.68Mb (3966 downloads)
Aerospatiale Eurocopter Super Puma. The Eurocopter AS332 Super Puma is a four-bladed, twin-engine, medium-size utility helicopter marketed for both civil and military use. Model by Pierre Marchadier Textures by Jonathan Hilaire "Rooster"/GMax Academy
Posted Oct 30, 2012 10:54 by gmaxac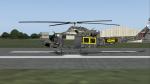 26.10Mb (1180 downloads)
Bell-412EP Venezuelan National Guard Fictitious camo Hovercontrol Bell 412 Personal Edition version 1.0 By Jordan Moore. Textures by Brian Josep. Complete aircraft.
Posted Oct 22, 2012 06:31 by Brian Josep