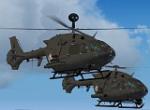 24.58Mb (2087 downloads)
H&S Design AAS-72X+ Pack 1.0 for FS2004 The AAS-72X+ is an armed derivative of the Armys UH-72A Lakota Light Utility Helicopter. This AAS-7X+ Demonstrator package requires the installation of the H&S EC145 Base pack in order to work correctly. Included are 4 different models and one fictitious Army repaint. Thomas Roehl
Posted Jul 17, 2014 09:11 by uploader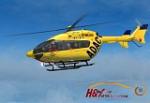 148.67Mb (1365 downloads)
H&S Design EC145 Norm Rad Pack 1.0 for FS2004 This EC145 Norm_Rad package requires the installation of the H&S EC145 Base pack in order to work correctly. Included are 8 different HEMS, Transport, VIP models different radar noses and 6 repaints. Thomas Roehl
Posted Jul 17, 2014 08:35 by uploader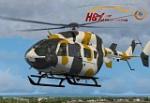 70.39Mb (762 downloads)
H&S Design EC145 Lacota Pack 1.0 for FS2004 This UH-72A Lacota package requires the installation of the H&S EC145 Base pack in order to work correctly. Included are 5 different models and four repaints. Thomas Roehl
Posted Jul 17, 2014 08:05 by uploader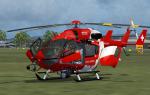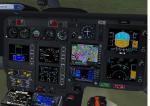 206.55Mb (5910 downloads)
H&S Design EC145 BASE Pack 1.0 for FS2004. This base package is the initial release of the H&S Design EC145 helicopter add-on. The base package contains 3 models, custom sound, fully workable 3D-VC with sound system, documents, repaintkit and much more. See also EC145_Lakota, EC145_US_HEMS, EC145_Norm, EC145_Norm_Rad and EC145_REGA packages. Thomas Roehl
Posted Jul 17, 2014 06:55 by uploader
17.83Mb (273 downloads)
H&S Design EC145 Transport D-HMBM 1.0 for FS2004 Author: Thomas Roehl and Ole Meisen New model and a new repaint of Eurocopter demonstrator D-HMBM for the H&S Design EC145 series. It requires the installation of the H&S Design EC145 Base Pack and Norm Pack in order to work correctly.
Posted Jul 17, 2014 06:41 by uploader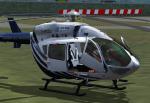 102.14Mb (1106 downloads)
H&S Design EC145 Norm Pack 1.0 for FS2004 This EC145 Norm package requires the installation of the H&S EC145 Base pack in order to work correctly. Included are 4 different HEMS and Police models normal nose with glass cockpit and 4 repaints. Thomas Roehl
Posted Jul 17, 2014 06:11 by uploader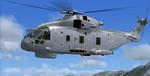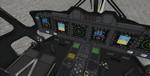 12.56Mb (5887 downloads)
Virtavia Westland Merlin for FS2004 The AgustaWestland AW101 is a medium-lift helicopter used in both military and civil applications. It was developed by joint venture between Westland Helicopters in the UK and Agusta in Italy in response to national requirements for a modern naval utility helicopter; until 2007, the aircraft had been marketed under the designation EH101. Features - 1) Animations Crew entry : shift-e Cargo door : shift-e-2 Toggle crew figures : ctrl-W (water rudder command) Open rear ramp (HC.3) : Tailhook - T key Dipping Sonar probe (HM.1) : Tailhook - T key. Ex payware from Virtuavia
Posted Apr 12, 2014 06:49 by virtuavia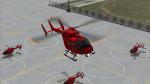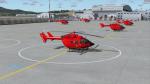 93.66Mb (410 downloads)
This Texture Pack is for the H&S Design BK-117 This package includes the paints of SX-HFD, SX-HFE and SX-HFH
Posted Jan 6, 2014 15:04 by archive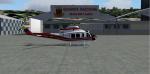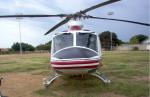 14.71Mb (1530 downloads)
Bell 412EP Venezuelan National Guard White and Red Wine Paint Hovercontrol Bell 412 Personal Edition version 1.0 By Jordan Moore. Textures by Brian Josep. Complete aircraft.
Posted Jan 2, 2014 17:17 by Brian Josep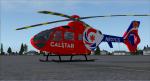 7.26Mb (383 downloads)
This is textures only for the Icaro EC135 sand filter model of California Shock Trauma Air Rescue's 135 bird. Base pack required.
Posted Dec 20, 2013 17:18 by Mike Blackwell