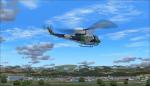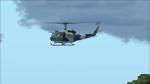 11.14Mb (802 downloads)
FAV 1567 textures for the UH-1 model by Daene Bauton. Textures By Jose Armando Yanez YV-Repaints. Model included.
Posted Nov 5, 2012 19:12 by Jose Armando Yanez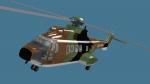 27.68Mb (4187 downloads)
Aerospatiale Eurocopter Super Puma. The Eurocopter AS332 Super Puma is a four-bladed, twin-engine, medium-size utility helicopter marketed for both civil and military use. Model by Pierre Marchadier Textures by Jonathan Hilaire "Rooster"/GMax Academy
Posted Oct 30, 2012 10:54 by gmaxac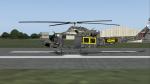 26.10Mb (1228 downloads)
Bell-412EP Venezuelan National Guard Fictitious camo Hovercontrol Bell 412 Personal Edition version 1.0 By Jordan Moore. Textures by Brian Josep. Complete aircraft.
Posted Oct 22, 2012 06:31 by Brian Josep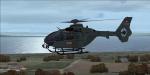 0.39Mb (1499 downloads)
Configuration update for Eurocopter EC-135 by ICARO and Heiko Richter. For FS9.
Posted Sep 29, 2012 13:50 by Michal Lubiscak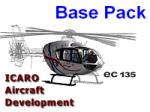 163.94Mb (18251 downloads)
ICARO Eurocopter EC135 Base Pack revised edition. The base package contains 4 models, custom airfiles, custom sound, fully workable 3D-VC with sound system, effects and much more. See also ICARO EC135 Extension Pack EXT1. Created by ICARO Group Development Team
Posted Sep 6, 2012 12:30 by Michael Jordan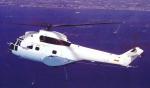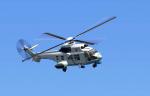 4.64Mb (3218 downloads)
FS2004 Philippine Air Force Eurocopter AS332 Super Puma Philippine Air Force's 252nd Helicopter Squadron of the 250th Presidential Airlift Wing based in Villamor Air Base. The only Puma helicopter in the inventory of the PAF. A medium transport helo, France in origin with the capability to operate day or night in all weather, all climate. It has a large cabin, a crew of 2 and 16-20 troops or 6 stretchers. It has a speed of 163 mph and a range without reserves of 342 miles powered by a 4-bladed rotor.Helicopter has NO VC but stable flight dynamics and easy to hover. Capable to make a spot landing. Base model: FS2004 Eurocopter AS332 Super Puma Japan Coast Guard This model was built with Gmax. Visual Model by K.Furuya Original exterior sound are from Olle Kauppi Easy Autopilot gauge by Martin "Gizmocat" Benson, Dirk Fassbender and Antti Pankkonen Sound by Dirk Fassbender 2D cockpit panel by Brian Franklin Repainted by: Gerard G. Olvis
Posted Jul 21, 2012 23:11 by Gerard G. Olvis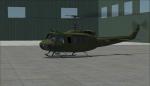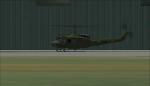 1.04Mb (491 downloads)
EV-7704(Ejercito Venezolano) textures for the model by Jordan Moore. Texture By Jose Armando Yanez YV-REPAINT'S FS2004
Posted Jul 12, 2012 22:39 by Jose Armando Yanez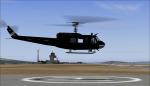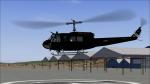 1.23Mb (594 downloads)
FAV 1567 textures for the UH-1 model by Jordan Moore.texture By Jose Armando Yanez YV-REPAINT'S FS2004
Posted Jul 12, 2012 22:26 by Jose Armando Yanez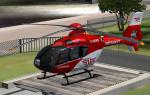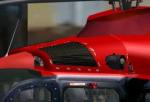 6.56Mb (1095 downloads)
DRF D-HDRX with sand filter textures for the Icaro EC-135 package. You Need the base pack.
Posted Jul 6, 2012 08:11 by archive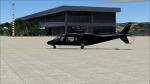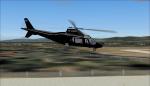 1.06Mb (431 downloads)
YV 1110CP A109 Helicopteros Pacheco textures for the model from Alan Devins. Textures by Jose Armando Yanez YV-REPAINT'S FS2004
Posted Jun 29, 2012 12:33 by Jose Armando Yanez