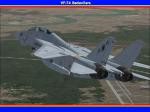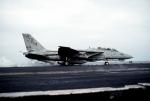 39.40Mb (2382 downloads)
This is for the Iris F-14A. these are the textures for the VF-74 Bedevilers. VF-74 was formed in the 1950's, they flew everything from the F4-u Corsair to the F-4 Phantom. They recieved their first F-14 in 1983 and flew them until the squadron was dismantled in 1994. This particular aircraft BuNo 161870, started life as an F-14A. Later in 1990, it was rebuilt to "B" model standards. Which included the new GE powerplants. This aircraft flew with VF-74 until 1994 where it found a new home with VF-142 and then VF-32 where it retired in August of 2002. A special thanks goes out to Emilio who created a fantastic 'dirty' paint version of this aircraft.
Posted Nov 26, 2010 12:53 by Kelly McKernan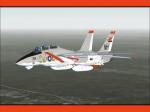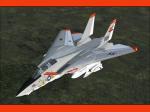 4.74Mb (1223 downloads)
This is the old 2-tone "Great white shark" paint scheme for the freeware (ex-payware) Iris F-14A. The bottom 1/3 of the fusalage is white. The Buno and tail ID are the same as the last model I submitted. I just touched up some little details.
Posted Nov 23, 2010 00:49 by Kelly McKernan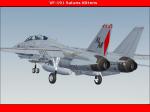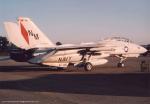 5.71Mb (1125 downloads)
This is the textures for the freeware Iris F-14A. VF-191 Satan's Kittens tail #NM101. VF-191 and her sister squadron VF-194 were the shortest lived F-14 squadrons in history. Both being activated in 1986 and both being deactivated in 1988. Although they didn't last long as F-14 outfits, both VF-191 and VF-194 served in WWII, Korea and Vietnam. The latter flying the venerable F-8E Crusader until 1968 where they transitioned to the F-4 Phantom. They were deployed aboard the USS Ticonderoga (CVA-14). Both squadrons were deactivated from service in 1978.
Posted Nov 22, 2010 11:36 by Kelly McKernan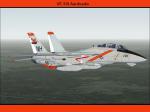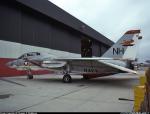 36.04Mb (1171 downloads)
After submitting the last texture package, I went through and changed some things. I painted the flaps white, painted the inside of the pectoral fins orange repainted the tail fin art, painted the windscreen frame black, painted various little pieces, changed the ui_type to VF-114 Aardvarks and I changed the atc_id to 159852 to match the BuNo. You'll need the Iris F-14 freeware. I apologize for the last upload.
Posted Nov 16, 2010 11:14 by Kelly McKernan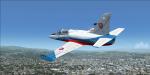 0.96Mb (507 downloads)
Config update for Tim Conrads L-29 Delfin (or for L-39 Albatross by Vit Storch / Dough Bree design beta version). I have updated almost everything. Weights (empty, max take off) - position of weights - flight dynamics - volume and position of tanks - engine parameters (position, fuel flow, time of reaction, thrust) - contact points (more exactly defined and added some more) - eye position and few more details - there is also updated panel.cfg file in this pack. It makes instrument panel more accurate.
Posted Nov 10, 2010 04:33 by Michal Lubiscak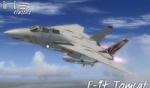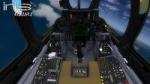 121.40Mb (25576 downloads)
Iris F-14A and B Package. The IRIS F-14 Tomcat was developed back in 2006 for Microsoft Flight Simulator 2004: A Century of Flight. Like most of the Classics range, this aircraft is still fantastic fun, and a nostalgic look back at some of the earlier days of IRIS Flight Simulation Software.
Posted Nov 7, 2010 13:58 by Soaring Falcon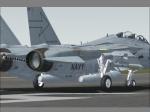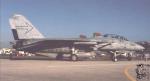 9.72Mb (1738 downloads)
This is the old VF-103 Sluggers textures from the mid to late 80's to 1990 from what I remember when I was an AO in VFA-81 on the Saratoga. This particular aircraft, (tail I.D. AA201) has a Buno of 162706. This particular aircraft was obtained in the mid 80's and flew until April 18, 1996 where it met its end in a heavily wooded area just outside NAS Oceana When it was returning from a mission. Thankfully,the crew survived. I apologize for the last upload of this file, there were issues with downloading it. This is freeware so, do with it as you will. Have fun and happy landings.
Posted Nov 6, 2010 22:45 by Kelly McKernan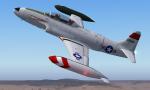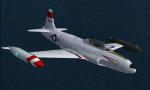 3.57Mb (532 downloads)
Textures only for Tim "Piglet" Conrad's T-33A. Paint scheme of the aircraft from the opening scenes of the classic 1955 sci-fi movie 'This Island Earth'. Repaint by R.E. Wyman.
Posted Nov 5, 2010 01:21 by R.E. Wyman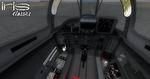 80.13Mb (15734 downloads)
Iris Simulations MIG 29 Fulcrum Package for FS2004. Extensive package including detailed VC, multiple models and liveries as well as flight manuals. This product is ex payware and no longer represent the dcurrent output of iris. This product is not supported by Iris. Panel not compatible with FSX.
Posted Nov 4, 2010 15:40 by Soaring Falcon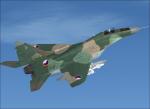 0.05Mb (2856 downloads)
FS2004 MiG-29 Config Update. Configuration update for the freeware MiG-29 by IRIS. I have updated almost everything: - COG position (very important value for behavior of any airplane ...) - weights (emty, max take off) - position of weights (pilot, pylons, bullets) - flight dynamics - volume and position of tanks - parameters of engines (position, fuel flow, time of reaktion, thrust) - contact points (more exactly defined + added some more) - "eye" position and few more details ... ! ! ! SPECIAL FEATURE : - MiG-29 : Full flaps simulate deployed chute at 160kts or less, - MiG-29K : I added simulation of arrested landing to the naval version (Mig-29 K). It is activated by deploying full flaps at 160kts or less.
Posted Nov 4, 2010 03:26 by Michal Lubiscak