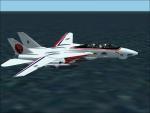 2.30Mb (2259 downloads)
FS2002/2004 Grumman F-14B Tomcat "Comandos em Acao". An accurate Gmax model with full moving parts and photoreal textures. 2D panel included. Original 3D Gmax model by Jeff Dobbing. Gmax model rework, panel, etc. F-14 by Dino Cattaneo. Texture by Joao H B Leitao.
Posted Sep 14, 2010 07:26 by Joao H. B. Leitao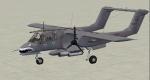 3.98Mb (3456 downloads)
Philippine Air Force repaint package for Tim Conrad's OV-10A V2 models. Whole aircraft includes VC. Repaints by Bernie Stockwell. This package contains 3RD Philippine Air Force livery repaint of Tim Conrad's OV-10A V2 aircraft ranging from the mid 1990s to the present day. * 15th Strike Wing, 16th Strike Squadron OV-10, Danielo Atienza Air Base (RPLS) * 3rd Tactical Operations Wing, Tactical Operations Group 9, Edwin Andrews Air Base (RPMZ) Multi-role : Close Air Support (CAS), Counter Insurgency (COIN), Recon, Forward Air Control (FAC), Civil Air Patrol (CAP) Crew: 2 pilots Max speed: 244 kts. Range: 198nm radius Armaments: Internal: 4x 7.62mm M60C MG Hardpoints: 7 Max Weapon load: 3,600 lbs. Load : AIM-9 AAM, Mk 80, FFAR pods, Gun pods, External Fuel tanks. Features: Twin boom tail; podded fuselage; Engine: 2x Garrett T76 turboprops; fuselage stores sponsons NOTE: While these repaints are generally accurate and based of as many photos as I could find I did exercise some artistic licence. CREDITS: A huge thanks to Tim Conrad for the excellent model and the base texture which I used to do these repaints. Also thanks to Martin Wright for the freeware image conversion tool DXT/BMP. Repaint created with PSP8. Compiled by: Gerard G. Olvis
Posted Sep 12, 2010 13:26 by Gerard G. Olvis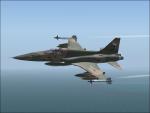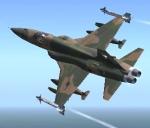 40.52Mb (9641 downloads)
FS2004 DSB Freeware - NORTHROP F-5A Philippine Air Force 6th Tactical Fighter Squadron Liveries The F-5 Freedom Fighter, a supersonic fighter combining low cost, ease of maintenance, and great versatility. More than 2,000 F-5 aircraft have been procured by the USAF for use by allied nations. The F-5, which resembles the USAF Northrop T-38 trainer, is suitable for various types of ground-support and aerial intercept missions.MULTI-ROLE By DSB Design. Repacked by Keith Moore Thanks to Komiks of PFSG for the other PAF Liveries. Original Aircraft by David S.Brice, D (2005) Config update by Misko for F-5A Freedom Fighter by Tim Conrad Repainted & compiled by Gerard G. Olvis
Posted Sep 4, 2010 14:35 by Gerard G. Olvis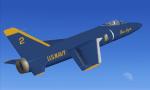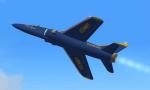 2.79Mb (1368 downloads)
Textures only for the F-11F Tiger by Capt. Italo D'Attomo and Capt. Giovanni Quai. Aircraft not included; requires F11 Tiger zip file. These textures are made to give the original aircraft a freshly painted appearance. The instrument panel has also been lowered for an improved view from the cockpit. Repainted by R.E. Wyman.
Posted Aug 31, 2010 23:09 by R.E. Wyman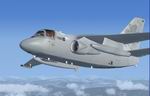 17.88Mb (13353 downloads)
FS2004 S-3B Viking Package. The S-3B Viking provides multimission support to battle group and joint commanders in the antisurface, antisubmarine, electronic surveillance, overland strike support, mine warfare, and aerial refueling roles. The ES-3A Shadow is carrier aviation's principal signals intelligence (SIGINT) reconnaissance aircraft. This electronic reconnaissance aircraft supports all facets of Navy, Marine Corps, and joint operations. As one of carrier aviation's newest additions, the ES-3A has already demonstrated tremendous reliability and safety, as well as a robust mission capability. Note: Gauges are not compatible with FSX. The aircraft will show but with missing gauges. Ex payware. Not supported. By Iris with sounds by Aaron Swindle. 17.9MB
Posted Aug 20, 2010 05:35 by archive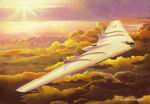 2.61Mb (5654 downloads)
FS2004 Northrop YB-49 Flying Wing V2. Thanks for downloading version 2 of my YB49 Flying wing This Aircraft is very similar to my YRB-49 model, but has a different engine layout (The YB has eight engines in the wing) and also a canopy on the rear fuselage. Both the YRB and YB aircraft were included in a single file on version 1, however version 2 is more complex so i have separated them into 2 separate files to keep the file size down. Panel is same as Version 1 had, but with the addition of a digital trim gauge, all the other Gauges are either standard FS2004 or P51D gauges from CFS (included in the file). J Higgs. 2.6MB
Posted Aug 20, 2010 05:35 by archive
0.03Mb (4337 downloads)
FS2004 B-2A Bomber Update. This is an update for FS 9 of the B-2A Bomber Package by RUGGERO OSTO (here). I have updated the flight dynamics, put in all the wheels, and changed the view angle slightly to better see over the nose.Bob Chicilo. 28K
Posted Aug 20, 2010 05:35 by archive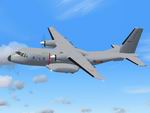 0.60Mb (1964 downloads)
FS2004 CASA/EADS CN235 Textures only. Light Transport aircraft used by many nations around the world including the Ejercito del Aire. Textures only. Original CN-235 aircraft by Rancho_JEN required here, repaint by Justyn "Planejunky" Keeble. 617K
Posted Aug 20, 2010 05:35 by archive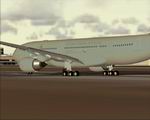 3.76Mb (2530 downloads)
FS2004 USAF KC-30A Textures only. Northrop Grumman/Airbus KC-30A Advanced Multi-Role Tanker Transport. The Northrop Grumman KC-30 is based on the highly successful A330-200 airliner, and is a derivative of the tanker/transport aircraft already selected for service in the air forces of Australia and the United Kingdom. The KC-30 provides a total air mobility solution – with exceptional capacity for in-flight refueling, plus full flexibility in cargo delivery, passenger transport, aeromedical evacuation, and other missions. Base Aircraft: POSKY Airbus A330-200 (required here) Repaint by Ryan Pearce. 3.8MB
Posted Aug 20, 2010 05:35 by archive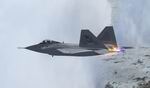 1.28Mb (2053 downloads)
FS2004 YF-22 Raptor Mobius 1 Textures only. A Repaint of the Iris YF-22 (required above)in the colours of Mobious 1 from the Ace Combat Series. By Jon Rose. 1.3MB
Posted Aug 20, 2010 05:35 by archive