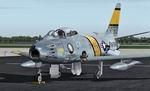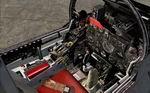 51.50Mb (32053 downloads)
North-American F-86E & F Sabre package by SectionF8. North-American F-86E & F Sabre. Complete aircraft model including photoreal 2D panel and dynamic VC, custom gauges and soundpack. By SectionF8. Jan Visser, Hansjorg Naegele, Rob Young, Cliff Presley.
Posted Nov 17, 2008 03:16 by SectionF8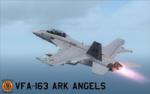 2.24Mb (13631 downloads)
Texture of the VFA-163 Ark Angels F/A-18F NJ106 from the movie Behind Enemy Lines for the freeware Team KBT F/A-18F. Repainted by Mike Durao of UKMIL. VFA-163 are a long-retired squadron whose planes were represented by VFA-122 aircraft in the movie.
Posted Nov 10, 2008 11:42 by Mike Durao / UKMIL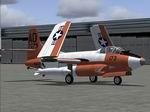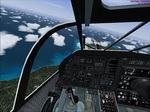 11.03Mb (19319 downloads)
FS2004/FSX F3D Skyknight AlphaSim is releasing some older FS2004 models as freeware. Includes four textures sets spanning periods from Korea to Vietnam. Complete cockpit with 2D panel/gauges, VC and an Advanced version.
Posted Nov 8, 2008 03:57 by Alphasim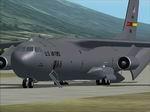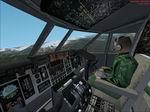 16.99Mb (59815 downloads)
FS2002/Fs2004 Lockheed C-141A/B Starlifter AlphaSim is releasing some older FS2004 models as freeware. Includes three models and four texture sets. Complete cockpit with 2D panel/gauges and VC.
Posted Nov 7, 2008 07:57 by Alphasim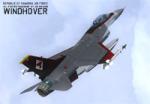 2.88Mb (3004 downloads)
The KO F-16 in an Ace Combat 6 display livery: the REAF's 15th FS Windhover. Model by Kirk Olssen required. Textures only; repainted by Mike Durao.
Posted Nov 6, 2008 13:16 by Mike Durao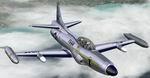 2.15Mb (4932 downloads)
FS2002/FS2004 Lockheed F-94C Starfire. The F-94 was the United States Air Force's first operational jet-powered all-weather interceptor aircraft. It was a development of the two seater T-33 Shooting Star trainer aircraft. The F-94C Starfire was significantly modified from the early F-94 variants; in fact, it was initially designated F-97, but it was decided to treat it as just a new version of F-94. Initially, USAF interest was lukewarm, so Lockheed funded development themselves. by Kazunori Ito.
Posted Oct 28, 2008 03:35 by Kazunori Ito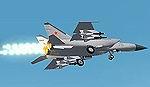 6.52Mb (19117 downloads)
FS2002/FS2004 MiG-25 Foxbat. Alpha Simulations is releasing some of their classic titles as freeware. Developed to counter the Lockheed A-12, the MiG-25 Foxbat is capable of 1864 mph at optimum altitude. The first prototype first flew in 1964 and series production commenced in 1969. The type is still in service in several of the once Soviet-aligned states.
Posted Oct 24, 2008 05:07 by Alphasim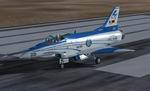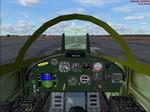 1.75Mb (10157 downloads)
FS2004 Rockwell X31. The X-31 was designed to break the "stall barrier", allowing it to fly at angles of attack which would typically cause an aircraft to stall resulting in loss of control. The X-31 employs thrust vectoring paddles which are placed in the jet exhaust, allowing the aircraft to maintain control at very high angles. The X-31 also utilizes computer controlled canard wings to help keep the aircraft stable at high angles of attack. The model features the usual moving parts, such as all flight controls, spinning wheels, drag-chute and so on. The livery provided with this model and the panel background have been created entirely from scratch, based on photographic material found in the net. Included with this model is a simplified virtual cockpit, with working essential gauges and animated flight controls. By Giovanni Quai and Italo D'Attomo.
Posted Oct 18, 2008 07:49 by Italo

14.33Mb (6233 downloads)
FS2004 Lockheed F-80 Shooting Star. Alpha Simulations is releasing some of their classic titles as freeware. Panel and gauges are included. Features six models and six textures. The first operational jet fighter of the USAAF, the Lockheed P-80/F-80 series was essentially a P-51 Mustang with a jet engine. Utilizing the typical wing, fuselage, and empennage of the piston engine era, the F-80's dimensions and armament were nearly identical to the Mustang. However, the performance was far greater once the type came into its own. Several examples were delivered for evaluation prior to war's end, but the initial plans for 5,000 were abandoned after VJ-Day. The type saw service in Korea, and was the basis for the outstanding T-33 trainer.
Posted Oct 17, 2008 06:28 by Alphasim

17.45Mb (5802 downloads)
FS2004 Alphasim B-57 Canberra. Alpha Simulations is releasing some of their classic titles as freeware. Panel and gauges are included. Five models and five textures. The Martin B-57B was a much-modified version of the original Canberra. The first example flew on June 18, 1954, and featured a drastically-changed crew arrangement and canopy along with a host of other updates. The pilot and navigator sat in tandem, a flat forward windscreen was fitted to make a gunsight installation possible, and speedbrakes were installed in the waist position. Forward-firing guns - machine guns or cannon - were also installed. The B-57B also featured an unusual, rotating-drum type of bomb door that also served as the mounting point for the bombs. This invention saved a great deal of time rearming and also increased the bombing accuracy of the aircraft. The B-57B was in active service with the USAF until 1968, and served on occasion alongside the Canberra B.2.
Posted Oct 16, 2008 06:33 by Alphasim