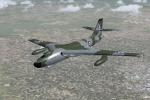 0.30Mb (2035 downloads)
This is a repaint of Kazunori Ito's Vickers Valiant (BK.1) in a camouflage colour scheme. The original Vickers Valiant (BK.1) can be found here http://simviation.com/fs2004military34.htm Aircraft by Kazunori Ito Repaint by Lee Standley
Posted Oct 5, 2008 13:17 by Lee Standley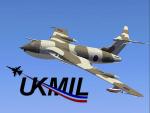 18.95Mb (7762 downloads)
UKMIL HP Victor pack for FS2004 Welcome to the UKMIL Victor pack for FS2004, this pack will not work in FSX, please check the website for the FSX version. Full copyright, and install info can be found in the attached PDF file, so please open and study this before continuing regards UKMIL
Posted Sep 24, 2008 08:46 by UKMIL
4.45Mb (4113 downloads)
FS2004/2002 Douglas F3D-2(EF-10B) Skyknight. This was the world's first jet fighter designed for use as carrier-based night fighter. Its radar equipment required a wider-than-usual fuselage, so it was nicknamed "Willie the Whale.". Three kind of models(clean / with pylon / with tank and missiles) and two kind of paint examples(MARINES and NAVY) are included. by Kazunori Ito.
Posted Sep 23, 2008 06:42 by Kazunori Ito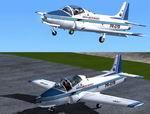 10.14Mb (6458 downloads)
FS2004 The "Uirapujet JT-23" is a fictional civil jet trainer for IFR/ATP, painted in the Aeroclube de Brasília colors. Textures only. Repaint by Marcelo Rates Quaranta. Based on the original model By: Rick Piper
Posted Sep 3, 2008 05:16 by M. Quaranta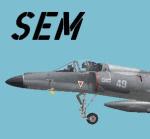 2.15Mb (4405 downloads)
This is a photorealistic repaint of Romain Lucas Super Etendard Modernisé Package.It represents the aircraft N° 49 operated in the Flottille 11 F in the French grey scheme used by the French Navy. (Textures only. requires original aircraft)
Posted Sep 2, 2008 14:18 by Jonathan Hilaire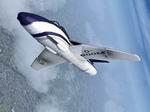 2.73Mb (2332 downloads)
FS2004 Hawker Hunter T.7 G-BOOM. Textures only Textures Only. The Hunter was the mainstay of the UK's Air Defence Role throughout the 1960's & 70's. Textures feature fully reflective paintwork, and every rivet is visible and accounted for. This is a repaint of the freeware Hunter By Dave Garwood. Repaint by Ben Hartmann
Posted Aug 30, 2008 03:49 by Ben Hartmann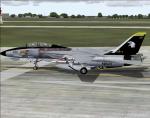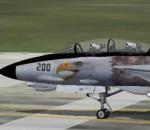 6.03Mb (3148 downloads)
This is a texture only for Steve Hinson's F14D Tomcat. The repaint includes an eagle along the fuselage. I know, it's a Tomcat but I love both equally so I figured why not. I've been playing with the idea of various animal schemes but before I do I'd like to see how this one does. http://www.simviation.com/simviation/static.php?ID=86&page=130
Posted Aug 29, 2008 09:25 by Tim Meinhardt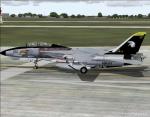 6.03Mb (4186 downloads)
This is a texture only for Steve Hinson's F-14D Tomcat. It might seem a little tacky putting an eagle on an F-14 but being a big fan of both I though why not. I plan on experimenting with other animal schemes as well so if anyone has any ideas please let me know.
Posted Aug 28, 2008 16:13 by Tim Meinhardt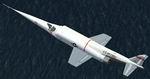 2.86Mb (10470 downloads)
FS2002/FS2004 Douglas X-3 Stiletto. This was a 1950s United States experimental jet aircraft with a slender fuselage and a long tapered nose, manufactured by the Douglas Aircraft Company. Its primary mission was to investigate the design features of an aircraft suitable for sustained supersonic speeds, which included the first use of titanium in major airframe components. It was, however, seriously underpowered for its purpose and could not even exceed Mach 1 in level flight. by Kazunori Ito.
Posted Aug 26, 2008 08:55 by Kazunori Ito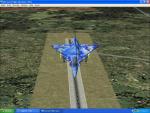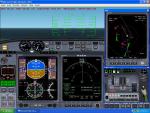 8.30Mb (14429 downloads)
FS2002-FS2004 JA37 Viggen First Sweden JA37 Viggen Technology with classic and modern panel virtual joystick with autopilot includes a fighter HUD Atomic Nuclear Bomb. Canard Wing Configuration (As Wright Flyer) Originally developed by SAAB manufactured single engine re instrumented flight dynamics tuned by Alex Hassey
Posted Aug 24, 2008 17:42 by Alex Hassey