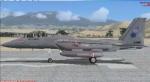 0.90Mb (2813 downloads)
50th Anniversary of Supersonic Flight F-15E Strike Eagle Repaint Texture Package: The 50th anniversary of supersonic flight, 14 Oct 1947-1997, was celebrated by Chuck Yeager (pilot) with LtC Troy Fontaine (backseat) flying an F-15D Eagle but was repainted by me as a two seater "E" model. This package contains the repainted textures only for Kazunori Ito's jet, which has a VC but no gauges, and can be obtained
Posted Oct 12, 2008 00:08 by Dana Eng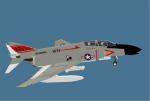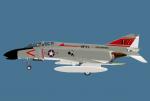 0.36Mb (1097 downloads)
Textures only for the F-4B by Kazunori Ito adapted by Wayne Farrell for FSX. This repaint is based on VF-31 Tomcaters CAG. Repaint by Earl Triplett.
Posted Oct 11, 2008 21:26 by Earl Triplett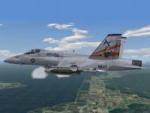 2.29Mb (2474 downloads)
Textures only for FSX Acceleration F/A-18 Hornet. Textures By Rajiv DeYoung
Posted Oct 10, 2008 08:48 by Rajiv DeYoung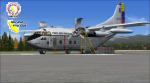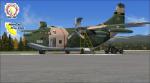 12.69Mb (30093 downloads)
FARCHILD C-123 K "PROVIDER" FSX / Acceleration /Xp Tested The version 3 of legendary transport - veteran of Vietnam war well known from cinema " Air America " (M.Gibson&R.Downey). In the new version the completely changed visual model with animation by the pilots and animation by a unloading of cargo. Is completely processed VC - completely working levers and animation,gauges high dpi, completely animation co-pilot. Panel. 3 textures - Air America, FAV, USAF (camo). Are added 4 custom effects - drop of cargo box, drop of pigs with the parachute (remember a cinema?), start of engines and effect of a dust at motion on ground airfields. Autor - Vladimir Zhyhulskiy. updated for fsx by the nor-cal prop club
Posted Oct 9, 2008 22:25 by Ted
1.26Mb (2554 downloads)
FSX Acceleration F/A-18. RAAF - 20 Years of RAAF Hornets - A21-26. This repaint requires the FSX Accel F/A-18. Repaint by Andy Nott (AGNT)
Posted Oct 9, 2008 08:39 by Andy Nott
0.45Mb (3498 downloads)
Model update: Corrects some problems with the front gear animation and some details in the cockpit. By Ricardo Batalha.
Posted Oct 8, 2008 12:12 by Ricardo Batalha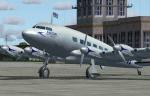 2.63Mb (1732 downloads)
Textures only for Tim 'Piglet' Conrad's F-5 Freedom Fighter for Flight Simulator X in colors of CASA SRF-5A of Spanish Air Force.
Posted Oct 7, 2008 15:15 by Enrique Medal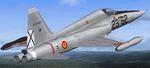 1.43Mb (2048 downloads)
Textures only for the DSB Design 2004 Northrop-Grumman F-5A Freedom in colors of CASA SRF-5A of Spanish Air Force.
Posted Oct 7, 2008 15:12 by Enrique Medal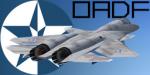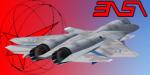 6.76Mb (22009 downloads)
EASA X-02 Wyvern from Ace combat series. Model made in Gmax with animated missile bays (activated by the tailhook key), rotating wings (activated by the spoiler key), thrust vectoring, afterburner effects, dynamic VC, alpha channel and dynamic shine. Model by Ricardo Batalha, textures by Mike Durao.
Posted Oct 7, 2008 11:45 by Ricardo Batalha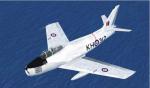 0.21Mb (2139 downloads)
This is an update for FS X acceleration of the F-86F Sabre by Mike Stone and repainted by Shane Strong. I have updated the flight dynamics and the panel so the aircraft works in FS X. No virtual cockpit. You need the original aircraft repainted by Shane Strong or see read me file to make it work with any paint of Mike's F-86F model. Bob Chicilo.
Posted Oct 7, 2008 08:50 by Bob Chicilo.