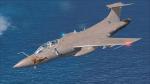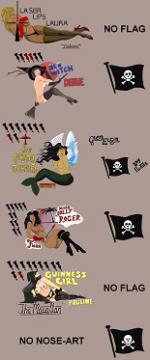 69.78Mb (2065 downloads)
As with my earlier package that contained Desert Storm Tornadoes, I also realized that now someone might want to have a nice Desert Storm Buccaneer package as well. As with that package I also re-drew all the Nose-arts and Pirate Flags where necessary to the best of my abilities, and it is thus not a copy & paste business from a photograph. Most available photographs from that era are not of good quality anyway. I trust that you'll enjoy flying these specimens as much as I do. All credit to UKMIL for an excellent product.
Posted Sep 27, 2017 00:29 by Andre Ludick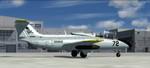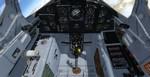 43.42Mb (2581 downloads)
P3D >3 & 4/FSX Aero Vodochod L-29 Delphin updated package. Liveries include Czech SASOL Tigers, Czech Air Force Tigermeet, Viper Warbirds of Delaware Conversion and Civil Registration 72. Panel updated to include P3D v4 compatible gauges. Corrected wheel levels. Gauges by Milton Shupe and others. Model by Tim Conrad with FSX native conversion by LLS. Textures by Damian Radice, Lobo da Silva, Paul Cornish. Zip preview for images. Updated for P3D v4 + FSX/P3D > 3.4 by Chris Evans
Posted Sep 17, 2017 06:06 by chris evans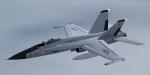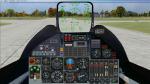 4.87Mb (1848 downloads)
The YF17 was designed in the seventies as a prototye for a light weight fighter. Finally the F16 was choosen and only two prototypes were built. Original design by JR Lucariny. Adaptation to FSX, panels and gauges for wide and standard screen (no VC) by Philippe Wallaert. Credit: Michael Pook for smoke effects. See instructions in the readme.txt file. Nice flights!
Posted Sep 15, 2017 12:49 by Philippe Wallaert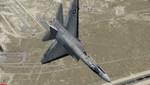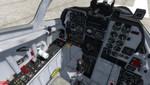 38.96Mb (2670 downloads)
FSX/P3D 3/4 North American Ra-5C (A-5) Vigilante 3 livery package. The Vigilante is an American carrier-based supersonic bomber aircraft manufactured by North American Aviation for the United States Navy. The Ra5c variant saw extensive use in Vietnam as a tactical strike aircraft. 3 USN liveries by Antonio Diaz included - RVAH-7 602NH, RVAH-6 601AJ and RVAH-14 604AG. Original ex-payware model by Virtavia converted to FSX native format by LLS. Great VC included! Included bomb and missions files for those who know how to use them. Zip preview for images. Assembled for FSX Acceleration and P3D 3 & 4 by Chris Evans.
Posted Sep 10, 2017 09:07 by chris evans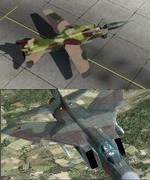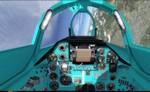 55.59Mb (3279 downloads)
FSX/P3D 3/4 Mig 23 East Germany and Yugoslavia Air Force Package. The Mig23 was a Russian variable wing fighter jet produced between 1967 and 1985. The Mig-23 still remains operational today in some countries including North Korea. Original ex-payware Alphasim model updated and converted to FSX native format by LLS. High quality model and VC! Included mig29 sounds by Iris. Textures by Felix Baranyia and Mario Petrin. Assembled and edited for FSX Acceleration and P3D 3 & 4 by Chris Evans.
Posted Sep 8, 2017 09:12 by chris evans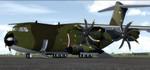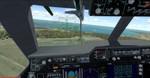 41.65Mb (9501 downloads)
FSX/P3D 3/4 Airbus A400M Luftwaffe Camo package. The airbus 400M is a military tactical airlifter and strategic role aircraft developed by Airbus in France and can carry heavier loads than the C-130, while able to use rough landing strips. Germany currently (2017) operate 53 A400M with another 10 on order. Model by Patrick Le Luyer with additional credits to Dietmar Loleit, Philippe Wallaert, FS France Team, Garrett Smith, Erwin Welker, Andiroto, Bob Chicilo. Textures. Assembled and edited for FSX Acceleration and P3D 3 & 4 by Chris Evans.
Posted Sep 7, 2017 09:54 by chris evans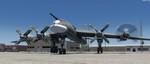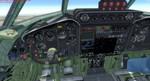 32.96Mb (4577 downloads)
FSX/P3D 3/4 Tupolev TU-95 P3D flyable package. The Tupolev Tu-95 is a large, four-engine turboprop-powered strategic bomber and missile platform. First flown in 1952, the Tu-95 entered service with the Soviet Union in 1956 and is expected to serve the Russian Air Force until at least 2040. A simple assembly of the high quality Tu-95 AI model included with P3D. This model is in fact good quality and well worth flying. Look at the preview images. Model by P3D/Maurice Go with the internal model/VC by Vladimir Zhyhulskiy converted to FSX native format by LLS. I hope later to add a bomb option to this package. Assembled and edited for FSX Acceleration and P3D 3 & 4 by Chris Evans.
Posted Sep 6, 2017 04:25 by chris evans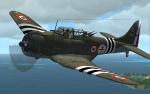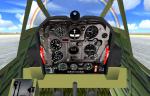 15.29Mb (2789 downloads)
The Douglas SBD Dauntless was a World War II American naval scout plane and dive bomber that was manufactured by Douglas Aircraft from 1940 through 1944. The SBD ("Scout Bomber Douglas") was the United States Navy's main carrier-borne scout plane and dive bomber from mid-1940 through mid-1944. The SBD is best remembered as the bomber that delivered the fatal blows to the Japanese carriers at the Battle of Midway in June 1942. This is an FSX update for the Dauntless SBD-3, originally designed for FS2004 by the late Paul Clawson. It combines the original model and an earliar panel update by Erwin Welker. This package features a modified VC with e few more gauges added and an enhanced and more realistic appearance. Both the VC and 2D panel are based upon Pierre Langer's photo-realistic panel designs. Credits go to Paul Clawson for the original model, to Pierre Langer for the original panel design and the Dauntless gauges as well as to Erwin Welker for his panel modifications, extra camera views including rear gunner view. New enhanced VC and new gauge configuration by Michael Pook.
Posted Sep 2, 2017 16:20 by Michael Pook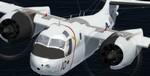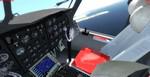 65.82Mb (2730 downloads)
FSX/P3D 3/4 Grumman S2F-3 Tracker US Navy VX-1 JA10 package. A simple assembly of the brilliant Tracker S3 with the USN textures and sound pack added. Model by Milton Shupe, flight model by Tom Falley, sounds by Nigel, paintkit by Todd Disrud, FSX conversion by Eagle Rotorcraft Simulations. This repaint represents VX-1's S2F-3 BuNo 147873 ("Eyesight 10") as it was in 1968. Added texture files and missing sound pack. Repaint by: Joe Bowers Assembled for FSX Acceleration and P3D 3 & 4 by Chris Evans.
Posted Sep 1, 2017 07:17 by chris evans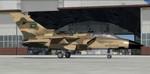 44.12Mb (3970 downloads)
FSX/P3D 3/4 Panavia Tornado package. This is the P3Dv3 AI Tornado Saudi AF made flyable with the modified internal FSXA FA-18 interior model/VC added. Sounds added by LM. P3D native model. Configs edited to get views etc correct. Not tested in FSX but should be OK. The Panavia Tornado is a series of twin-engine, sweep wing combat aircraft, which was jointly developed and manufactured by Italy, the UK and Germany. Assembled for FSX Acceleration and P3D 3 & 4 by Chris Evans.
Posted Aug 30, 2017 09:32 by chris evans