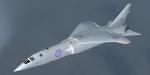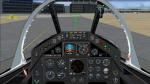 18.53Mb (1916 downloads)
The BAC TSR2 was a prototype built by British Aircraft Corporation in the sixties. The TSR2 project was cancelled despite of hight performances of the aircraft. Original model by Kazunori Ito. 2d Panel for wide and standard screen and gauges by Philippe Wallaert. No VC. See instructions for installation and configuration in the readme.txt file. Nice flights
Posted Mar 16, 2016 11:01 by Philippe Wallaert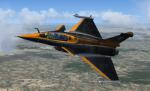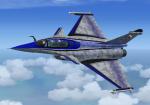 3.58Mb (1354 downloads)
This is a FSX pack (plane not included) with 5 personal and fictional textures edits on the DASSAULT Rafale C Package (Category: FSX > Military) from Cyril Pioffet.
Posted Mar 5, 2016 04:38 by BenjaminBERTRAND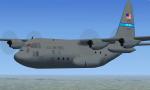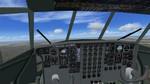 45.68Mb (7797 downloads)
FSX C-130 Hercules Little Rock AFB Package Alphasim Airlift Wing out of Little Rock AFB Arkansas. Little Rock AFB in Arkansas is the primary C-130 Hercules training base for the US Defense Dept, training C-130 pilots, navigators, flight engineers, and loadmasters from all branches of the US military in tactical airlift and aerial delivery. Littlerock is home to the C-130E, C-130H and C-130J aircraft, as well as the C-130 Center of Excellence (i.e., schools for C-130E/H and C-130J crews). Model by Alphasim. Adapted for FSX by Danny Garnier. Textures edited by R.E. Wyman.
Posted Feb 25, 2016 02:23 by R.E. Wyman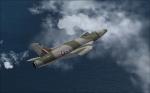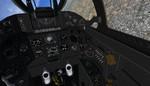 45.41Mb (2192 downloads)
Descended from the Attacker via the first swept wing British jet, the type 510, the Swift was the RAF's first swept wing fighter. The type suffered from a protracted development, further exacerbated by labor and material shortages in austere post-war England. Attempts to speed production of this and other aircraft through legislation (super-priority) may have raised production rates marginally, but did little to cure the types problematic high altitude idiosyncrasies. In any event, the Hunter, which shared many of the Swifts woe's, proved the more equal animal. Much maligned, the Swift was relegated to low-level tactical reconnaissance. Once pilots got 'round the types reputation, the aircraft was found to be a superb low altitude recce platform, fast, strong and maneuverable, winning NATO tactical reconnaissance competition in the late 50's, as well as finding use in other 'OBJ's for the air staff- like photographing golf courses!
Posted Feb 18, 2016 15:21 by LLS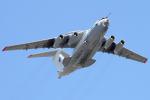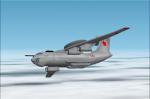 53.68Mb (2507 downloads)
This is a basic design Berjiev/Ilyushin A-50 from FS2002 adapted to use in Flight Simulator X. Includes a 2d panel. No VC.
Posted Feb 14, 2016 03:55 by Zero935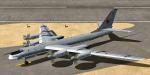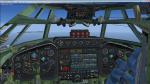 42.79Mb (4898 downloads)
The Tupolev TU95 "Bear" is a long range nuclear bomber introduced during the cold war in 1956 by USSR. Original model by Vladimir Zhyhulskiy, modififications by Andreas Rotowski, sounds by Kelly McKernan. VC adaptation, gauges, panels for wide and standard screen by Philippe Wallaert. See instructions in the readme.txt file for installation and configuration. Enjoy!
Posted Feb 12, 2016 06:04 by Philippe Wallaert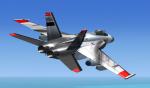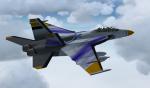 31.81Mb (2597 downloads)
This is a FSX pack (plane included) with 2 simple personal and fictional textures edits on the EA-18 Growler from the Chris Evans updated EA-18v2 pack from Team FS KBT. (3 other paints in pack) Udpate on landing-gear sound. All from the model by Daisuke Yamamoto and Model edit (V2) by Hiroaki Kubota.
Posted Feb 6, 2016 13:14 by Benjamin BERTRAND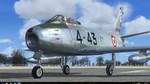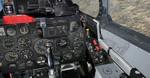 42.31Mb (3182 downloads)
North American/Fiat F-86 Sabre Italian Package. Aeronautica Militare Italiana 4 Aerobrigata. On 22 May 1955, the first Italian-built F-86K took to the skies over Turin. Italy flew a total of 96 F-86K. Complex and very high quality model created by SectionF8 team. This repaint represents a Canadair Sabre MK.6 of No.1 Sqdn, SAAF. It was formed in February 1920 with the motto Prima (First) and, following its final role as an attack aircraft squadron, was disbanded on 25 November 1997. Thank you to Grant MacLean for the great textures set. Fixed missing cockpit texture and improved the look of the gunsight. IMPORTANT: You should read the manual to fly and use this wonderful aircraft properly! REMEMBER to retract gear immediately after takeoff otherwise it won't work! Custom packaged by Chris Evans.
Posted Feb 5, 2016 06:41 by chris evans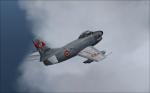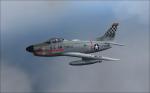 41.45Mb (3237 downloads)
Kazunori Ito's sweet F-86D in FSX standard MDLX. The F-86D was a night and all-weather interceptor development of the F-86. First flying in 1949, The D was radar and afterburner equipped, armed only with a battery of 2.75 inch FFAR's. The machine had only 25% commonality with the diurnal Sabers, and was briefly called the YF-95. 6 different models were produced by North American and Fiat, equipping 18 air forces around the world between 1949 and the 1970's. This important and over looked type has been beautifully modeled by FS master Kazunori Ito some years ago. Most of the FSX conversion work was done by Henk, with some corrections and the VC converted by Y.T. The gorgeous textures really transform this little gem, these are lovingly created by L'Iguane and Manuele Villa, based on SF8/Jan Visser's metal textures, adapted by L'Iguane.
Posted Jan 30, 2016 03:55 by LLS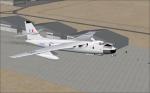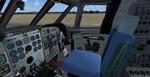 47.07Mb (2664 downloads)
Alphasim Vickers Valiant in MDLX standard, for FSX only The often overlooked Valiant was ordered as 'insurance' against more advanced Vulcan and Victor. Designed and developed very quickly, the Valiant's were delivered on time and on budget, a rarity in military aircraft development. B.1's dropped live H-bombs on tests out of Christmas island, dropped conventional warloads on Egyptian airfields from Cyprus during the '56 Suez war, provided NATO's nuclear punch, and served as AAR tankers. Cockpit/interior model is from the Simshed 2010 Nimrod, see readme for instructions. Model by Alphasim(virtavia) http://www.virtavia.com, with Phil's kind permission and encouragement.
Posted Jan 28, 2016 12:18 by LLS