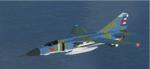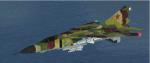 23.11Mb (2118 downloads)
This is an update for FSX of the Alphasim Mig-23. I have updated the flight dynamics, corrected all the contact points, added an autopilot for those not used to metric, changed the size and position of the GPS, added a pitch trim and a nav/gps switch. This is the whole aircraft.
Posted Aug 13, 2015 12:08 by Bob Chicilo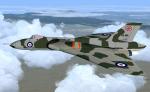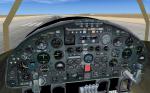 0.48Mb (2031 downloads)
This is a panel patch for the FSX Avro Vulcan update by Michael Pook. Some simmers have encountered FS crashes when trying to load the plane, evidently caused by the "Up and Down" gauge in the 2D panel. This gauge has been removed and instead the view out of the 2D panel has been modified, so it is not needed anymore. In addition, a pop-up window with standard radios as well as light switches have been added to both the VC and the 2D panel. Panel update by Michael Pook.
Posted Aug 13, 2015 06:56 by Michael Pook
61.91Mb (5190 downloads)
This version of the Tu-95 by Vladimir Zhyhulskiy is based on the package of Ted! I have added to the original military a fictional civil texture version (Ok . . . equipped with a rear gunner), also TCAS, FE panels of the Tu-114, extra VC panel for the civil version, right seat view, external views and reworked air.file and aircraft.cfg for gauges and systems! I have removed the nuke bomb effects from the original package for this version! Many thanks to Vladimir Zhyhulskiy for the original model, Ted for the original package, Philippe Wallaert for Master Caution and some engine gauges I have used, Dietmar Loleit for the TCAS and last but not least, Kelly McKernan for his great sound files! This is the complete aircraft with VC, tested only in FSX + Acceleration!
Posted Aug 13, 2015 00:17 by Andiroto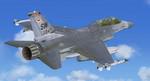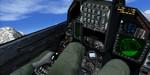 65.85Mb (9897 downloads)
Kirk Olssen F-16D Updated package. Panel updates. Updated panel, fixed transparent glass and added sounds. Pilot position corrected. Panel revised to include all FSX compatible gauges. Some areas of the VC were not editable due to the model. All editable areas have been updated. Tested only in FSX Acceleration. Updates for FSX by Danny Garnier
Posted Aug 11, 2015 03:37 by Garnier Danny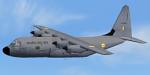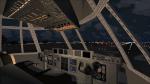 44.74Mb (4302 downloads)
Repaint of Lockheed C130-J in Indian Air Force Livery. Original aircraft by Premier Aircraft Design (PAD), panel design and gauges by Philippe Wallaert for wide (16/9) and standard screen (4/3). Complete Package equipped with VC / Auto Taxi Gauge. Good Landings.
Posted Aug 8, 2015 16:56 by Saurav Sarkar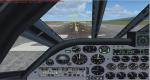 34.21Mb (807 downloads)
This is an update for FSX of the Victor Mark 1 by Chris Hodgson. I have given it a panel I made from a screen shot I took of the VC of the Alphasim Victor. I have added all the wheels and corrected the other contact points. It has new flight dynamics and I changed the smoke effect. There is no VC. This is the whole aircraft.
Posted Aug 8, 2015 11:31 by Bob Chicilo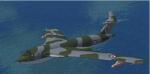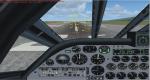 24.93Mb (888 downloads)
This is an update for FSx of the Alpha HP Victor. I have updated the flight dynamics, made a 2D panel from a screen shot of the VC, added a hud to the 2D panel, corrected the contact points, added all the wheels, and changed the flaps to match the flaps gauge that came with the aircraft.
Posted Aug 7, 2015 16:36 by Bob Chicilo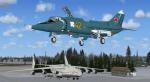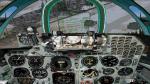 9.09Mb (2799 downloads)
FSX Yak-38 Forger-A VTOL fighter with semi VC in two variants. The original aircraft model is from Kazunori Ito. My addon provides a photorealistic 2D-panel with FSX compatible gauges. One variant provides photorealistic FSX look around views in four more directions and the second variant provides a static VC, matching the 2D panel. FSX camera views and special effects are also configured. FSX panel, added views- and effect configuration by Erwin Welker.
Posted Aug 5, 2015 05:03 by Erwin Welker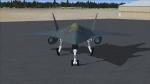 4.06Mb (1518 downloads)
FSX CF-220 Grizzly upgrade patch. Requires installation of grizz220_v4_fsx.zip (version 4, revised 2013) for FS2004. Revisions include adjusted flight dynamics permitting better responsiveness and stability; more accurate fuel flow and autopilot with improved pitch hold; new textures for glass, afterburner and emissive map, and revised model files addressing minor visual issues present with the original release. FREEWARE by Brian Sturton.
Posted Aug 1, 2015 21:19 by Brian Sturton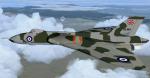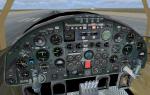 34.77Mb (5958 downloads)
This is the only FSX freeware Avro Vulcan with a functioning VC. The package features a new enhanced VC and 2D panel configuration with partly different gauges added. The VC now matches the 2D panel in every respect, including all the gauges the 2D panel displays. Original model for FS2004 by Capt. I. D'Attomo and Capt. G. Quai, smoke configuration by Tom Tiedman, first publication for FSX by Tom Woolstencroft and the great sound by Darren Law. New VC and 2D panel configuration as well as new fuselage color modification by Michael Pook.
Posted Jul 27, 2015 04:54 by Michael Pook