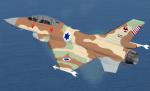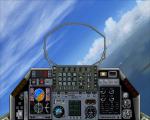 1.30Mb (446 downloads)
This is yet another plane that was absent from the available ones for FSX. Extensive tweaking was done to the aircraft.cfg to bring this about. The original one did not do justice to the whole idea as far as trying to fly it in FSX. It was very sluggish and required much tweaking in many areas, now it flies much better....Enjoy. Original Model by JR Lucariny. Textures & Upgrades by A. Ludick.
Posted Feb 20, 2017 23:25 by Andre Ludick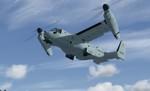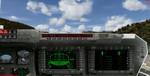 7.25Mb (6523 downloads)
Boeing/Bell V2 Osprey for FSX. Original model by Vlad Zhyhulskiy. No VC but added 2d panel by Andrioto. Texture problems fixed and other things. This plane has a VTOL mode and you can fly like a helicopter or a plane. Have a nice Flight. Important: To take off like a helicopter press "F8" and then "#" Assembled by Propilot
Posted Feb 20, 2017 08:44 by PROPILOT_DC3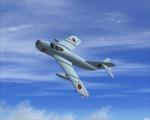 2.66Mb (569 downloads)
Textures only. This is the MiG-17 of the Moçambique Peoples Liberation Air Force that was flown by Lt. Adriano Bomba when he defected to South Africa in 1981. Radar picked up its infringement and 2 No. 1 Squadron, South African, Mirage F1AZs were scrambled to intercept. It was escorted to Hoedspruit AFB. It was thoroughly evaluated by the Test Flight and Development Centre before being crated and returned to Mozambique by road. Textures by A. Ludick.
Posted Feb 13, 2017 00:01 by Andre Ludick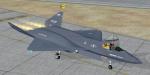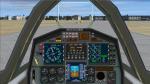 16.35Mb (2966 downloads)
The YF23 was a twin engined stealth fighter demonstrator. Two prototypes were built and the goal was to replace the F15C in competition with the LOCKHEED F22 Raptor. Original model by Daniel Buchter. FSX adaptation, Static VC, panels for wide and standard screen, gauges including GPWS callout by Philippe Wallaert. See instructions in the readme.txt file. Credit: Michael Pook for the static VC improvements Nice flights!
Posted Feb 12, 2017 10:50 by Philippe Wallaert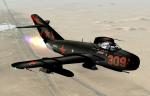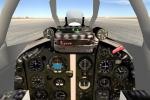 10.71Mb (2680 downloads)
This is an update of my earliar FSX update of the Mig-17F by Kazunori Ito. The package features the original paint plus four beautiful repaints by Mike Pearson, each of them assigned to three different models (clean, tanks and tanks + weapons). I've changed several things for improvement incuding flight dynamics, VC wiew, popup windows with radio and GPS as well as VC light plus I added afterburner effect as the Mig 17, unlike her predessessors, was equipped with it. The VC is static with non-functional gauges. Thanks to Kazunori Ito for the original model, to Mike Pearson for the repaints and to Erwin Welker for the new camera views. All new updates and new FSX gauge configuration for the 2D panel by Michael Pook.
Posted Feb 9, 2017 13:13 by Michael Pook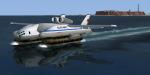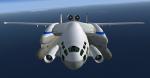 29.60Mb (2882 downloads)
FSX/Acceleration/FS2004 Amphibious Floatplane Bartini Beriev VVA-14 in two versions. This strange looking aircraft was a soviet prototype for an amphibious concept, planned for a VTOL version with 14 engines; therefore the name VVA-14. The first version was a konventional one with gear but no floats and made its first flight in September 1972. Later inflatable rubber floats were installed but the aircraft was not able to go airborne. Finally the inflatable floats were replaced with solid floats, the bow was streched and got two additional jet engines. The design gives you no answer if this monster is an aircraft, a hydroplane, a flying catamaran boat or an alien spaceship from starwars. The wreck can be visited at the Molino museum near Moscow. The second prototype went lost in a fire and the VTOL version, planned for anti submarine warfare, was never built. As FS-model you can fly both version of the first prototype with great handling on ground, in air and on water: One with animated inflatable rubber floats and the other with solid floats. The model has a VC with animated stick- and throttle arms. FSDS 3.5 model by Erwin Welker, panel configuration by Michael Pook and russian gauges by different authors. Special thanks to them!
Posted Feb 6, 2017 04:21 by Erwin Welker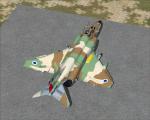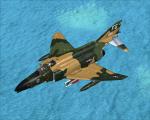 15.45Mb (1059 downloads)
These 2 texture sets were inspired by the fact that I've built both of these in 48th scale model configuration. I trust that you'll enjoy flying these specimens as much as I do. Requires the freeware F4 Phantom from Virtavia/Alphasim.
Posted Feb 5, 2017 23:12 by Andre Ludick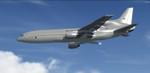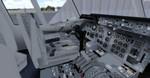 54.59Mb (4552 downloads)
FSX/P3D Lockheed Tristar L1011-100 RAF (Royal Air Force) Z948 package for FSX. Before being replaced by the A330 MRTT, the RAF operated 9 L1011 with the last flight being in March 2014. Includes VC. Model and VC by Thomas Ruth. Included Honeywell FMC by Garrett Smith. I included the great United textures by UKmil. Custom packaged by Chris Evans
Posted Feb 4, 2017 12:30 by chris evans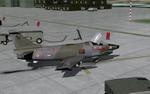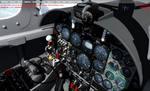 11.65Mb (4618 downloads)
P3D & FSX Fiat G91Y Package. Reconnaissance and ground-attack aircraft produced by Italian company FIAT as an evolution of Fiat G91, with 2 afterburning General Electric J85 turbojets. The first pre-series 'Yankee' flew in July 1968. These aircraft served with 101° Gruppo/8° Stormo (Cervia-S.Giorgio) from 1970, and later, from 1974, they served with the 13° Gruppo/32° Stormo (Brindisi), until the early '90s. Performance : Maximum speed: 1,110 km/h (690 mph - Mach 0.95 at 33,000 ft) - Range: 3,400 km - Service ceiling: 41,000 ft - Rate of climb: 17,000 ft/min Armament : 2 guns × 30 mm (1.18 in) DEFA cannons - Hardpoints: 4 under-wing pylon stations with a capacity of 4,000 lb. This model has been developed in gmax for FSX with SP2 acceleration. Accurate exterior model in clean version and with 2 external tanks, with speedbrakes, accurate gear movements and doors. The VC has been particularly modeled in order to offer the maximum realism, with complete custom 3d gauges set. The model is freeware (see copyright notice enclosed with archive). By Massimo Altieri - Italy - january 2017
Posted Feb 4, 2017 11:51 by uploader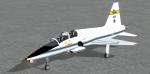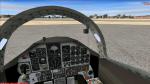 11.76Mb (3430 downloads)
The Northrop T-38 Talon is a two-seat, twin-engined jet trainer launched in 1961 and still operational. Original model by FSD. FSX update by D. Garnier. VC modifications, 2D panels for wide and standard screen, gauges including GPWS callout by Philippe Wallaert. See instructions in the readme.txt file. Nice flights!
Posted Jan 31, 2017 12:54 by Philippe Wallaert