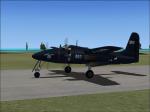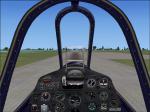 9.41Mb (2195 downloads)
Alpha Sim's Freeware F-7F3 Tigercat For Flight Simulator X. The Tigercat was Grumman's late-war effort at a carrier-based twin-engine attack aircraft. It was never awarded a production contract. Highly lethal, this aircraft packed enormous firepower and was very fast. This model depicts the F-7 Tigercat " Bad Kitty " Modifications, Effects, New Panel 2D and 3D and Textures by Mark Rooks
Posted Jul 18, 2015 01:19 by Mark Rooks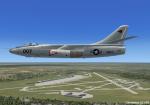 12.39Mb (2110 downloads)
Alpha Sim's Freeware A-3B Sky warrior For Flight Simulator X. The Douglas A-3 Skywarrior was designed as a strategic bomber for the United States Navy and was among the longest serving carrier-based aircraft in history. It entered service in the mid-1950s and was retired in 1991. This model depicts the A-3 Sky Warrior on display on the deck of the USS Yorktown in Charleston SC. Pictures and History Modifications and Textures by Mark Rooks
Posted Jul 4, 2015 02:27 by Mark Fireball Rooks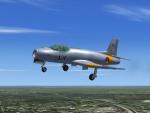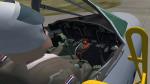 68.88Mb (1103 downloads)
FSX/Prepar3D Fokker S-14 Mach-Trainer L-1 demo. The Fokker S14 Mach-trainer was the first purpose designed and built, side by side seated, jet trainer. First Flight 19 May 1951. Only 20 were built and used by the Royal Netherlands Air Force from 1955 till 1967.The modelling and texturing is brought to the highest detail possible and a new 2D and Virtual Cockpit added. Paintscheme presented here is as the L-1 was used for airshow demonstrations. Features annimated landinggear, flightcontrols, lights, canopy and ground services and a fully functional VC. This issue includes the earlier released fix. By David Wooster and Emile Lancee.
Posted Jun 20, 2015 05:56 by Nicolas Neveu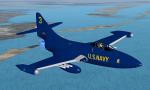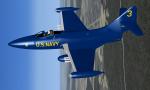 3.83Mb (665 downloads)
Textures for the Aeroplane Heaven F9F-5 Panther. Requires the AHGrummanF9F-5 model updates found here. This is painted as the No.3 jet of the Blue Angels. Includes panel for the FSX version. Repainted by R.E. Wyman.
Posted Jun 16, 2015 23:03 by R.E. Wyman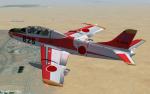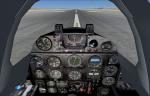 10.97Mb (1442 downloads)
The Fuji T-1 was Japan's first jet-powered trainer aircraft. The package is an FSX update for the FS2002/2004 Fuji T-1 by Kazunori Ito and features a new 2D panel with FSX compatible gauges and a new static VC (non-functional gauges). In addition, smoke and burner flame effects have been added to the aircraft. Original model by Kazunori Ito, new static VC and effect configuration by Michael Pook.
Posted May 30, 2015 12:28 by Michael Pook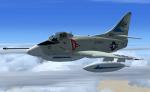 0.12Mb (1527 downloads)
This is an important fix for the FSX Douglas Skyhawk update uploaded by Michael Pook earliar this year. The contact points had to be corrected, as the wing wheels didn't touch the ground. Sorry for the inconvenience. Contact point fix by Michael Pook.
Posted May 30, 2015 09:41 by Michael Pook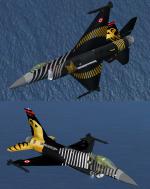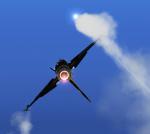 67.61Mb (5555 downloads)
New demo pack contains 2 Kirk Olssen Viper models. One completely clean with alpha channels, and the other with smokewinders fitted. The pack also contains: Flares, Smoke, Afterburner, and VC. Textures by: Mees Jansen. also usable in FS2004!
Posted May 18, 2015 02:26 by Mees Jansen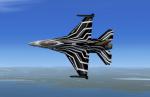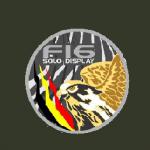 25.89Mb (753 downloads)
This is an minor texture update of the FA-123 owned by the 10wtac 31 tiger sqd. Kleine Brogel Belgium. Texture (ONLY. Only for the Kirk Ollson model. You need my F-16 Demopack VOL.6 to install this textures. Textures by: Mees Jansen. (Aslo useable in FS2004)
Posted May 11, 2015 08:49 by Mees Jansen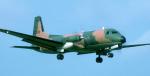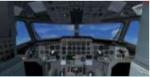 31.29Mb (3864 downloads)
This is number 4 in my series of Rick Piper's beautiful and classic Hawker Siddeley HS748 repaints for FSX in Belgium Air force livery circa 1976/86. High quality VC included as well as high detail model. Many thanks to Michael Pook/Dave Rocholl for fixing the 2D panel. textures by Stephen Browning
Posted May 3, 2015 14:48 by Stephen Browning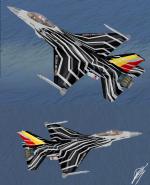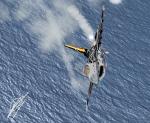 79.12Mb (3552 downloads)
This the new 2015 livery of the Belgian F-16 Solo Display team. This year, owned by the 10 Tac 349 sqn, from Kleine Brogel, the VIPER they are flying is the FA-123. This pack contains two models. One clean model with smokewinders on the wingtips, and the other is without smokewinders, but with alpha channels. This pack is also fitted with: VC / Smoke / Flares / and Afterburner (Auto triggered) Repaint and effect additions by: Mees Jansen Also useable in FS2004!
Posted Apr 23, 2015 12:23 by Mees Jansen