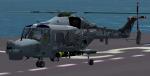 4.74Mb (1255 downloads)
FSX texture repaint for Alphasim Westland Future Lynx Navy helicopters (Lynxupdate.zip required) in a special "Black Cat" paintscheme. The model differs a little to the real one. My repaint is for the Navy versions. Reworked camera definitions are included. Repaint by Erwin Welker.
Posted Dec 18, 2012 12:21 by Erwin Welker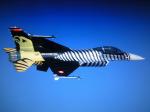 3.98Mb (2865 downloads)
The Solo Turk is the solo aerobatics display team of the Turkish Air Force using the fighter jet F-16. The Soloturk F-16 display team started in 2011 and flying displays on different airshows. This is an texture only file, you need the VIPER of Kirk olsson (Single seater only) FSX only texture made by: Mees Jansen
Posted Dec 16, 2012 16:16 by Mees Jansen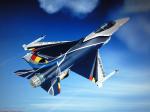 3.84Mb (1567 downloads)
The Belgian F-16 solo Display jet of 2012. Texture for the Kirk Olsson VIPER for FSX only. Hope u like im! Texture by Mees Jansen
Posted Dec 14, 2012 13:42 by Mees Jansen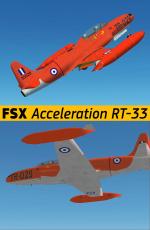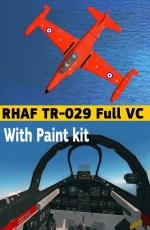 59.09Mb (2841 downloads)
FSX Acceleration Lockheed RT-33A RHAF package.(includes paint Kit) The Hellenic Royal Air Force Received in total 150 aircraft of the type between 1951-1970.Some of them remained in service until the year 2000.This specific repaint is of the Orange TR-35029 target towing of the Suda (Creta) training 222 Sq one of the remaining three at the Hellenic Air Force museum in Tanagra (Greece) today.They had roundels on both sides of the wings and on the fuseladge.The model is a creation of Tim Piglet Conrad featuring animated moving parts and pilot full Vitual Cockpit ,2D panel,effects and sound. Historical info from the RHAF records,photos and also a paint kit with simple instructions for new repainters are included in the package.Download size 59 MB.Modifications and Repaint by Hellenic Aircraft/Yiannis Katehis Tsetsas.
Posted Dec 14, 2012 03:41 by YIANNIS KATEHIS TSETSAS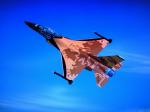 3.49Mb (1422 downloads)
RNLAF F-16 Solo Display Textures J-015 textures for the Kirk Olsson Viper for FSX Only. Textures made by: Mees Jansen Visit our website: Reskinsim.nl
Posted Dec 13, 2012 12:53 by mees jansen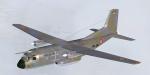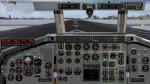 5.88Mb (7564 downloads)
The Transall was constructed both by Germany and France and 214 aircrafts have been built since 1963. She will be replaced for Franch Air Force by the Airbus A-400 M. Original model by I. D'Attomo & G. Quai. FSX adaptation, textures and panel including GPWS callout (wide screen) by Philippe Wallaert. See instructions for installation in the readme.txt file. Credit: I. D'Attomo & G. Quai for the original model. Enjoy!
Posted Dec 6, 2012 14:12 by Philippe Wallaert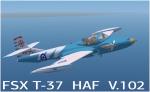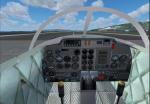 19.59Mb (3524 downloads)
This is the FSX Acceleration Version 1.02 of the HAF T-37 Mistras. The Gauges and configuration will work on FSX Acceleration only so, for Fs2004/FS9, you should download my previous version. This is also a complete package. There is an alternative VC and 2d panel with modified gauges, different sound and a more accurate air file and configuration. Photoreal textures, animated parts and flame effects. Model BY Capt. I. D'Attomo and Capt. G.Quai.Modifications and repaint for FSX by: Hellenic Aircraft/Yiannis Katehis Tsetsas
Posted Dec 3, 2012 04:28 by YIANNIS KATEHIS TSETSAS
0.08Mb (4264 downloads)
This fixes the missing sound for the FS9 Alphasim B-52 converted to FSX.
Posted Dec 1, 2012 09:23 by Steve Hess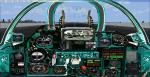 49.53Mb (7348 downloads)
I updated Kazunori Ito's FS2004/2002 Mikoyan MIG-23MF 'Flogger G'. I re gauged the origional panel with Bill Wolfgen's Russian gauges, Brett Hoskin's 3MS gauges, and gauges from Vladimir Zhyhulskiy. I also added the Soviet Mig-21. Soundpackage for FS2002 By Aaron R. Swindle (Skysong/Soundworks), texture thumbnails and I also included Michael Pearson's textures for: NVA Nationale Volksarmee (East Germany), Armada de Mexico (fictional), Romanian Air Force, Belarus Air Force, Cote d' Ivoire Air Force, Egyptian Air Force, Ethiopian Air Force, Hungarian Air Force, Sri Lankan Air Force, Ukraine Air Force, China-Pakistan, Algerian Air Force, Afghan Air Force, Angolan Air Force, Bulgarian Air Force, Cuban Air Force, Czech Air Force, Czech Air Force Tiger Meet, Indian Air Force, Iraqi Air Force, Libyan Air Force, Soviet & Russian Federation Air Force, North Korean Air Force, Polish Air Force, South Yemen Air Force, Syrian Air Force and Vietnamese Air Force (40 Planes total). No VC panel.
Posted Nov 26, 2012 06:26 by Michael E. Roberts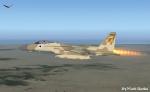 18.73Mb (8634 downloads)
This is a two Eagle livery of the Coral Flight's V2 F-15 Strike Eagle for Flight Simulator X. The United States Air Force selected McDonnell Douglas' design in 1967 to meet the service's need for a dedicated air superiority fighter. The Eagle first flew in July 1972, and entered service in 1976. IAF Eagle #1 is a Israeli Air Force Strike Eagle in low visibility desert Camo. USAF Eagle #2 is a member of The 325th Fighter Wing based at Tyndall AFB Painted in a Low Visibility Tactical Gray. Package Includes FSX VC updates by Danny Garnier. Textures and updated flight dynamics by Mark Rooks of RDG Aircraft. .
Posted Nov 25, 2012 02:18 by Mark Fireball Rooks