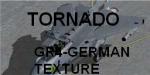 2.88Mb (1492 downloads)
Luftwaffe Tornado GR4 Textures only. This texture is for the great IRIS Tornado Gr4 package.
Posted Apr 14, 2011 18:21 by thomas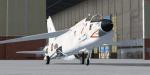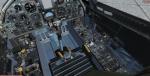 81.03Mb (9881 downloads)
Crusader F8 Package FSX Compatible Flotilles :12F-14F. Multiple liveries and comprehensive VC. Modified VC panel by John Detrick. This is to make the Main and Transfer fuel quantities work properly. Thumbnails for FSX by Danny Garnier. DESIGNERS:- Laborie Roland (Rollus13)- Laurent correia (Lco) - Jean Pierre Langer
Posted Apr 14, 2011 13:48 by Soaring Falcon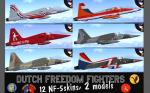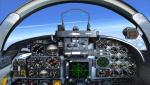 64.41Mb (4346 downloads)
12 Dutch F-5 Fighter package. Several skins, Demo planes and colour variations. 2 models: with bombs and Tanks only. 2D Cockpit and skins made by Arthur Vince NL, Model made by Tim Conrad, Flight Dynamics tweaked by Mark Rooks. Stand Alone. Includes VC and different 2D cockpit.
Posted Apr 12, 2011 04:55 by Arthur "Vince" Gilhuys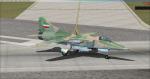 5.43Mb (539 downloads)
MIG 27 Iran Textures only - requires the Iris Mig 27 FSX Update by Danny Garnier and base model by Iris.
Posted Apr 10, 2011 21:00 by Robert Wahrenbrock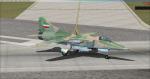 4.67Mb (686 downloads)
MIG25 Iran Textures only. The MiG-25 Foxbat is capable of 1,864 m.p.h. at optimum altitude. The first prototype first flew in 1964 and series production commenced in 1969. The type is still in service in several of the once Soviet-aligned states, such as Libya, Syria, Algeria and India. Textures only - requires the Alphasim model adapted for FSX by Danny Garnier
Posted Apr 10, 2011 20:57 by Robert Wahrenbrock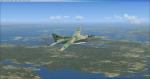 2.94Mb (274 downloads)
Libyan Mig 27 textures only.. Requires original Package from IRIS and the FSX modification by Danny Garnier
Posted Apr 10, 2011 20:03 by Robert Wahrenbrock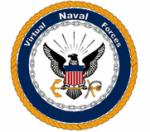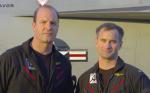 2.12Mb (736 downloads)
FSX Acceleration FA18 FA-18D VFA-41#200 Textures. Requires you to have FSX Acelleration that includes the FA18. Made By Virtual Naval Forces Aeroshell09. Same texture as seen on PBS carrier.
Posted Apr 9, 2011 18:21 by Virtual Naval Forces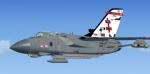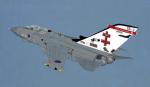 0.63Mb (569 downloads)
Textures only for the UKMIL Tornado Gr4 in the colours of 41 Sqn 95th anniversary
Posted Apr 9, 2011 14:02 by UKMIL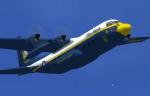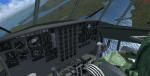 21.01Mb (24630 downloads)
C-130 Hercules Package for FSX. The old FS2004 Alphasim C-130 Hercules is adapted for FSX with all new gauges in VC and 2d panel plus some other small mods to make it work ok. 4 liveries - Blue Angels, 314th Air Wing, USAF, 47 Sqn. RAF Lyneham and USCG, Elizabeth City, NC. Updated by Danny Garnier
Posted Apr 9, 2011 08:32 by GARNIER D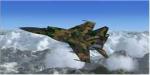 1.88Mb (795 downloads)
MIG25 Libyan Textures only. The MiG-25 Foxbat is capable of 1,864 m.p.h. at optimum altitude. The first prototype first flew in 1964 and series production commenced in 1969. The type is still in service in several of the once Soviet-aligned states, such as Libya, Syria, Algeria and India. Textures only - requires the Alphasim model adapted for fsx by Danny Garnier
Posted Apr 7, 2011 19:36 by Robert Wahrenbrock