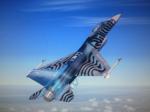 4.04Mb (1899 downloads)
Belgian Air Force Solo Display Team textures for Kirk Olssen's F-16 Viper. Textures by Mees Jansen. Requires original model adapted for FSX.
Posted Dec 31, 2012 07:19 by Mees Jansen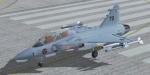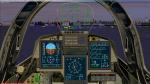 10.03Mb (11324 downloads)
The Gripen is a multirole fighter constructed by the Swedish company SAAB. It entered in service in 1997 and more than 240 have been constructed. Original model by Thinus Pretorius. Adaptation to FSX, wide screen panel, GPWS callout by Philippe Wallaert. See instructions in the readme.txt file. Credits: Thinus Pretorius for the original aircraft model. Nice flights!
Posted Dec 30, 2012 12:54 by Philippe Wallaert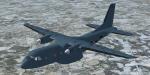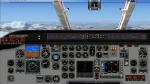 5.64Mb (6025 downloads)
The CASA (now Airbus Military) CN-235 is a twin turboprop medium range transport aircraft. More than 250 units have been built since 1988. 2 liveries in this package: French Army and Moroccan Army. Original model and textures by J.E.Narcizo & RanchoJEN. French army textures, adaptation to FSX, original wide panel with GPWS callout and VC adaptation by Philippe Wallaert. See instructions in the readme.txt file. Credits: J.E.Narcizo & RanchoJEN for the original model. Nice flights!
Posted Dec 30, 2012 12:31 by Philippe Wallaert

3.20Mb (666 downloads)
EC-121 Warning Star textures for Danny Garnier's FSX update of the Alphasim RC-121D, as an EC-121D of the 551st. AEW & C Wing, Otis AFB, Massachusetts.
Posted Dec 23, 2012 05:01 by Michael E. Roberts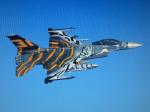 4.48Mb (2421 downloads)
The Belgain Tigermeet 2012 colorscheme. Textures only. Requires Kirk Olsson's Viper updated for FSX. Textures made by: Mees Jansen.
Posted Dec 19, 2012 02:27 by Mees Jansen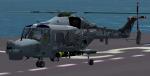 4.74Mb (1275 downloads)
FSX texture repaint for Alphasim Westland Future Lynx Navy helicopters (Lynxupdate.zip required) in a special "Black Cat" paintscheme. The model differs a little to the real one. My repaint is for the Navy versions. Reworked camera definitions are included. Repaint by Erwin Welker.
Posted Dec 18, 2012 12:21 by Erwin Welker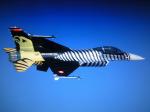 3.98Mb (2877 downloads)
The Solo Turk is the solo aerobatics display team of the Turkish Air Force using the fighter jet F-16. The Soloturk F-16 display team started in 2011 and flying displays on different airshows. This is an texture only file, you need the VIPER of Kirk olsson (Single seater only) FSX only texture made by: Mees Jansen
Posted Dec 16, 2012 16:16 by Mees Jansen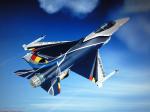 3.84Mb (1579 downloads)
The Belgian F-16 solo Display jet of 2012. Texture for the Kirk Olsson VIPER for FSX only. Hope u like im! Texture by Mees Jansen
Posted Dec 14, 2012 13:42 by Mees Jansen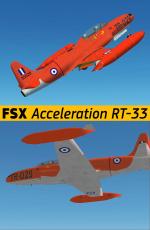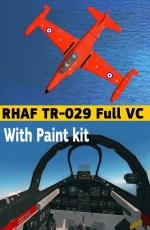 59.09Mb (2862 downloads)
FSX Acceleration Lockheed RT-33A RHAF package.(includes paint Kit) The Hellenic Royal Air Force Received in total 150 aircraft of the type between 1951-1970.Some of them remained in service until the year 2000.This specific repaint is of the Orange TR-35029 target towing of the Suda (Creta) training 222 Sq one of the remaining three at the Hellenic Air Force museum in Tanagra (Greece) today.They had roundels on both sides of the wings and on the fuseladge.The model is a creation of Tim Piglet Conrad featuring animated moving parts and pilot full Vitual Cockpit ,2D panel,effects and sound. Historical info from the RHAF records,photos and also a paint kit with simple instructions for new repainters are included in the package.Download size 59 MB.Modifications and Repaint by Hellenic Aircraft/Yiannis Katehis Tsetsas.
Posted Dec 14, 2012 03:41 by YIANNIS KATEHIS TSETSAS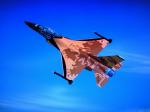 3.49Mb (1426 downloads)
RNLAF F-16 Solo Display Textures J-015 textures for the Kirk Olsson Viper for FSX Only. Textures made by: Mees Jansen Visit our website: Reskinsim.nl
Posted Dec 13, 2012 12:53 by mees jansen