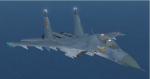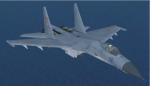 1.22Mb (1306 downloads)
This is an update for FSX of the Su-27B/UB/Su- 30MKK Package by Bill Wolfgen. I have updated the flight dynamics, added the 4th wheel, given it a 2D panel, and changed the afterburner and smoke effects. You need the original aircraft for this update to work. No VC.
Posted Jun 28, 2011 19:31 by Bob Chicilo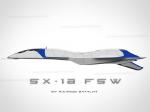 4.62Mb (5650 downloads)
FSX/FS2004: The lost variation of the SX-1A I released almost year ago. I found the ready-to-export gmax file while cleaning up an old storage device. It has an extension of the vertical stab to provide better yaw stability. Includes a photoshop wallpaper, like the one on the thumbnail. By Ricardo Batalha
Posted Jun 27, 2011 13:37 by Ricardo Batalha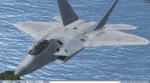 21.07Mb (41283 downloads)
Virtavia F-22A Raptor for FSX. Ex payware F-22 from Virtuavia. Features opening canopy, tailhook, Weapons bays : 2nd exit command (hold shift-e, then tap the 2 key immediately), Cannon effect and clickable VC.
Posted Jun 26, 2011 07:14 by virtuavia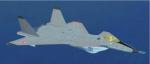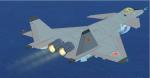 0.95Mb (1511 downloads)
This is an update for FSX of the Mig-35 prototype by Tuomas Narvainen. I have updated the flight dynamics, given it a 2D panel, added gauges to the basic virtual cockpit, added smoke effects and afterburner effects. You need the original aircraft for this to work because Tuomas did not want any updates to include the whole aircraft
Posted Jun 25, 2011 22:40 by Bob Chicilo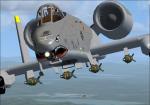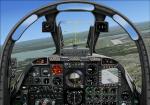 3.73Mb (30152 downloads)
This is Mike Stone's A-10 Armed and Clean Aircraft with new textures and new panel. 2d Panel includes working Threat warning scope and Pave Tack display with Zoom, Pan and Tilt controls. Gun Effects. No VC.
Posted Jun 25, 2011 11:08 by Steve Hess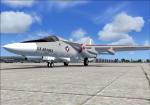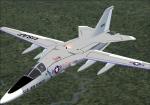 7.78Mb (2491 downloads)
Pre-Production TFX F-111A and FB-111A aircraft. These are Mike Stone's models presented with pre-production textures designed to trick the eye into believing these are really A model aircraft. No VC.
Posted Jun 25, 2011 09:44 by Steve Hess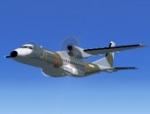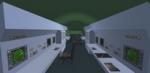 0.08Mb (1921 downloads)
Additional views ( defined by camera definitions in the aircraft.cfg file ) for the "CASA C-295M", CASA C-295MP" and CASA C-295AEW" packages by Premier Aircraft Design ( PAD). The same set of camera definitions is used for all models. 8 outside views of the aircraft and a total of 5 views inside. See Read me.txt file for very easy installation procedures. BONUS : revised and added views for the "Boeing KC-135R Stratotanker" package and the "Lockheed Martin C-130J-30" package also by PAD. Enjoy !
Posted Jun 24, 2011 13:03 by Marc Renaud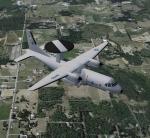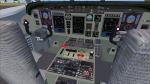 44.45Mb (10456 downloads)
The AEW (Airborne Early Warning) version of the CASA 295 first flew in prototype form in June 2011. Full package for FSX/SP2 with custom sounds, custom panel with HUD and VC By Jean-Pierre Brisard and Bob May - Premier Aircraft Design.
Posted Jun 16, 2011 15:50 by Bob May (PAD)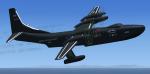 8.51Mb (4872 downloads)
The R3Y was a flying boat with 4 turboprop engines driving counter-rotating props. It first flew in 1954 and set several speed and endurance records. Problems with the engines led to the end of the program with only 11 being built. This is a native FSX Acceleration project. It has the usual animations plus a beaching gear. It has DXT5.DDS textures with a muted specular shine. The VC is based on photo's and has a complete set of engine gauges at the flight engineer's station. The gauges all feature back-lighting. By Paul Clawson
Posted Jun 16, 2011 02:02 by Paul Clawson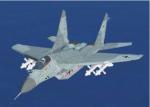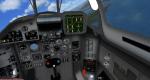 20.57Mb (8557 downloads)
This is an update for FS9/FSx of the Iris Mig-29 Fulcrum (German and Malaysian). Here are the last two textures with the new flight dynamics, 2D panel and clear VC glass. I have also changed the clean model from model 2 to model 3 so it is truly clean like the Display team model. This is the complete aircraft, except for the sound.
Posted Jun 15, 2011 11:19 by Bob Chicilo