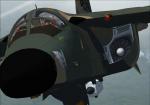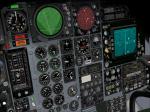 51.43Mb (18005 downloads)
If you ever wanted to fly the F-111 skimming the tree tops at high speeds and whip around a mountain in a 60 degree bank while the autopilot does all the work, then this is the aircraft package for you. Our update has the only True Terrain Following Radar system with Pitch and Roll Stabilization that looks ahead of the aircraft to avoid mountains. It is integrated into the Autopilot and Instrument systems for Auto or Manual TF operation. The autopilot system models the real F-111 autopilot Stability Augmentation Modes with pitch and roll sub-channels. Control Stick Steering uses Pitch and/or Roll control stick input to override the pitch and/or roll autopilot channel(s) without disengaging the autopilot settings. The autopilot settings are re-engaged using a button on your control stick (bound to the "t" key) returning the aircraft to autopilot control. There are 4 different Custom 2D and VC Cockpits, Aircraft included are F-111E, F-111F, F-111G, FB-111A, FB-111A with pre AMPS avionics, and YFB-111A. 16 Custom textures with a description for that tail number in the aircraft details menu. Over 110 functional gauges and switches. Included is a custom sound package. See the features Doc for more details. For maximum enjoyment please read the documentation!!! This package is based on the Alphasim F-111 freeware aircraft and is highly modified for FSX SP2 and Acceleration. Fixed missing effects.
Posted Oct 15, 2012 12:15 by Steven Hess and Roman Stoviak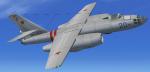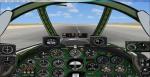 51.07Mb (2768 downloads)
I updated Ralf Kreibich's FS2004 Ilyushin IL-28 Beagle by reworking the panel config file. I kept it 90 percent original. I also added texture thumbnails and HJG's CV990a smoke effects. No VC panel.
Posted Oct 15, 2012 09:46 by Michael E. Roberts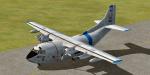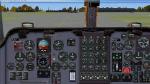 7.89Mb (6271 downloads)
The C123 provider was developped after WW2 (first flight in 1949) and was used by USAF during the Vietnam war. Here is the variant "Air America" (remember: the movie with Mel Gibson) with all moving parts. Credits: V.Zhyhulskiy for the original splendid model. Adapatation to FSX, VC and 2D wide screen panel, GPWS callout by Philippe Wallaert. See readme.txt and readme.doc files for installation and configuration. Enjoy!
Posted Oct 14, 2012 04:04 by Philippe Wallaert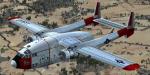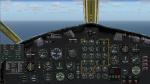 8.01Mb (7149 downloads)
This transport aircraft was designed just after WW2 (first flight in 1947) and was produced until 1955 (1183 units). The Boxcar was a very versatile aircraft used as cargo, troops and personnel transport. Credits: Mike Stone for the original model. Adaptation to FSX, 2D panel for wide and standard screen (no VC) by Philippe Wallaert. See instructions for installation and configuration in the readme.txt file. Nice flights!
Posted Oct 7, 2012 03:24 by Philippe Wallaert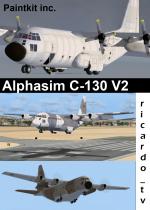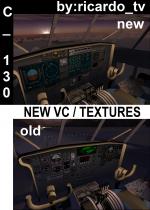 52.63Mb (45798 downloads)
The best freeware is now out here, a updated version of the Alphasim C130 V1.03 into a V2 with new textures and 2 Panels. Including Radar, TCAS full, Standard panel and Modern Glass panel. Entering service in 1954 and is the oldest aircraft still in production, over 2.300 build and make 58 years this year. Called the workhorse for military service, helping many lives, can carry 92 passengers or 3 Humvees, range is 2.100nmi at Mach.66 in FL 250/320(MAX). 15 liveries : Paintkit, Grey, Australian AF, Austrian AF, Blue Angels, Brazil AF, Canada AF, Emirates AF, Hellenic AF (Greek), Netherlands AF, Portugal AF, Royal AF, Turkish Stars, USAF & US Coast Guard. Model by Alphasim. Update, textures and VC config by ricardo_tv [unzip 340mb]. Enjoy this historical airplane
Posted Oct 5, 2012 06:08 by ricardo_tv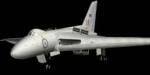 11.81Mb (741 downloads)
Avro 698 prototype VX770 model only, with default 737-800 panel and sound. Fully working animation and better modeling to represent the original which was quite unique (shorter, different wings, different airbrakes etc). This is a big improvement on my earlier version. Enjoy. Doug Sleigh
Posted Oct 2, 2012 11:47 by Doug Sleigh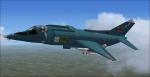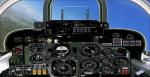 6.05Mb (2528 downloads)
I updated Kazunori Ito's FS2004/2002 Yakovlev Yak-38 "Forger-A". I replaced the 2D panel gauges with Vladimir Zhyhulskiy's An-12Bk and An-26 gauges. No VC Panel.
Posted Sep 29, 2012 16:33 by Michael E. Roberts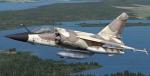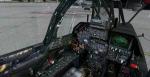 50.67Mb (20176 downloads)
Gmax Mirage F1 Package V2. Updated with new canopy fixes and VC/panel edits for FSX. This is a Gmax rework of Kirk Olssen payware quality Mirage F1V2.0. It is a complete package with a VC and 2d panel, sounds and With their permission, I've also included the gauges from Romain Lucas and Laurent Lucas's SUPER ETENDARD. There are 4 F1 versions within this package (VR cockpits are all CR models). They are the F1C, F1AZ, F1CR and F1CT. I've added all new textures, a new custom soundset and added many Gmax features to improve realism. One of the major improvements to this plane is the addition of an ALL NEW more realistic looking Virtual cockpit. There are 4 loadout configurations and 4 paint schemes. In the F1C models you can view the entire aircraft from the VRcockpit. Allowing for great Active Camera shots. I've included 3 Active Camera preset files for this purpose. Thank you to the vast talent of Kirk Olssen and the guys at http://www.mirage4fs.com/ Previous version had 22,000 downloads. Original FS9 model with panel modified for FSX by Danny Garnier
Posted Sep 15, 2012 15:20 by Garnier D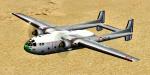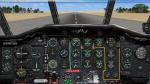 7.28Mb (5384 downloads)
The Nord 2501 Noratlas was the workhorse of the French Air Force from 1949 (first flight) until 1989. More than 400 units were built and the only one still flying is this one (No. 105) maintained by the French association Le Noratlas de Provence. Original model by Jean-Francois Martin. Adaptation to FSX, 2D panel for wide screen with GPWS callout (no VC) by Philippe Wallaert. See instructions for installation in the readme.txt file. Credits: Jean-Francois Martin for the original model.
Posted Sep 15, 2012 03:53 by Philippe Wallaert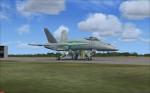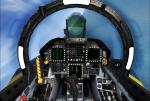 38.10Mb (17123 downloads)
This is a package assembled with some RAAF paints. Includes the default FSX Accelleration aircraft with VC. Requires FSX Acceleration. Textures include: 3SQN/77SQN/2 OCU 60th Anniversary/ RAAF 90th Anniversary/1 SQN (Fictional)
Posted Sep 8, 2012 05:15 by Tyler Boyd