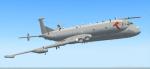 4.22Mb (904 downloads)
FSX/FS2004 Textures only for the UKMIL Nimrod R Mk1 in the final colours of 51 Sqn
Posted Jul 8, 2011 13:40 by UKMIL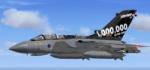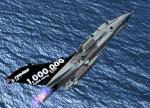 0.98Mb (1534 downloads)
Textures only for the UKMIL Tornado Gr4 in the special RAF 1 Million Hours scheme for 2011.
Posted Jul 8, 2011 13:34 by UKMIL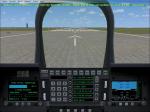 0.50Mb (1709 downloads)
Repaired the comms radios so that it didn't have 4 nav radios. Paste folder into F-22 panel folder. Edited by Foxtrot Flyers.
Posted Jul 7, 2011 15:54 by John Hauck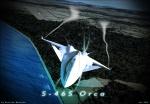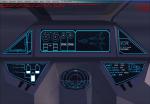 22.15Mb (11413 downloads)
FSX S-46A/S Orca. Tested with FSX Acceleration. Model by Ricardo Batalha, texture enhancement and aditional military textures by Mike Durao. Release video: http://www.youtube.com/watch?v=bYYVAHiHOGI
Posted Jul 7, 2011 13:22 by Ricardo Batalha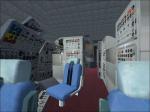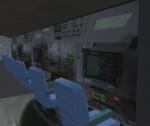 0.77Mb (1375 downloads)
FSX option for alternative cameras for the Hawker Siddley Nimrod package from Brian Franklin. (Requires nimrodfsx.zip). That airplane and the fantastic and very detailed VC is it worth to show the best sides of it. I was so free and reconfigured the original cameras. See the engines, gear, bombay, some fully external views and the operation room with its computers. The panel views shows the wide angled cockpit and the engineers working area. Reconfiguration by Erwin Welker.
Posted Jul 6, 2011 05:06 by Erwin Welker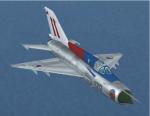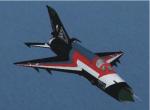 1.77Mb (4878 downloads)
This is an update for FSX of the Mig-21 MF by Ivan Jurcaga. I have updated the flight dynamics, given it a 2D panel, and added nav lights. There is a VC, but you need to read Russian or possibly Czech to know what all is on it. You need the original aircraft for this update to work.
Posted Jul 3, 2011 19:57 by Bob Chicilo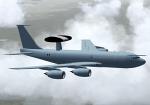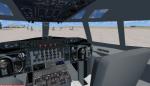 8.53Mb (21817 downloads)
The Boeing E-3 Sentry is a U.S. military airborne warning and control system (AWACS) aircraft based on the Boeing 707 that provides all-weather surveillance, command, control and communications. It is used by countries such as the United States, the United Kingdom, France, Saudi Arabia and NATO air defence forces. It is distinguished by the disc-shaped rotodome above the fuselage. Production ended in 1992 after 68 had been built. The Royal Air Force operates seven E-3D's, with CFM56 engines, designated Sentry AEW 1. Complete package for FSX/SP2 with custom 2D and VC panels, sound package by Aaron Swindle. By Jean-Pierre Brisard and Bob May - Premier Aircraft Design.
Posted Jul 3, 2011 06:43 by Bob May (PAD)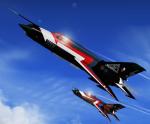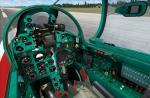 38.92Mb (28237 downloads)
MiG-21 MF for FSX/P3D only. For more info see Readme. Author: Ivan Jurcaga, VC based on model by Peter Priskin
Posted Jul 3, 2011 02:20 by Ivan Jurcaga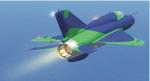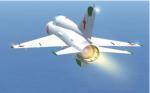 9.34Mb (1889 downloads)
This is an update for FSX/FS9 of the Mig-21F Fishbed by Ricardo Batalha. I have updated the flight dynamics, given it a 2D panel, changed the afterburners and smoke effects, changed the position of the beacon and strobe lights, and reduced the fuel so it is not overweight. I changed the VC hud, but the rest of the VC was not good enough to try and fix better. This is the whole aircraft.
Posted Jul 2, 2011 18:37 by Bob Chicilo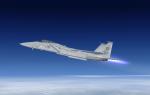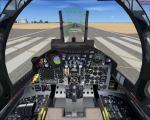 14.44Mb (13565 downloads)
This is Nathan Fife's F-15 Strike Eagle Updated for Flight Simulator X. The F-15 has proven it's lethal ability having destroyed scores of opponents, from Foxbat's to F-4s, in aerial combat without a loss. This F-15 Eagle is from "The 57th FIS " The Black Knights ",The squadron was based in Iceland From 1951- 1995 and from January 1962 to the winter of 1991, The Black Knights intercepted almost 3,000 Soviet long range aircrafts. Textures by Mark Rooks of RDG Aircraft. Package includes 2D and VC and FSX Effects also Pictures and History of The Black Knights
Posted Jul 1, 2011 21:30 by Mark Fireball Rooks