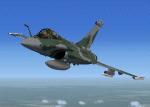 6.36Mb (1880 downloads)
Fictitious scheme for the Dassault Rafale FX-2 in Brazilian Air Force (FAB - Forca Aerea Brasileira) markings of the 1 Grupo de Defesa Aerea 1 GDA. Repaint by Frank Safranek
Posted Nov 16, 2011 13:31 by Frank Safranek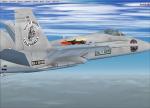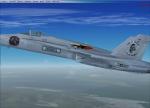 2.26Mb (812 downloads)
Textures for the default Acceleration F-18. Based on the Sons of Anarchy
Posted Nov 14, 2011 15:55 by Murray Luck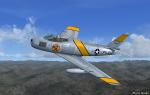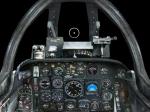 7.71Mb (3562 downloads)
This is Kirk Olsson's F-86 Sabre Jet for Microsoft Flight Simulator X . This is a United States Air Force North American F-86 Sabre Tail # FU-012. This is as much about a Pilot as it is a Plane. Steve Hinton from a young boy growing up at Naval Air Station China Lake to a highly qualified legendary warbird pilot, most people equate Steve Hinton with the ability to fly anything and he can . Some Just call him " The Chino Kid " and this is his favorite aircraft North Americans F-86 Sabre Jet. Textures and updates by Mark " Fireball " Rooks Aircraft includes Bob Chicilo 's 2d panel and VC.
Posted Nov 11, 2011 14:46 by Mark Fireball Rooks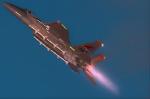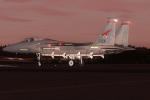 2.92Mb (1324 downloads)
Textures only for the IRIS Classic F-15C Eagle to reflect the glory of the Oregon Air National Guard (ANG) providing air cover over the Pacific Northwest on Veteran's Day 2011. Requires: 5IRIS_F-15_Eagle_Classic_FSX.zip
Posted Nov 11, 2011 05:12 by Josef A. Kunzlar of FSXTipline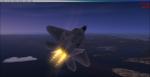 24.36Mb (14682 downloads)
3rd beta version of the F-22 Raptor for FSX. Model/Effects by Ricardo Batalha. Texture by Mike Durao. Provisory gauges from Iris' YF-22. This plane is not complete. Known bugs are the weird shading and unsmoothed faces caused by the bump map. If you find more bugs please read the readme file for more information.
Posted Nov 10, 2011 23:23 by Ricardo Batalha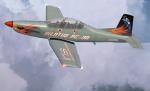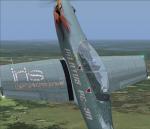 13.55Mb (1086 downloads)
Repaint for IRIS Pilatus PC-9A.the IRIS Pilatus PC-9 Was payware product, very nice FSX native airplane and big gift from IRIS to be freeware now. In this Pack include exterior textures, new glass virtual cockpit and some new bump maps.
Posted Nov 10, 2011 11:00 by Hani Michal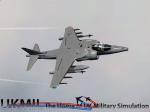 0.30Mb (5768 downloads)
A patch that will improve frame rates when using the UKMIL FSX Harrier.
Posted Nov 10, 2011 07:14 by UKMIL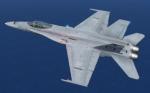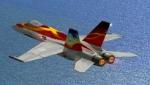 0.11Mb (1957 downloads)
Original views reworked and additionnal views ( defined by camera definitions in the aircraft.cfg file ) for the beautiful Boeing F/A-18A Hornet by Microsoft available only in the Acceleration expansion Pack. 8 cameras pointing at the aircraft and a total of 3 views in the 3D cockpit. See Read me.txt file for very easy installation procedures. Also included is a text file that contains the new camera definitions. And finally two more files - Available.pdf and Top 20.pdf for informations about my "camera definitions" packages.
Posted Nov 9, 2011 17:38 by Marc Renaud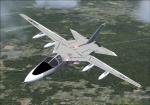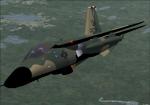 45.93Mb (10133 downloads)
Version 1.9.6 This updated fixes the Wing Sweep Indicator problem with Version 1.9.5 Package includes the following aircraft based on Mike Stone's F-111s: EF-111A, TFX-111A, TFX FB-111A, F-111C, F-111E, F-111F, F-111G, and FB-111A. Working Aircraft Features include: No VC - but - Pilot and WSO VFR & IFR panels, Terrain Following RADAR for autopilot, Terrain Followinf RADAR Scope Display, Attack RADAR Scope Display, Threat Warning Scope Display, Inertial Navigation Display, Fuel Dump with Dump & Burn effect, 3D Landing Lights that turn off with gear retraction, Many Custom Gauges. Additional Features; Custom repaint textures for all aircraft, Addtional Camera Views, Custom Afterburnner Effect.
Posted Nov 6, 2011 09:33 by Steve Hess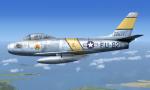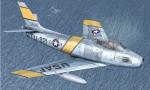 3.14Mb (1387 downloads)
Textures only for Kirk Olsson's F-86 Sabre. This is painted in the markings of Korean War fighter ace Major Frederick 'Boots' Blesse. Requires the Gmax F-86 Sabre Package updated by Nor-Cal Prop Club. Repainted by R.E. Wyman.
Posted Oct 28, 2011 00:54 by R.E. Wyman