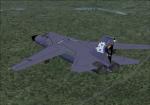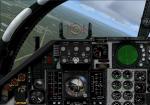 6.36Mb (1810 downloads)
Version 1.7 Update includes: Extensive texture rework Freeware 3D landing light effect Flare Effect Smoke Effect Minor panel updates Sp1,SP2 & Acceleration. This upgrade to Mike Stone's F-111C aircraft adds a Weapons System Operator Panel with Working TERRAIN FOLLOWING RADAR scope that shows accurate ground mapping ahead of aircraft in 5, 10 or 15 mile ranges, THREAT WARNING DISPLAY shows airborne AI aircraft in 20 or 40 mile ranges, Ground Attack RADAR displays airports as ground targets and ground terrain in ranges of 5,10,30,80 and 200 miles. INS panel displays digital readout of latitude, longitude, and altitude, TFR and TWR gauges automatically change brightness between day and night to match lighting conditions. New Autopilot and Lighting control panels. The aircraft have the missing Nav, Tail and Beacon lights added. The cockpit lighting has been change from white to red and the formation lights have been changed to their correct color. A new afterburner effect has been added. The F-111F has a new texture modeled after the F-111F's that were stationed at RAF Lakenheath, England. 2d panel but no VC. Includes custom gauges by Dietmar Loleit created for this project. Textures, Panels, and effects and Other mods By Steve Hess.
Posted Apr 16, 2011 10:52 by Steve Hess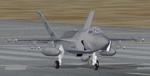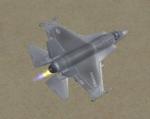 0.06Mb (3006 downloads)
Additional views ( defined by camera definitions in the aircraft.cfg file ) for the beautiful Lockheed Martin F-35 Lightning II Joint Strike Fighter Package released as freeware ( ex-payware ) by Iris Flight Simulation Software. Added 1 VC view, 4 cameras pointing at the aircraft, 2 chase views and an "afterburner" view. See Read me.txt file for very easy installation procedures. Also included is a text file that contains the new camera definitions. Enjoy !
Posted Apr 16, 2011 09:41 by Marc Renaud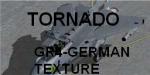 2.88Mb (1520 downloads)
Luftwaffe Tornado GR4 Textures only. This texture is for the great IRIS Tornado Gr4 package.
Posted Apr 14, 2011 18:21 by thomas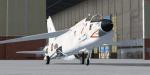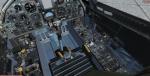 81.03Mb (9954 downloads)
Crusader F8 Package FSX Compatible Flotilles :12F-14F. Multiple liveries and comprehensive VC. Modified VC panel by John Detrick. This is to make the Main and Transfer fuel quantities work properly. Thumbnails for FSX by Danny Garnier. DESIGNERS:- Laborie Roland (Rollus13)- Laurent correia (Lco) - Jean Pierre Langer
Posted Apr 14, 2011 13:48 by Soaring Falcon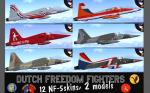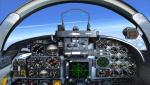 64.41Mb (4409 downloads)
12 Dutch F-5 Fighter package. Several skins, Demo planes and colour variations. 2 models: with bombs and Tanks only. 2D Cockpit and skins made by Arthur Vince NL, Model made by Tim Conrad, Flight Dynamics tweaked by Mark Rooks. Stand Alone. Includes VC and different 2D cockpit.
Posted Apr 12, 2011 04:55 by Arthur "Vince" Gilhuys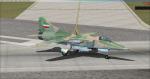 5.43Mb (547 downloads)
MIG 27 Iran Textures only - requires the Iris Mig 27 FSX Update by Danny Garnier and base model by Iris.
Posted Apr 10, 2011 21:00 by Robert Wahrenbrock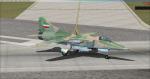 4.67Mb (703 downloads)
MIG25 Iran Textures only. The MiG-25 Foxbat is capable of 1,864 m.p.h. at optimum altitude. The first prototype first flew in 1964 and series production commenced in 1969. The type is still in service in several of the once Soviet-aligned states, such as Libya, Syria, Algeria and India. Textures only - requires the Alphasim model adapted for FSX by Danny Garnier
Posted Apr 10, 2011 20:57 by Robert Wahrenbrock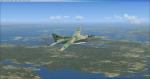 2.94Mb (279 downloads)
Libyan Mig 27 textures only.. Requires original Package from IRIS and the FSX modification by Danny Garnier
Posted Apr 10, 2011 20:03 by Robert Wahrenbrock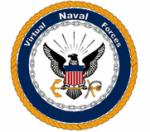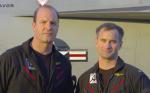 2.12Mb (744 downloads)
FSX Acceleration FA18 FA-18D VFA-41#200 Textures. Requires you to have FSX Acelleration that includes the FA18. Made By Virtual Naval Forces Aeroshell09. Same texture as seen on PBS carrier.
Posted Apr 9, 2011 18:21 by Virtual Naval Forces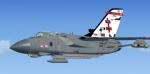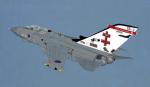 0.63Mb (573 downloads)
Textures only for the UKMIL Tornado Gr4 in the colours of 41 Sqn 95th anniversary
Posted Apr 9, 2011 14:02 by UKMIL