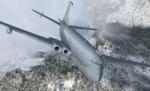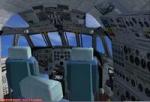 101.33Mb (27708 downloads)
FSX RAF Nimrod Package from Simshed. The recently retired Nimrod served the RAF well for 40 years and provide an unparalled level of maritime patrol and SAR cover. Based on the DeHavilland Comet 4 the sircraft was fitted with Rolls Royce Spey engines and was home to the largest bomb bay of any NATO aircraft. The Package is for FSX only and contains models of the Nimrod MR1, MR2 and R1 aircraft. Several paint schemes for each have been included. The model is designed to be flown entirely from the VC so please enjoy it.
Posted Jan 12, 2011 14:19 by Brian Franklin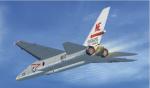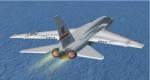 1.78Mb (2579 downloads)
This is an update for FSX of the Alphasim RA-5C Vigilante made for FS9. I have given it a 2-D panel and put gauges on the virtual cockpit so both look similar. Best of all, the hud shows properly in the VC. I have adjusted the flight dynamics some as well. This is the whole aircraft.
Posted Jan 10, 2011 12:04 by Bob Chicilo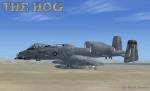 18.93Mb (13164 downloads)
This is Kazunori Ito's A-10 Thunderbolt II Modified for Microsoft Flight Simulator X .This aircraft is from the 358th Fighter Squadron, The 358th upgraded to the A-10 Thunderbolt II aircraft in 1979.The 358 Has flown the A-10 for the past 30 years as part of Tactical Air Command and later Air Combat Command, engaging in combat with the aircraft as part of the Global War on Terrorism FW, provides close air support, including the capability to carry out a forward air control role in support of ground forces in combat.This aircraft is painted in a Low Visibility Digital Camo . Aircraft PKG Includes pictures and history. 2d panel but no VC. Textures By Mark " Fireball " Rooks of RDG Aircraft.
Posted Jan 9, 2011 20:17 by Mark Fireball Rooks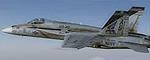 43.16Mb (15142 downloads)
FSX Sludge Hornet Modification v1.2 with updated features and new effects. Realistic HUD upgraded and improved. Stand-alone 2D HUD w/AoA indexer and carrier wire trap gauge. UFC/Blackbox gauge with new and improved "Betty" warnings, now combined with refueling gauge. Newer wingtip vapor effect along with remodeled LEX vapor and EG smoke effects. 2D HUD/VC IFLOLS gauge. Improved nose gear approach light assembly gauge. Sound pack for F-18 using FSX sound cone technology. PLAT Cam. Also, there are seven new repaints (courtesy of Ray Gagnon). By Christian Snow. (Previous version had 1531 downloads)
Posted Jan 8, 2011 19:01 by David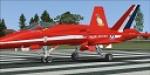 1.91Mb (1658 downloads)
An Update to the Fictional RAF Red Arrows Livery for the Default F/A-18C. Red suit, White gloves, Soot on the pre engine startup vents etc.
Posted Jan 6, 2011 00:53 by HOTZONER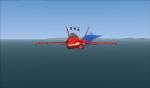 0.17Mb (1377 downloads)
This will Replace the "Helmut Hud" in the default Acceleration F/A18C with the Tri Color Smoke Switches.
Posted Jan 5, 2011 19:06 by HOTZONER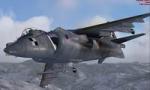 49.74Mb (29898 downloads)
The IRIS Harrier was developed back in 2005 for Microsoft Flight Simulator 2004: A Century of Flight. Adapted for use in FSX by Soaring Falcon. Contains multiple models, textures, VC (virtual cockpit)and 2d panels. Like most of the Classics range, this aircraft is still fantastic fun, and a nostalgic look back at some of the earlier days of IRIS Flight Simulation Software. This is ex payware generously donated as freeware and is not supported by Iris.
Posted Dec 31, 2010 14:03 by Soaring Falcon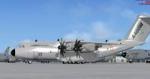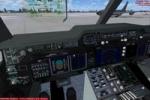 33.90Mb (46214 downloads)
Airbus Military A400 M model for fsx sp2 with virtual cockpit. Special thank's to Dietmar Loleit for the radar, maps, hud and tcas gauges. Updated to fix cockpit errors and non showing gauges. Fixes by Chris Evans. Original upload by Patrick LE LUYER
Posted Dec 30, 2010 18:05 by Chris Evans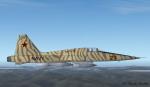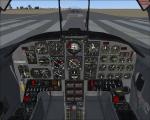 31.29Mb (3260 downloads)
This is Tim ( Piglet ) Conrads F-5 Tiger II modified For Flight Simulator X Painted in VFC-13 Saints Tiger Camo paint scheme. The VFC-13 Saints provide adversary training for Navy and Marine Corps Active and Reserve fleet and replacement squadrons, carrier air wings and Marine aircraft groups, USAF units, to include Air Force Reserve and Air National Guard and Canadian Forces. The Fighting Saints have a mix of 23 F-5E, F-5F and F-5N aircraft all painted in a variety of colorful adversary schemes of black, blue, gray, or desert camouflage.This Aircraft has a 2D and VC Panel .Textures and Updates by Mark " Fireball " Rooks of RDG Aircraft. Package Includes Pictures and History of VFC-13 Aircraft.
Posted Dec 26, 2010 22:33 by Mark Fireball Rooks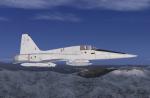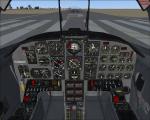 20.50Mb (4693 downloads)
This is Tim ( Piglet ) Conrads F-5 Tiger II modified For Flight Simulator X Painted in Plain White Bit Map Textures a good starting point for any F-5 Project. This Aircraft has a 2D and VC Panel .Textures and Updates by Mark " Fireball " Rooks of RDG Aircraft. Package Includes History of The F-5.
Posted Dec 25, 2010 18:44 by Mark Fireball Rooks