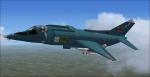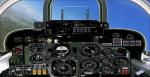 6.05Mb (2540 downloads)
I updated Kazunori Ito's FS2004/2002 Yakovlev Yak-38 "Forger-A". I replaced the 2D panel gauges with Vladimir Zhyhulskiy's An-12Bk and An-26 gauges. No VC Panel.
Posted Sep 29, 2012 16:33 by Michael E. Roberts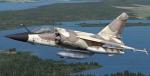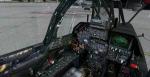 50.67Mb (20269 downloads)
Gmax Mirage F1 Package V2. Updated with new canopy fixes and VC/panel edits for FSX. This is a Gmax rework of Kirk Olssen payware quality Mirage F1V2.0. It is a complete package with a VC and 2d panel, sounds and With their permission, I've also included the gauges from Romain Lucas and Laurent Lucas's SUPER ETENDARD. There are 4 F1 versions within this package (VR cockpits are all CR models). They are the F1C, F1AZ, F1CR and F1CT. I've added all new textures, a new custom soundset and added many Gmax features to improve realism. One of the major improvements to this plane is the addition of an ALL NEW more realistic looking Virtual cockpit. There are 4 loadout configurations and 4 paint schemes. In the F1C models you can view the entire aircraft from the VRcockpit. Allowing for great Active Camera shots. I've included 3 Active Camera preset files for this purpose. Thank you to the vast talent of Kirk Olssen and the guys at http://www.mirage4fs.com/ Previous version had 22,000 downloads. Original FS9 model with panel modified for FSX by Danny Garnier
Posted Sep 15, 2012 15:20 by Garnier D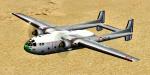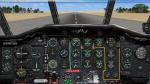 7.28Mb (5416 downloads)
The Nord 2501 Noratlas was the workhorse of the French Air Force from 1949 (first flight) until 1989. More than 400 units were built and the only one still flying is this one (No. 105) maintained by the French association Le Noratlas de Provence. Original model by Jean-Francois Martin. Adaptation to FSX, 2D panel for wide screen with GPWS callout (no VC) by Philippe Wallaert. See instructions for installation in the readme.txt file. Credits: Jean-Francois Martin for the original model.
Posted Sep 15, 2012 03:53 by Philippe Wallaert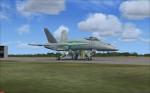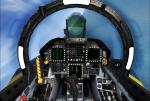 38.10Mb (17155 downloads)
This is a package assembled with some RAAF paints. Includes the default FSX Accelleration aircraft with VC. Requires FSX Acceleration. Textures include: 3SQN/77SQN/2 OCU 60th Anniversary/ RAAF 90th Anniversary/1 SQN (Fictional)
Posted Sep 8, 2012 05:15 by Tyler Boyd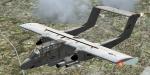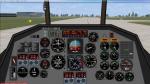 8.73Mb (10025 downloads)
The Bronco is a twin turboprop light attack and observation aircraft. It was developed in the sixties and 370 units were built. Original model and textures by Tim Piglet. Adaptation to FSX, 2D (wide screen) panel and VC by Philippe Wallaert. See instructions for installation in the readme.txt file. Credits: Tim Piglet for the original model. Nice Flights!
Posted Aug 28, 2012 09:50 by Philippe Wallaert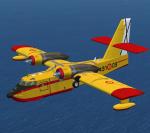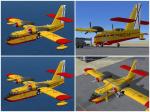 3.34Mb (3795 downloads)
Textures for the FSX Canadair CL-215 Ejercito del Aire (Spain Air Force). 2 versions. Full model by Massimo Taccoli required.
Posted Aug 23, 2012 23:59 by Enrique Medal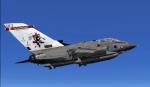 0.67Mb (3378 downloads)
FSX 41 Sqn Olympics 2012 textures for the UKMil Tornado GR4. This pack includes textures for ZA614 of 41 SQN RAF Coningsby. Requires the UKMil Tornado GR4 package. Textures by UKMIL [http://WWW.UKMIL.ORG.UK]
Posted Aug 18, 2012 21:52 by UKMIL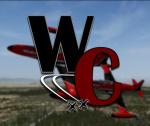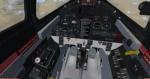 24.66Mb (2586 downloads)
Lockheed T-33 A in a fictional 'FSX Wildcats' Paint Scheme. Original model by Tim Conrad. Aircraft with VC and modified smoke.
Posted Aug 17, 2012 20:16 by Jamie Munn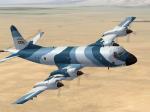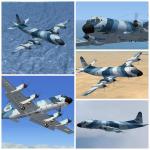 6.23Mb (3850 downloads)
FSX KBT P-3F Iran Air Force textures only for the Team FS KBT P-3C Orion V2.9
Posted Aug 17, 2012 11:00 by Enrique Medal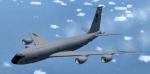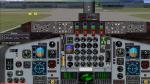 6.83Mb (5500 downloads)
Boeing KC 135 R U.S AIR FORCE Stratotanker. Original model by Mike Stone. Repaint, adaptation to FSX, 2D panel for wide and standard screen (no VC) by Philippe Wallaert. Fully functionnal gauges including GPWS callout. Credits: Mike Stone for the original model. See instructions for installation and configuration in the readme.txt file. Nice flights!
Posted Aug 12, 2012 03:59 by Philippe Wallaert