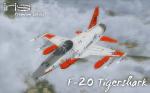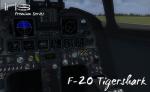 155.21Mb (14357 downloads)
IRIS F-20 Tigershark is a fantastic new rendition of one of our earliest products. Originally developed back in 2004, this new version of the Tigershark brings with it a brand new look. A superb flight model designed from the ground up to provide you with a stable and fun to fly airframe capable of Mach 2+ speeds. An amazing package generopusly donated as ex payware product - now freeware! Thank you to Iris Simulations. Remodelled from top to bottom and featuring brand new flight modelling, audio and a new virtual cockpit, this product has been designed for flat out, full throttle fun! The aircraft has been designed as a 'what if' product, based around the concept of the F-20 had it gone into service.
Posted Jan 27, 2012 04:14 by iris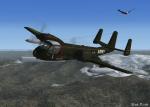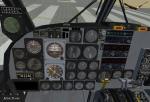 17.14Mb (6645 downloads)
This is Tim Piglets Grumman OV-1B Mohawk Modified for FSX. This is the last known flying B model OV-1 Mohawk. U.S. Army # 59-2631. Owned by the Army Aviation Heritage Foundation. The Mohawk was an observation / battlefield surveillance aircraft and served the Army from 1959 to 1996. This Aircraft served at the ARMY Aviation Facility in Winder Ga. with the Georgia Army National Guard from 1978-1985. Mohawk package has two liveries a Army Green #59-2631 and a Low resolution Army gray. Both aircraft have a new 2D and VC cockpit for FSX. Includes History and pictures of the actual aircraft . Textures and Updates By Mark " Fireball " Rooks of RDG Aircraft.
Posted Jan 25, 2012 16:12 by Mark Fireball Rooks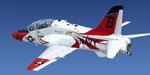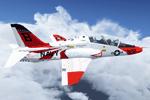 4.20Mb (1820 downloads)
Textures for Dino Cattaneo's freeware but 'payware quality' T-45C Goshawk V2.10 package. Repaint represents T-45C Goshawk 167100/B322 VT-22 Golden Eagles.
Posted Jan 21, 2012 07:53 by Jiri Soukup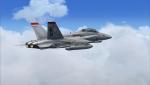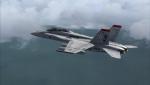 3.27Mb (3847 downloads)
FSX Default FA-18 VFA-41 BlackAces F18D Texture. Enjoy this repaint made by Molly for CS18D
Posted Jan 19, 2012 05:59 by Molly Mae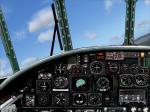 10.45Mb (13505 downloads)
I updated Kazinori Ito's FS2002/FS2004 Convair B-36H Peacemaker by updating the 2D panel with guages from HJG's Convair 880 and Philippe Wallaert's BAC 1-11 panels. I replaced the sound with FERRY SAB's C-123k sound set. I also added Bill Baldwin's FS2002/FS2004 SAC Convair B-36 and FS2002/FS2004 SAC Convair B-36J textures. Along with Malcolm Steck's FS2004 B-36 Smoke. Plus I reworked the Aircraft CFG a little. No VC Panel
Posted Jan 15, 2012 23:53 by Michael E. Roberts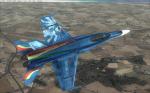 2.44Mb (1769 downloads)
'Rainbow Dash' textures only for the default FSX Acceleration FA18 Hornet.
Posted Jan 12, 2012 01:17 by Maurox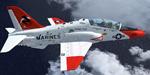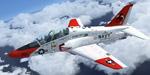 4.48Mb (1247 downloads)
Textures for Dino Cattaneo's T-45C Goshawk V2.10 package. Repaint represents T-45C 165080/SD-201 VX-23 Salty Dogs from its first flight on biofuel.
Posted Jan 6, 2012 17:59 by Jiri Soukup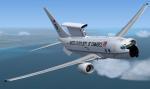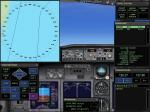 32.30Mb (5037 downloads)
The first upload resulted in "Incorrect file parameter. Please contact system administrator to fix this error" So I reloaded the file I updated Project Openskys' NOAA Boeing 737 w/ wedge tail. I replaced the panel with Kevin Widjajas' FSX 737 AWACS Panel and the sound with HJGs' CFM 56 TURBOFAN for the C-135R NO VC
Posted Jan 1, 2012 01:18 by Michael Roberts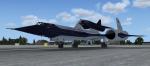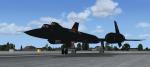 32.82Mb (11523 downloads)
I updated Kazunori Itos' FS2004/2002 Lockheed M-21/D-21 Mother and Daughter and FS2002/FS2004 Lockheed YF-12 Black Bird. Plus Alphasims freeware' FS2004 SR-71B Blackbird. I replaced the autopilot, panel and sound with the ones from michael litze SR-71A Package. NO VC
Posted Dec 31, 2011 10:53 by Michael E. Roberts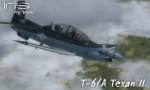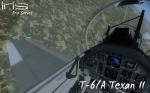 83.14Mb (15083 downloads)
Iris T-6/A Texan II Package ex payware back catalog generously donated to the community as feeware. Features: * A choice of high quality 32 bit textures or medium quality DXT3 Textures for improved frame rates in high detail environments. * Backlit canopy gauges for accuate night-time flying. * Interactive Virtual Cockpit including a wide variety of custom interactive objects. * Appearing warning labels, prop restraints and intake covers plus more from a pre-boarding checklist. * Custom Soundpack designed by Christoffer Petersen from Turbine Sound Studios. * Custom designed simulation systems including the Trim Aid Device. * Enhanced flight dynamics from flight dynamics modeller Rick Piper complete with spin ability in both FS9 and FSX. * Two external models covering the Texan II and the Texan II NTA with external fuel tanks. * Authentic new 2D panel with VFR and popup windows, all with custom programmed XML gauges throughout.
Posted Dec 24, 2011 08:45 by Ronny Durand