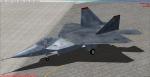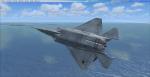 2.39Mb (1000 downloads)
Fighting Eagles #1 Textures for Iris Freeware F-22. Requires the Iris F-22 updated for FSX
Posted Jun 4, 2011 19:11 by Robert Wahrenbrock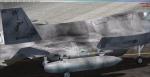 3.32Mb (1824 downloads)
Camo textures for the IRIS F-35 JSF, VMA 311. Also included afterburner fix.
Posted Jun 4, 2011 13:48 by Robert Wahrenbrock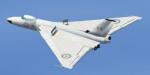 12.72Mb (3699 downloads)
Prototype Avro B1 Vulcan 698 Model,texture and aircraft file only using default sounds and 2d panel. FSDS source file included for anyone who wishes to work on it further
Posted Jun 4, 2011 12:30 by Doug Sleigh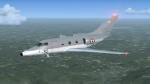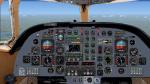 3.91Mb (4474 downloads)
Dassault Flacon 10 light transport aircraft package. Includes wide screen (16/9) and standard (4/3) 2D panels (no VC). Credits: Original aircraft by Andrew Jarvis, Aeronavale repaint by Jacques Capdeville. See instructions for installation and configuration in the readme.txt file.
Posted Jun 4, 2011 06:04 by Philippe Wallaert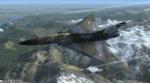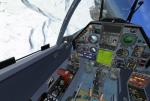 73.32Mb (14710 downloads)
Mirage 2000 N ( nuclear) Unarmed version FSX modified by Chris Evans. Several models and textures. Includes VC with HUD and high quality model. The Mirage 2000N is based on the Mirage 2000B two-seat trainer, but features considerable changes. The airframe was strengthened for low-level flight and fitted with an Antilope 5 radar, which is used for terrain following, navigation and ground mapping, and which can follow terrain at 691 mph (1,112 km/h). Other avionic features are twin INS's and moving map displays for both the pilot and weapon systems officer. The Mirage 2000N can carry one ASMP medium-range nuclear missile. Original FS9 Gmax model by Roland Laborie, Jean Pierre Bourgeois and Pierre Marchadier. Edits to adapt for FSX by Chris Evans.
Posted Jun 3, 2011 06:19 by Chris Evans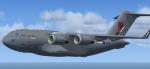 0.16Mb (3191 downloads)
RAF 99 SQN C17 10th Anniversary Scheme textures only for the freeware C17 BY UKMIL. Textures are by UKMIL [www.ukmil.org.uk]
Posted May 29, 2011 05:48 by UKMIL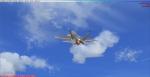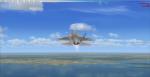 0.76Mb (2831 downloads)
This is a small afterburner fix for the Iris Simulations F-35 Joint Strike Fighter updated for FSX by Chris Evans.
Posted May 25, 2011 10:53 by Robert Wahrenbrock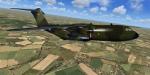 3.92Mb (3921 downloads)
FSX texture repaint in the camouflage colors of the German Forces "Luftwaffe" for the military transporter Airbus A400 M. Requires the original model from Patrick Le Luyer/Chris Evans The new Airbus will be the replacement for the much smaller C-160 Transall. Repaint by Erwin Welker
Posted May 14, 2011 04:52 by Erwin Welker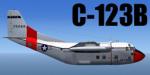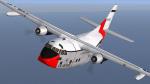 2.47Mb (1347 downloads)
These are textures ONLY for FSX or FS2004 and are applied to Vladimir Zhyhulskiy's C-123 This is C-123B USAF Nr 57-6289 Military Air Transport Service (MATS) custom textures, by Enrique Medal, for Vladimir Zhyhulskiy C-123.
Posted May 12, 2011 16:47 by Enrique Medal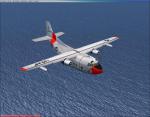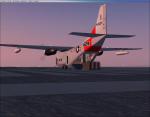 2.32Mb (1006 downloads)
Textures only for FSX or FS2004 for the Vladimir Zhyhulskiy C-123 Package. This is USAF Nr 40624 custom textures, by Enrique Medal.
Posted May 10, 2011 18:59 by Enrique Medal