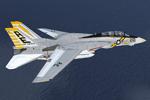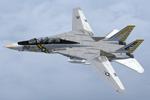 9.17Mb (2411 downloads)
Textures for Dino Cattaneo's F-14D Tomcat v2. VF-142 Ghostriders hi-vis scheme originally from F-14A.
Posted May 16, 2013 16:25 by Jiri Soukup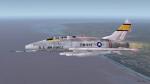 10.52Mb (3817 downloads)
This is Kazunori Ito's F-100 Super Sabre Updated for Microsoft Flight Simulator X.This F-100D Super Sabre, This version is of the later models capable of over 1000 MPH.. This Aircraft uses Bob Chicilo's 2d Panel for FSX (no vc). Aircraft package Includes new FSX effects. Textures and Updates and new flight dynamics By Mark " Fireball " Rooks of RDG Aircraft.
Posted May 3, 2013 03:09 by Mark Fireball Rooks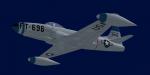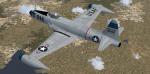 1.31Mb (605 downloads)
This is a repaint of the AlphaSim/Virtavia F-80 Shooting Star. This aircraft represents aircraft 49-696 assigned to the 8th Fighter-Bomber Group. It is on display at the National Museum of the US Air Force in Dayton, Ohio.
Posted May 3, 2013 01:43 by kiltinsa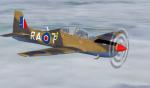 4.97Mb (755 downloads)
RAF 2013 Display textures for the Simshed Tucano. textures by UKMil.
Posted Apr 27, 2013 08:43 by UKMIL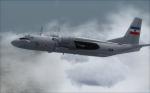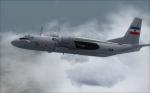 3.21Mb (665 downloads)
Yukoslavia Airforce textures only for the An 26 package by V. Zhigulskiy.
Posted Apr 18, 2013 00:07 by Enes Omeragic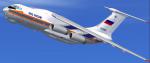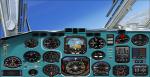 87.46Mb (7415 downloads)
I updated Varnavskiy Sergey's FS2002/2004 Il-76 by: replacing the non compatible gauges in the original 2D panel with ones by Brett Hoskin's, Vladimir Zhyhulskiy, and Alexander Vishnyakov. I also added the Ilyushin Il-76 Soloviev D-30KP Soundset by Mike Maarse, Chen Yeng's China Air Force texture, (Mike Pearson's 1979, 1999, & 2005 Aeroflot and UN) textures. I re-worked Raymond Karsten's Atlant Soyuz texture. And I created a Soviet/Russian Air force texture and an Emercom of Russia "RA-76840" texture plus included all the texture thumbnails. No VC panel.
Posted Apr 17, 2013 00:46 by Michael E. Roberts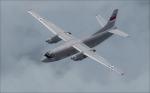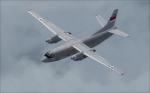 3.18Mb (467 downloads)
Serbian AF textures for the An 26 package from V. Zhigulskiy.
Posted Apr 14, 2013 06:02 by Enes Omeragic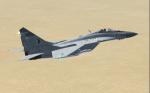 3.60Mb (1250 downloads)
Algerian Air Force textures for the IRIS Mig-29 Fulcrum. By lotfi ABDELGHANI
Posted Apr 7, 2013 14:07 by lotfi ABDELGHANI el madania Algeria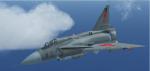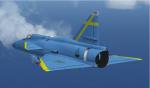 14.16Mb (3879 downloads)
This is an update for FSX of the Saab Viggen by Alphasim. I have updated the flight dynamics so it is easier to fly. Some gauges had to be replaced because they did not work in FSX. I have deleted the loaded models of the aircraft because I like clean aircraft without weapons or fuel tanks. This is for FSX only. See my other update of this aircraft for FS9.
Posted Mar 28, 2013 11:54 by Bob Chicilo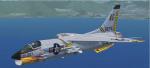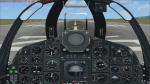 24.47Mb (5114 downloads)
This is an update for FSX of the Alphasim F-8 Crusader. I have changed the panel view angle so it is easier to see out to fly and land. I changed the GPS, the clock, one angle of attack meter, the airspeed gauge, and added a hud. I have also done the usual update of the flight dynamics so the aircraft is easier to fly and, I hope, closer to the real aircraft speed envelope. I added pictures so you can see which model you are choosing in the choose the aircraft window. This is only for FSX as a few things, such as the position of the smoke, make it less functional in FS9. For FS9, see other update of this aircraft.
Posted Mar 22, 2013 13:36 by Bob Chicilo