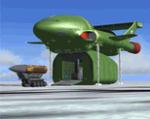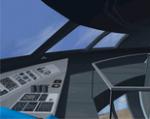 23.08Mb (2324 downloads)
Thunderbirds 2 / The Mole - FS2004 (FSX Version to follow) This file provides TV Series Thunderbirds 2 the Mole Machine. Includes VC. Many animated parts. Uses default MS B737-400 reworked sound, aircraft and air files. Many thanks to Mr. Rob Barendregt for his wonderful contribution with VTOL/STOL flight dynamics and smoke effects and to Mr. Bob Chicilo for providing afterburner and flames effects, and Mr Tom Gibson for his start up engines effects. Make sure you have a working FSUIPC (registered or not). Special thanks to the creators of the tv series: Gerry Anderson, Sylvia Anderson. With Peter Dyneley, Shane Rimmer, David Graham, Ray Barrett and others for giving all of us plenty of happiness! By Libardo Guzman (GUZMAN-ARTES)
Posted Mar 5, 2011 07:23 by libardo guzman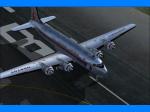 0.06Mb (606 downloads)
This is a modification of my envmap. I added more brown on the lower portion of the bitmap. You'll notice that the bottom of your aircraft will reflect a lighter color than my last one.
Posted Jan 31, 2011 00:55 by Kelly McKernan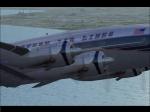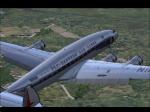 0.13Mb (803 downloads)
This is my first attempt at an envmap. I wasn't happy with the other envmaps that I tried. So, I made my own. This is by far the most convincing reflection that I've seen. I just took a photo of the horizon, butchered it and here it is. You can actually watch the clouds pass the length of the fuselage.
Posted Jan 21, 2011 14:39 by Kelly McKernan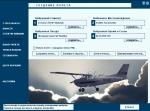 3.19Mb (4911 downloads)
The new menu for fs 2004. Old, boring colors have bothered, has decided to change) here has decided to lay out for all) all successful flights!
Posted Dec 17, 2010 15:14 by Alexander Ryabov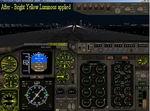 2.20Mb (1606 downloads)
Modifying Cockpit Nighttime Lighting in FS2004 - an Illustrated Tutorial. This tutorial will show you how to easily modify the nighttime lighting of virtually any panel. Also included is a replacement set of panel icons which can be used to light the default panel icons at night also. No programming knowledge is required. The tutorial uses the default B737-400 as an example but the concept may be applied to any panel. Please unzip (using folders option) to a temporary location and follow the tutorial instructions. Compiled in .doc and .pdf formats for your flying enjoyment by David "Opa" Marshall.
Posted Oct 9, 2010 04:12 by David "Opa" Marshall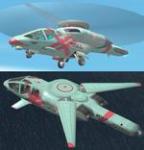 1.90Mb (4572 downloads)
FS2002/FS2004 Whispercraft. Science Fiction Animation Plastic Model Series No.33. This aircraft is based on SF action movie "The 6th Day," in the 2000. Arnold Schwarzenegger played the owner of a small aircraft rental company specializing in VTOL "Whispercraft," advanced helicopter-like vehicles whose blades could be "fixed" in flight to function as conventional wings. Designed by the legendary conceptual artist Ron Cobb, the fictional "Whispercraft" were based on actual variable-wing VTOL concepts then under development by the U.S. government. As for this model, the transform can be done in the jet plane form and the helicopter form by "/" key. by Kazunori Ito.
Posted Jul 17, 2010 04:29 by Kazunori Ito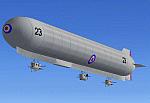 2.60Mb (5758 downloads)
R-23 Rigid Airship. Aircraft model for MSFS2004. Freeware (c) Alexander Belov. 2010. R-23 belongs to the first class of rigid airships ordered by the British Admiralty in 1915. No 23 and No 26 was built by Vickers, No 24 - by Beardmore, and No 25 - by Armstrong-Whitworth. The first three entered service in October 1917, joined by R.26 in April 1918, but further planned models were cancelled. Mainly used for training and experimental purposes, the 23 Class undertook only limited patrol work and all four were scrapped in 1919.
Posted May 25, 2010 04:58 by Alexander Belov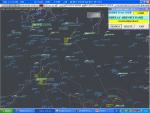 0.64Mb (3018 downloads)
Icao2Airport is a 'stand-alone' Windows utility for Flight Simmers and ATC Controllers that allow you to find the name of an airport of the world by inserting the icao code. ATC Controllers are often found to give clearance for an airport so now you can easily find the ICAO code. This simple software finds the name of all the airports of the world. You have to insert only the code ICAO. This program doesn't need installation. With clear airport displays and easy to install
Posted May 22, 2010 03:03 by Carlo Chiappisi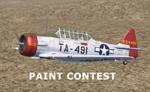 14.47Mb (727 downloads)
The following skeletonized airplanes are being released freeware so that everyone can participate in our $50 Cash Prize repaint contest. Entries must be submitted by June 14th, 2010. Included are two Aircraft Models stripped of their engine detail and virtual cockpits, 2 Paint Schemes, and a Photoshop Repaint Kit. It does not include a complete sound set (High RPM Sound Only), gauges, or a complete virtual cockpit. Author: SkyUnlimited Productions
Posted May 20, 2010 11:53 by John MacKay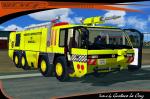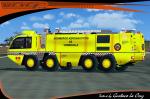 3.18Mb (9004 downloads)
The Rosenbauer panther of Bomberos Aeronauticos from Venezuela, Original model by Mitsuya Hamaguchi,texture by Gustavo La Cruz
Posted Feb 10, 2010 08:48 by Gustavo La Cruz