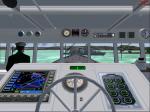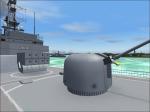 1.12Mb (837 downloads)
FS2004 Panel for the Japanese destroyer DD155 Asagiri from Mitsuya Hamaguchi (ship_hamagiri.zip required). The panel for this ship is configured to show 16 views. Explore the ship by pressing numeric keys at the keypad for views in all directions: Enjoy the new bridge (2D-panel) and the virtual bridge, the foreship, watch or fire the radar controlled AA-guns or sea the hangar from the cockpit of the onboard helicopter. This modern destroyer with its hangar and helideck is comparable with a new standart frigate. Configuration by Erwin Welker
Posted Jul 22, 2011 03:51 by Erwin Welker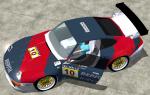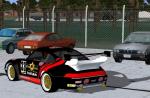 4.37Mb (3997 downloads)
Porsche 911 GT2 model, made by Jessy Corrales. Photographical 2-d panel, original Porsche racingsound, great handling and 2 sets of repainted textures by Erwin Welker
Posted Jul 7, 2011 09:13 by Erwin Welker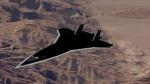 0.12Mb (1019 downloads)
Repaint of Mike Stone's "Stoneair Stingray" to resemble the stop secret, totally fictional, "Aurora" spyplane. This aircraft does not exist in the real world. You can believe me because I know some guys that work for the Government, and they assure me that "Aurora" is not real. Yup.
Posted Jun 15, 2011 15:37 by Roy" Boikat" Altholz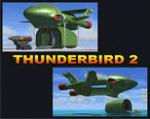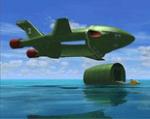 30.50Mb (3063 downloads)
Thunderbirds -2 Collection for FS2004. This package provides the TV-series´ Thunderbirds 2, in two versions: 1 - With the Mole Machine. 2 - With Thunderbird 4. Both can be used as amphibian. Includes VC. Some clickable gauges in VC. Many animated parts. Uses default MS B737-400 reworked sound, aircraft and air files. Many animated parts. Uses default MS B737-400 reworked sound, aircraft and air files.
Posted Apr 3, 2011 12:51 by Libardo Guzman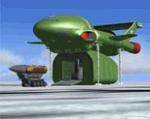 8.55Mb (994 downloads)
Thunderbirds 2 The Mole - FS2004/FSX Additional Sounds Package. Pack 1. This file provides alternative sounds for the TV series Thunderbirds 2: TB2MOLE, by LIBARDO GUZMAN. Needed files: TB2MOLE.zip
Posted Mar 9, 2011 06:46 by Chris Evans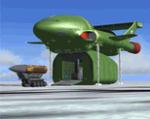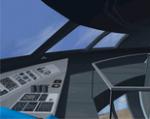 23.08Mb (2363 downloads)
Thunderbirds 2 / The Mole - FS2004 (FSX Version to follow) This file provides TV Series Thunderbirds 2 the Mole Machine. Includes VC. Many animated parts. Uses default MS B737-400 reworked sound, aircraft and air files. Many thanks to Mr. Rob Barendregt for his wonderful contribution with VTOL/STOL flight dynamics and smoke effects and to Mr. Bob Chicilo for providing afterburner and flames effects, and Mr Tom Gibson for his start up engines effects. Make sure you have a working FSUIPC (registered or not). Special thanks to the creators of the tv series: Gerry Anderson, Sylvia Anderson. With Peter Dyneley, Shane Rimmer, David Graham, Ray Barrett and others for giving all of us plenty of happiness! By Libardo Guzman (GUZMAN-ARTES)
Posted Mar 5, 2011 07:23 by libardo guzman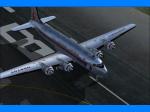 0.06Mb (630 downloads)
This is a modification of my envmap. I added more brown on the lower portion of the bitmap. You'll notice that the bottom of your aircraft will reflect a lighter color than my last one.
Posted Jan 31, 2011 00:55 by Kelly McKernan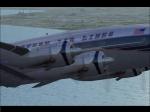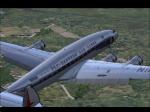 0.13Mb (819 downloads)
This is my first attempt at an envmap. I wasn't happy with the other envmaps that I tried. So, I made my own. This is by far the most convincing reflection that I've seen. I just took a photo of the horizon, butchered it and here it is. You can actually watch the clouds pass the length of the fuselage.
Posted Jan 21, 2011 14:39 by Kelly McKernan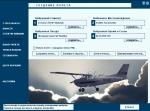 3.19Mb (5086 downloads)
The new menu for fs 2004. Old, boring colors have bothered, has decided to change) here has decided to lay out for all) all successful flights!
Posted Dec 17, 2010 15:14 by Alexander Ryabov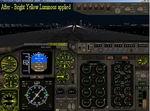 2.20Mb (1657 downloads)
Modifying Cockpit Nighttime Lighting in FS2004 - an Illustrated Tutorial. This tutorial will show you how to easily modify the nighttime lighting of virtually any panel. Also included is a replacement set of panel icons which can be used to light the default panel icons at night also. No programming knowledge is required. The tutorial uses the default B737-400 as an example but the concept may be applied to any panel. Please unzip (using folders option) to a temporary location and follow the tutorial instructions. Compiled in .doc and .pdf formats for your flying enjoyment by David "Opa" Marshall.
Posted Oct 9, 2010 04:12 by David "Opa" Marshall