5.89Mb (928 downloads)
Demo version: The Panavia Tornado is a family of twin-engine combat aircraft, which was jointly developed by the West Germany, United Kingdom and Italy. There are three primary versions of the Tornado, the Tornado IDS (Interdictor/Strike) fighter-bomber, the suppression of enemy air defences Tornado ECR (Electronic Combat/Reconnaissance) and the Tornado F.3 (only United Kingdom) a air fefence variant. It is one of the worlds most sophisticated and capable interdiction and attack aircraft, with a long range, large payload and high survivability. This is a demo version with banners in VC and model.
Posted Dec 1, 2012 11:04 by Andreas Meyer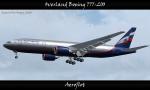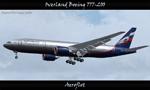 4.81Mb (592 downloads)
SMS Overland Boeing 777-200ER in Aeroflot Russian Airlines (M. Bulgakov) livery. Engines: Rolls Royce. Textures for the payware Simmers Sky Overland model. Repaint by Sergey Gleba.
Posted Nov 29, 2012 05:10 by Sergey Gleba aka serg09
7.12Mb (547 downloads)
British Airways photoreal textures in 32 bit format for the payware Level-D 767-300 model. Repaint be Manuel Jose, Contact Ground. Happy flights.
Posted Nov 8, 2012 23:59 by Manuel Jose Larrahondo Burgos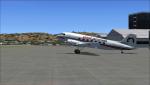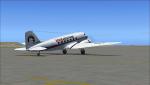 5.85Mb (80 downloads)
Fs2004/FSX textures for the payware Maam Sim DC-3 Aerojevas "El Gaban" YV-427C textures. Textures by Jose Armando Yanez YV-REPAINT'S
Posted Nov 5, 2012 18:23 by Jose Armando Yanez
12.90Mb (3381 downloads)
Demo version: The A350 XWB (Xtra Wide-Body) is Airbus response to market demand for a medium capacity long range wide-body family. Designed with airlines priorities in mind, the A350 XWB confronts the challenges of high fuel prices, rising passenger expectations and increasing environmental concerns. Available from 2013, it has an entirely new, uncompromised, 21st Century design with a wider and taller fuselage for extra space and passenger comfort. A complete family of airliners sized to generate cost reductions and provide unprecedented operating flexibility for airlines; three basic passenger versions are being offered. With a range of up to 8,300nm/15,380km they include the A350-800 for 270 passengers in a spacious three-class configuration; the A350-900 for 314 passengers and the A350 - 1000 seating 350 passengers. An ultra long - range version, the A350 - 900R, will fly even further while a freighter version, the A350 - 900F, will complement the passenger models. Panel, GAUGES, model, sound and textures by www.afs-design.de. Demo version with banners on body and VC.
Posted Nov 2, 2012 17:11 by Andreas Meyer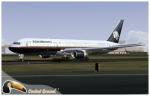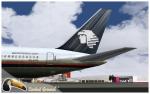 6.91Mb (596 downloads)
AeroMexico is the flag carrier airline of Mexico It operates scheduled domestic and international services to North America, South America, Central America and the Caribbean, Europe, and Asia. Its main base is Mexico City International Airport. AeroMexico photoreal textures in 32 bit format for the payware Level-D 767-300 model. Repaint be Manuel Jose, Contact Ground. Happy flights.
Posted Oct 5, 2012 01:17 by Manuel Jose Larrahondo Burgos
12.19Mb (756 downloads)
Boeing 727-200 Aereolinas Argentinas 1993 Textures for the payware Dreamfleet Boeing 727.
Posted Sep 29, 2012 20:57 by LUIS CASTRO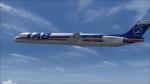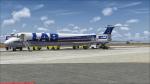 7.67Mb (403 downloads)
Lloyd Aereo Bolivianio textures for the payware JetCity MD-83
Posted Sep 24, 2012 16:36 by LUIS CASTRO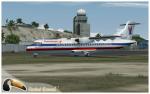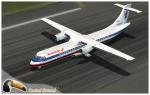 8.03Mb (1268 downloads)
American Eagle textures for the payware Flight 1 ATR 72-500. Repaint be Manuel Jose Contact Ground.
Posted Sep 20, 2012 22:20 by Manuel Jose Larrahondo Burgos
30.23Mb (598 downloads)
Air Caraibes Reg F-OIJO textures for the payware Carenado C208 Grand Caravan for FS2004.
Posted Sep 17, 2012 02:59 by Trino Rojas