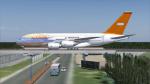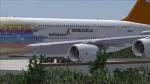 12.02Mb (422 downloads)
Viasa textures for the payware Overland/SMS A380. Paint by YANKYVICTOR.
Posted Nov 7, 2014 15:31 by YANKYVICTOR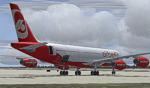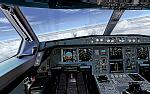 13.81Mb (1658 downloads)
DEMO VERSION ONLY: The Airbus A330 is a twin-engined wide-body Airbus A340 and is a four-engined wide-body aircraft produced by AirbusIndustries. Both models have many features and components, and differ essentially only by the number of trie works. You are designed as long-haul aircraft. Both aircraft have modern turbofan engines with high bypass ratio and are the first Flight course with a modern fly-by-wire controls in a two-man cockpit. The first flight of 4 four-engine A340-300 version took place on 25 October 1991 and the twin-engine A330-300 version took place on 2 November 1992. Final assembly of the Airbus A330 and A340 in Toulouse by place on a street clock. As of July 2010 from the Airbus A330 were a total of 710 of 1092 aircraft ordered and delivered from the Airbus A340 delivered a total of 374 of 380 of the aircraft ordered, 369 of which are still in service are. By Andreas Meyer - DEMO with banners in model
Posted Oct 23, 2014 03:30 by Andreas Meyer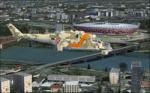 8.75Mb (190 downloads)
Polish Air Force Textures for the payware Nemeth- MIL MI-24P "Hind F"
Posted Oct 12, 2014 00:04 by Voiteh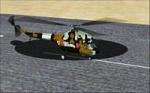 4.72Mb (142 downloads)
Mi-2 Polish Air Force Textures for the payware Nemeth Mi-2.
Posted Oct 6, 2014 00:26 by Voiteh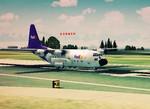 13.35Mb (646 downloads)
Captain Sim C-130E FedEx textures. Credit to Mark Bradshaw for textures originally for FSX and tested in FS2004.
Posted Sep 18, 2014 00:23 by Liao Yitong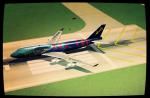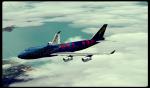 5.74Mb (287 downloads)
PMDG Boeing 747-400 China Diaoyu Island textures. Requires the payware 747-400 by PMDG
Posted Sep 14, 2014 00:23 by Liao Yitong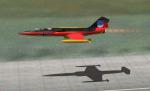 4.12Mb (609 downloads)
F-104G Starfighter of Fighter Bomber Squadron (Jabo G34 at Memmingen) German Air Force at 25th anniversary on 05. May 1984. Repaint for Payware Captain Sim Legendary Starfighter F-104. Repaint by Hans-Juergen Kasper.
Posted Jun 1, 2014 13:00 by Hans-Juergen Kasper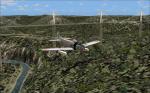 15.55Mb (159 downloads)
These 4 textures are for the "Razbam A-1DFrance" model of the Razbam Skyraider (pack 1)
Posted May 26, 2014 11:42 by pascal poupineau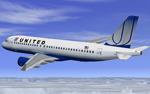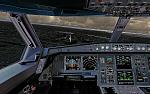 11.47Mb (1332 downloads)
Demo version: The Airbus A320 family is a family of short- to medium-range, narrow body, commercial passenger jet airliners manufactured by Airbus. The family includes the A318, A319, A320, and A321. The first member of the A320 family, the A320, was launched in March 1984, first flew on 22 February 1987, and was first delivered in 1988. The family was soon extended to include the A321 (first delivered 1994), the A319 (1996), and the A318 (2003). The A320 family pioneered the use of digital fly-by-wire flight control systems in commercial aircraft. Although there has been a continuous improvement process since introduction, currently the A320 Enhanced programme includes greater improvements. The Airbus A320 family has over 4,300 aircraft built and an additional 2,300 aircraft on order as of March 2010. According to Airbus, it ranked as the world's fastest-selling jet airliner family according to records from 2005 to 2007, and as the best-selling single generation aircraft programme. By Andreas Meyer - www.afs-design.de Demo with banners in model and VC.
Posted Apr 29, 2014 12:42 by Andreas Meyer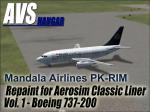 6.85Mb (265 downloads)
Mandala Airlines PK-RIM textures for the payware Boeing 737-200 Aerosim Classic Liners Vol. 1.
Posted Apr 19, 2014 00:13 by Abel Viriyamay Sumanas